Employee wellbeing has, unfortunately, not always been high on Corporate America's priority list. But as chronic health conditions continue to surge and workplace attitudes evolve, employee health is becoming a hot topic. While this means great things for the state of American health overall, it also opens some exciting doors for students who want to turn their passion for wellbeing into a career.
According to the Kaiser Family Foundation, a non-profit that has published Pulitzer prize-winning reports on American health care issues, 81% of companies with more than 200 employees now have some kind of employee wellness initiative. Even smaller companies are getting onboard with 53% of them hosting similar programs.
And this is only one career path available to health coaches today. After getting a degree in a health-related field and earning certifications in health coaching, students can find a wealth of enriching opportunities that could put them at the forefront of America's health-conscious future. If that sounds like an exciting prospect to you, here's what your path to becoming a health coach could look like.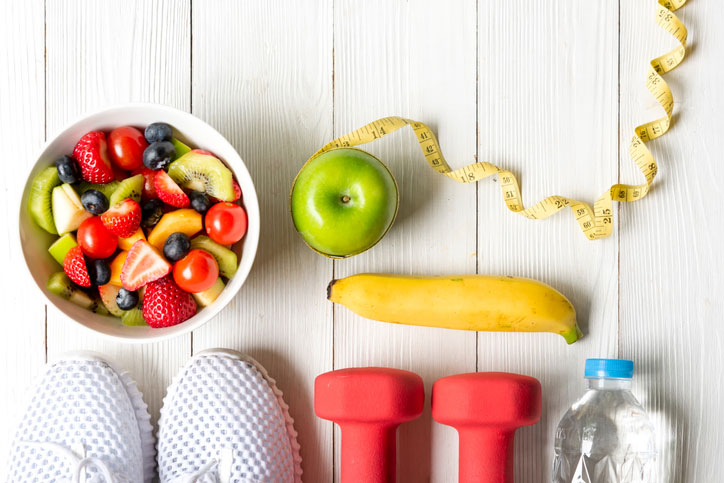 The following bachelor's and master's programs offer career-focused instruction delivered by trained nutritionists with experience in the field. Find out more about what each individual course of study offers through the locations below.
<!- mfunc feat_school ->
The following bachelors and Master's programs offer career-focused instruction delivered by trained nutritionists with experience in the field. Find out more what each individual course of study offers through the locations below.
Sponsored School(s)
Featured Nutritionist Programs
<!- /mfunc feat_school ->
Job Description for Health Coaches
No matter where they work, the main function of a health coach is to help clients cultivate a healthier lifestyle. Examples of specific duties may include:
Assessing a client's current health condition
Developing health goals for a client
Providing counseling services
Documenting a client's progress
Conducting behavioral health screenings
Establishing a client's treatment plan
In some cases, these tasks are carried out in the name of helping people become healthier in general. However, health coaches often help groups and individuals stop or start specific health-related habits.
For instance, the Kaiser Family Foundation cites a few specific wellness initiatives sponsored by corporations — smoking cessation and weight loss programs being some of the most common.
The role of a health coach in these programs is to both monitor progress and provide motivation. The coach may even help smokers develop new habits or walk them through some anxiety-relieving breathing exercises. In weight loss programs, health coaches can help struggling employees build support networks amongst themselves, thus making healthy living the most socially-rewarding option.
Where Health Coaches Work Outside the Corporate World
Not every health coach works for large corporations. Some find success in smaller, more specific communities. Some even become parts of dynamic health teams, helping doctors reach patients and patients maintain healthy lifestyles after surgeries and sometimes grave diagnoses.
Some of the most common places health coaches work include:
Day spas
Medical centers
Natural health food stores
Physician offices
Wellness centers
Schools
In most of these contexts, health coaches are part of a larger team including doctors, nurses, nutritionists, or personal trainers. So in a way, the primary function of a health coach is to be an informed collaborator.
Consider the case of a health coach working at a natural health food store. Many of the store's customers probably aren't just trying to eat healthier. They also want to exercise more, sleep better, reduce stress, and just generally feel better in their own skin. The health coach could be the person that brings all of those factors together. They can help clients see how their improved diet is helping them sleep better or see more gains from working out. And perhaps most importantly, they can help their client stay motivated when gains start plateauing.
Health Coach Education Requirements
Students interested in a health coach career should begin by completing a bachelor's degree in a field-related discipline such as:
Nutrition
Counseling
Fitness
Psychology
Wellness
Nursing
Health care
Although a bachelor's degree is considered a professional standard, job candidates that hold a master's degree or higher may be more attractive to hiring managers, especially when they need health coaches to service large, diverse populations. In addition, health coaches with more advanced degrees may be better equipped to apply for higher administrative or managerial roles.
Combine Academic Coursework with Experiential Learning
But no matter how far a health coach extends their education, it's often wise to choose a program that combines academic coursework with experiential learning opportunities like internships. This kind of varied curriculum serves two purposes.
First, to become a certified health coach, some organizations require applicants to have completed an internship. Not every health coach decides to pursue professional certification, but it can be a great way to expand one's knowledge and client base.
Second, health coaches aren't just concerned with numbers and graphs representing progress. They work with real people, people who may be struggling emotionally with reaching their goals. An internship can be a great way to practice those skills and meet experienced health coaches who can provide real-world insights into how to handle the sometimes heavy emotions that come with guiding people on their own personal health journey.
Health Coach Careers by State
Health Coach Certification
After earning either a Master's or bachelor's degree in a health-related field, many health coaches go a step further — they seek professional certification. There are multiple health coach certification agencies but the two largest are the ACE (American Council on Exercise) and the NSHC (National Society of Health Coaches).
ACE (American Council on Exercise) Certification: ACE certification may be a good option for health coaches who focus on physical fitness (coaches who work in gyms, health spas, and physical rehab centers, for instance). According to their certification guide, becoming an ACE-certified personal trainer/health coach takes up to 100 hours

in a self-paced online course. After completing the course, students must pass the ACE exam.

NSHC (National Society of Health Coaches) Certification: NSHC certification can be helpful for health coaches that want to work for schools, private medical practices, insurance companies, or corporate wellness teams. Over the course of the certification process

, health coaches learn about evidence-based health coaching techniques and how to integrate that knowledge into larger health initiatives. Like the ACE, the NHSC boasts a self-paced course and requires students to pass a final exam.
Benefits of Health Coach Certification
But what ties health coach certification together is its potential benefits. Most certification agencies host networking events and continuing education courses that keep coaches up-to-date on the most relevant research and industry statistics. Through these measures, agencies like the ACE and NSHC strive to keep health coaching consistent as an industry, a goal that can build trust between health coaches and clients everywhere.
Employment for Health Coaches
According to the Bureau of Labor Statistics (BLS), there were about 67,00 health education specialists, including health coaches, employed nationwide as of May 2021. While this is an already impressive number, the BLS expects it to grow exponentially over the next decade.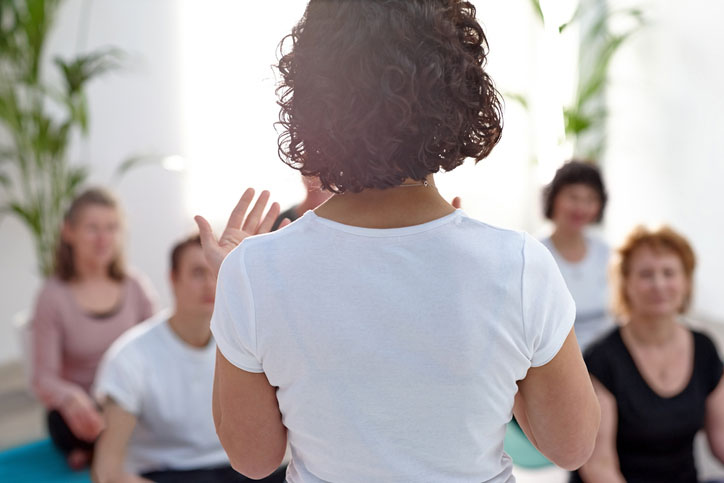 Through 2030, the BLS reports that the number of jobs for health education specialists will grow by 12%, much faster than the 5% average the BLS reports for most other industries. That equates to about 16,000 new health education job openings per year.*
The top employers of health educators as of May 2021 included:
Government agencies
Individual and family services
Religious, civic, professional, and grantmaking organizations
Outpatient care centers
Local, state, and private hospitals
Salaries for Health Coaches
According to the BLS, health education specialists, including health coaches, earned an average salary of $60,600 in May 2021. Early-career health coaches and education specialists earned closer to $37,020 according to BLS data. However, top-earners in the industry earned upwards of $102,480.
With Health Coach Growing Demand, Start Your Education!
With an excellent economic outlook, earning potential, and the variety of careers a health coach could enjoy, now's the perfect time to start your education in this increasingly in-demand field. With America's health and future on the line, health coaches are positioned to be some of the most important health care professionals in the industry. Because when people have experienced, motivational coaches in their corner, they can feel empowered to change themselves and the people around them for the better.
*2021 US Bureau of Labor Statistics salary figures and job growth projections for health education specialists reflect national data, not school-specific information. Conditions in your area may vary. Salary statistics representing entry-level/early career = 10th percentile; mid-level= 50th percentile; senior level/highly experienced = 90th percentile. Data accessed April 2022.