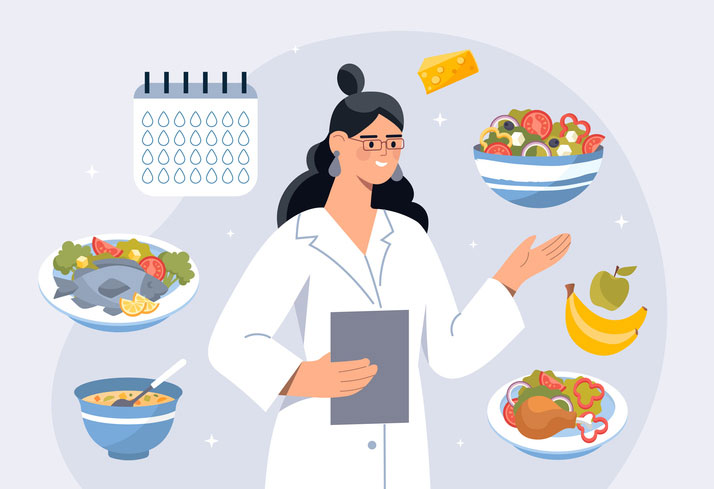 You've decided on a career in nutrition and you're ready to jump right into helping people become the best, healthiest versions of themselves. But as you explore the ins and outs of your potential vocation, you'll realize something: nutrition is a much bigger field than you thought!
You thought you knew exactly what you wanted to do, but suddenly, you're faced with big-picture questions like:
What career options do nutritionists have today?
Which nutrition specialty is right for me?
Where should I look for jobs?
Do I want to be a dietitian or a nutritionist? And what's the difference?
That's not a long list of questions, but it can certainly be intimidating. If you're not sure where to begin, let this overview of nutrition jobs and titles serve as your blueprint. From it, you can build a career that feeds your passion for health and gives you the opportunity to share it with the world.
<!- mfunc feat_school ->
The following bachelors and Master's programs offer career-focused instruction delivered by trained nutritionists with experience in the field. Find out more what each individual course of study offers through the locations below.
Sponsored School(s)
Featured Nutritionist Programs
<!- /mfunc feat_school ->
Careers in Nutrition
Even though there are many types of nutrition careers and jobs, they can generally be categorized by their broader professional titles. Each one comes with different responsibilities, regulations, educational requirements, and career opportunities.
Registered Dietitian (RD) and Registered Dietitian Nutritionist (RDN)
RDs and RDNs are some of the most highly-trained members of the nutritional industry. In many states, they're the only dietary professionals legally allowed to offer medical nutritional therapy. This means that in addition to offering more general dietary advice, they're also licensed to help people with chronic illnesses and other clinical issues. From elderly care to post-surgery recovery, registered dietitians are an integral part of any healthcare team.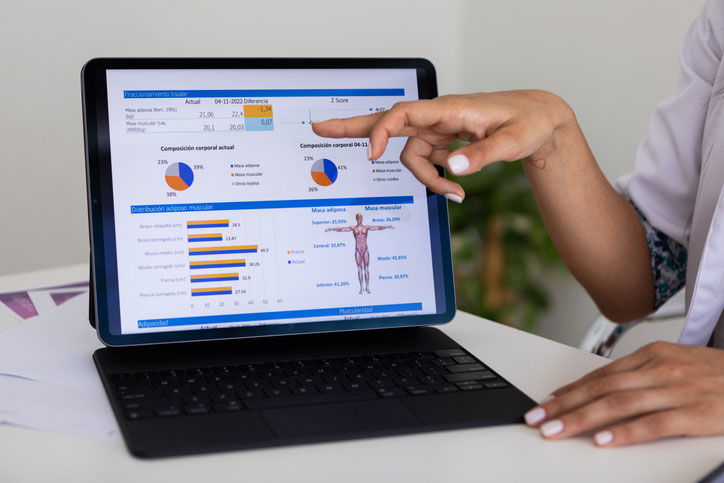 It's important to note that "registered dietitian" and "registered dietitian nutritionist" mean the same thing in most contexts. Some professionals prefer the RDN title because it emphasizes their focus on nutrition.
Dietetic Technician Registered (DTR)
Dietetic Technicians, Registered, can do many of the same things an RD or RDN can do like gathering medical data, offering nutritional advice, and teaching community classes. But the main difference is that in most cases, a DTR must work under the direct supervision of an RD or RDN. Because of this, the minimum education required to become one is an associate's degree followed by the completion of an ACEND-accredited dietetic technician program with supervised practice hours.
Licensed Nutritionist
RDs can be, and often are, licensed nutritionists- depending on state regulations and language used around licensure.  And like RDs, licensed nutritionists can evaluate a person's dietary needs, administer nutritional counseling, and create meal plans. But depending on the state, licensed nutritionists can't typically offer medical nutritional therapy. Instead, they offer nutritional advice designed to help their clients meet goals like weight loss, athletic readiness, and overall better health. However, they can still work in hospitals and other clinical settings.
Non-Licensed Nutritionist
Non-licensed nutritionists often work in non-medical settings like health food stores, fitness gyms, and community centers. Most of the time, they offer similar services as their licensed colleagues if state laws don't prohibit them from doing so.
Nutrition Specialties
Perhaps the most exciting part of a career in nutrition is that within each path, there's a whole world of specialties to explore. So, whether you're guided by a passion for organic, locally-sourced food or your love for sports, that zeal could very well translate into a lifelong career.
Some of the most popular specialties in nutrition include:
Each of these roles has its own legal regulations and educational requirements.
Fortunately, earning a degree in nutrition or dietetics can allow enterprising nutritionists to go in almost any direction.
Where Are the Jobs in Nutrition?
Nutritionists and dietitians do more than tell people what to eat. They can be researchers, educators, policymakers, community organizers, and even boardroom leaders. With that level of flexibility, nutrition professionals can find jobs in a wide range of settings.
Healthcare Settings
Hospitals, nursing homes, and in-patient and outpatient facilities of all sizes employ nutrition professionals at every level. Some work one-on-one with patients or advise other healthcare professionals. Others are managers who oversee cafeterias and entire nutritional programs. Still more conduct research. Typically, nutritionists and dietitians who work in healthcare settings work with specific populations like the:
Elderly
Children
Newborns
Diabetics
People recovering from surgery
Government Agencies and Public Health Nutrition
Agencies like the FDA, CDC, and USDA often employ nutritionists to conduct research and craft public health education initiatives. Along with spreading relevant, evidence-based nutritional information in the form of media campaigns and workshops, these professionals may also help communities build nutritional resources they currently lack. This might include:
SNAP benefit
WIC
School meal programs
According to the US Department of Health and Human Services, almost 14 million American households have inadequate access to food, so these types of nutritionists are vital to creating a healthier country.
Nonprofits and Community-based Services
In America's rural communities and urban food deserts, nutritionists work with organizations like Feeding America, Meals on Wheels, and local food banks to keep families from going hungry. In this role, they can organize food drives and connect underserviced people with other local services.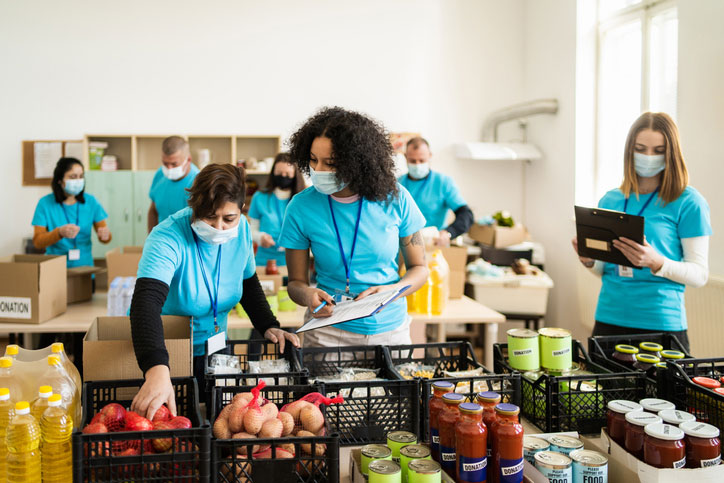 Schools, Colleges, and Universities
After earning their professional credentials and gaining invaluable hands-on experience, many nutritionists opt to educate their future colleagues as professors and lecturers. But their duties aren't limited to the classroom. They can also be internship mentors and researchers. Outside of teaching roles, schools at all levels also employ nutritionists as cafeteria managers and student health administrators.
Private Consultation Services
Not all nutritionists and dietitians work for specific companies. Some open their own practices to either serve individual clients or advise organizations about their own nutritional policies. They might work in health clubs, gyms, or specialty clinics that serve just about any population. If allowed in their state, nutritional consultants might even offer clinical services to people with diabetes, battling eating disorders, struggling with weight management, or requiring sports nutrition guidance.
Corporate Wellness Departments
Companies often hire nutritionists to develop programs that meet their employees' specific health needs. For a warehousing company, this might include ensuring all employees are aware of proper hydration. For large financial firms, a program might educate employees about avoiding sedentary lifestyles.
Today, more companies than ever are offering these programs. In a 2020 study conducted by the RAND Corporation and sponsored by the US Department of Health and Human Services, researchers found that about 80% of companies with more than 50 employees had some sort of employee wellness program.
Manufacturing and Industry
Nutritionist roles in the corporate hierarchy aren't limited to wellness program coordination. At pharmaceutical companies, nutritional experts often serve on research and development teams. They explore food/drug interactions and help their organizations decide what enzymes and nutrients should be added to their products.
At foodservice and food production companies, nutritionists can serve as quality control experts that ensure all products meet industry standards. They may even guide product development, source ingredients, and help marketing teams cater to the right audience.
International Relief Organizations
Across the world, natural disasters, war, and abject poverty drive people to starvation. Because many dietitians and nutritionists are trained in both food science and food systems management, they're integral to getting the right kind of sustenance where it's needed most. They can also help isolated communities and governments build systems that support nutrition on a long-term basis. Prominent international food relief organizations include UNICEF, the US Peace Corps, and the World Food Program.
How Do Nutritionist and Dietitian Jobs Differ?
While there's some overlap between their duties, dietitians and nutritionists may be best suited for different jobs. This is largely due to the training each type of professional receives and the regulations imposed upon them by law.
Dietitians are equipped to focus on the clinical side of nutrition. Though they're not doctors and can't diagnose medical issues, they can order lab tests like genetic, saliva, and blood glucose screenings. Using this information, they can provide medical nutrition therapy (MNT).
What Is Medical Nutrition Therapy?
MNT is the use of a specific evidence-based diet to treat or manage a diagnosed medical condition. It requires a great deal of scientific assessment and close monitoring. Typically, dietitians work with a patient's doctor to determine the best course of action. MNT is usually prescribed in a healthcare setting like a hospital.
Medical nutritional therapy is frequently prescribed for:
Heart disease
Diabetes
Potential pregnancy complications
Musculoskeletal conditions like arthritis and multiple sclerosis
Gastrointestinal diseases such as Crohn's disease
Surgical and wound recovery
Eating disorders
Mental health and chemical dependency
In some cases, MNT requires a combination of IV therapy, lifestyle changes, and long-term dietary restrictions. It can also be used for disease prevention instead of management. Because of the complex, high-stakes nature of MNT, registered dietitians go through years of training and education to handle it.
Nutritionists, on the other hand, tend to focus on the holistic side of nutrition. They help clients change behaviors, understand broad dietary recommendations, and generally become healthier people. Unlike a dietitian's duties, a nutritionist's duties aren't always medically necessary.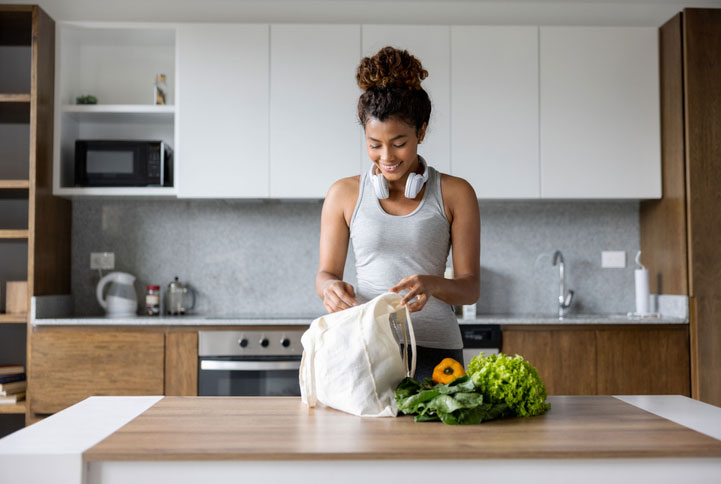 But depending on the state, nutritionists can still order lab tests and recommend therapeutic diets, supplements, behavioral changes, and administer nutritional counseling.
How Does Nutritionist and Dietitian Education Differ?
Licensed nutritionists and registered dietitians work hard to earn their titles. In most states, practicing under either title means pursuing education, fulfilling fieldwork and internship requirements, and earning a state-issued license.
Dietitian Education and Training
Because of their clinical responsibilities, a registered dietitian's education and training is in-depth and rigorous. Additionally, the RD title is regulated by state governments and a national organization called the Academy of Nutrition and Dietetics (AND).
According to AND regulations, to become a registered dietitian, a person must:
Earn at least a bachelor's dietetics degree from a program accredited by the Accreditation Council for Education in Nutrition (ACEND). In 2024, the minimum will be a Master's degree.
Meet fieldwork requirements in the form of a Dietetic Internship.
Pass the Commission on Dietetic Regulation's national registered dietitian exam and earn the RD certification.
Earn a state license where necessary.
Keep up-to-date through mandatory continuing education requirements.
Exact registered dietitian licensing laws vary by state, but they typically mirror the AND's regulations.
Nutritionist Education and Training
Some states allow nutritionists to practice without a license. But in others, practicing nutritionists must adhere to the same standards as their RD colleagues. This means that there is no standard training process for nutritionists. However, employers may look favorably on candidates with some level of education and certification.
Though the process looks different for every nutritionist, many licensed nutritionists: