Licensed Nutritionist Career Overview
A Licensed Nutritionist has earned credentials from a nationally recognized nutrition licensing body, such as the Commission on Dietetic Registration (CDR) of the Academy of Nutrition and Dietetics (AND), the Certification Board for Nutrition Specialists (CBNS) or the Clinical Nutrition Certification Board (CNCB). Some states require licensure of nutritionists while others do not. A list of such state regulations is published by the CDR. Licensed Nutritionists are regulated by their certification board as well as by the state in which they practice. Once licensed to practice in a particular state, a Licensed Nutritionist may legally provide nutrition counseling, nutrition services and advice. Settings in which Licensed Nutritionists may work include hospitals, long-term care facilities, schools, community programs and nonprofit organizations.
Nutritionist Licensing Information By state
Licensed Nutritionist Job Description
<!- mfunc feat_school ->
A Licensed Nutritionist has studied nutrition and all of its specialties. This training will enable the Licensed Nutritionist to work in various settings, each of which carries its own job duties. A Registered Dietitian may be considered a Licensed Nutritionist, depending upon a state's licensing laws, but not all Licensed Nutritionists are Registered Dietitians. The general job description of a Licensed Nutritionist includes:
Evaluating a client's nutritional needs
Providing nutritional counseling and advice to clients
Creating a clinical nutrition treatment plan for a client
Educating the public on nutrition issues
Researching the effects of nutrition on health and fitness
Consulting with a team of health care practitioners on nutritional management for a client
Specializations for Licensed Nutritionists, determining the settings in which they may work, include (but are not limited to):
Clinical Nutritionist – works in medical and long-term care facilities
Public Health Nutritionist – works in community and government organizations
Management Nutritionists– work in medical facilities and institutions in planning meals and dietary needs
Nutritional Consultant – works in private practice providing nutritional information to others through counseling, educational seminars, and working with corporations
Sports Nutritionist – works with clients who are trying to get healthy through diet and physical activity, at fitness centers, gyms and sports medicine clinics
Animal Nutritionists – work with the dietary needs of animals, in research, for pet food companies, zoos, and veterinarians
Skills Required
Skills that are necessary to be a good Licensed Nutritionist include:
Being an active listener
Possessing  good speaking skills
Being an effective writer
Having good reasoning, logic and critical thinking skills
Possessing good coordination skills
Possessing good reading comprehension skills
Being perceptive and understanding to others' reactions
Being able to solve complex problems
Being able to teach others
Being able to use good judgment and make good decisions
Licensed Nutritionist Education Requirements
Most states that require licensure of nutritionists also mandate that they are registered or certified through a particular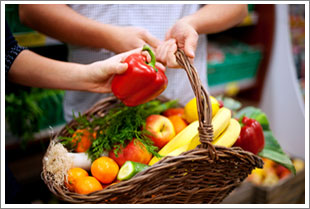 organization. Many states require that Licensed Nutritionists follow the educational requirements for Registered Dietitians (RD), set forth by the Commission on Dietetic Registration (CDR) of the Academy of Nutrition and Dietetics (AND). This requires that all Licensed Nutritionists earn a minimum of a bachelor's nutritionist degree from a university or college accredited by the Accreditation Council for Education in Nutrition and Dietetics (ACEND) of the ADA. Programs must include classroom coursework and a supervised internship.
Other states that require nutritionists to hold a license state that Licensed Nutritionists must hold at least a graduate degree.
Finally, some states require that students by certified through another organization, such as the Clinical Nutrition Certification Board (CNCB). This entails earning at least a bachelor's degree and coursework in the following areas (these courses are typically required of all Licensed Nutritionists, regardless of their certification status):
Biology
Biochemistry
Chemistry
Anatomy and physiology
Microbiology
Nutrition and disease
Nutrition assessment
Nutrition counseling
Nutrition and aging
Nutrition and supplementation
Herbology
Licensure/Certification Qualifications
States vary in their licensure requirements for nutritionists. See this link to determine the requirements for your state. All Licensed Nutritionists must also fulfill the requirements of the body that certified them, whether it is the CDR, CNCB or another credentialing body.
Licensed Nutritionist Salary – Average Income
The Bureau of Labor Statistics (BLS) of the U.S. Department of Labor groups dietitians and nutritionists together for statistical purposes. They note that as of May 2012, the average salary for a Licensed Nutritionist was $56,170. The pet food manufacturing business produced the highest average incomes for Licensed Nutritionists, at $88,100.
Job Outlook and Demand
It is estimated that in the decade from 2010 to 2020, employment opportunities for Licensed Nutritionists will grow by 20 to 28 percent, per the BLS.