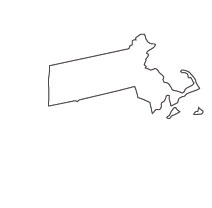 The Massachusetts Board of Registration of Dietetics and Nutritionists grants dietician and nutritionist licenses to qualified individuals who comply with the requirements of licensure. The title LDN is often used for licensed dieticians-nutritionists in Massachusetts.
The Board recognizes human dietetics/nutrition as a science dealing with the relationships between foods and human health, with a focus on:
Nutrients in food
The actions and interactions of food
Balance of health, disease, socioeconomic, cultural, and psychological factors
The Board also recognizes that human dietetics/nutrition involves the application of physiology, social sciences, biochemistry, and physical sciences as to achieve optimum human health.
<!- mfunc feat_school ->
The following bachelors and Master's programs offer career-focused instruction delivered by trained nutritionists with experience in the field. Find out more what each individual course of study offers through the locations below.
Sponsored School(s)
Featured Nutritionist Programs
<!- /mfunc feat_school ->
Minimum Requirements for Nutritionist Licensure in Massachusetts
In addition to being at least 18 years old and being of good, moral character, candidates for nutritionist licenses in Massachusetts must possess a bachelor's degree or higher from an institution that is recognized by the U.S. Department of Education or is approved by the Board (for foreign education programs). The course of study must be in one of the following:
Dietetics and nutrition
Human nutrition
Nutrition education
Public health nutrition
If the degree major is not in one of the above areas, individuals may still qualify for a nutritionist license in Massachusetts if their degree program meets the following, minimum requirements:
At least 9 semester hours in biological sciences (including human anatomy and physiology or equivalent, and microbiology or the equivalent)
At least 6 semester hours in chemistry (must include biochemistry or the equivalent)
At least 3 semester hours in behavioral sciences (such as sociology, psychology, counseling, educational psychology, or cultural anthropology)
At least 24 semester hours in foods and nutrition, with at least 3 semester hours in each of the following areas:

Medical dietetics, diet therapy, clinical nutrition, or the equivalent
Food science, food composition, food service management, or the equivalent
Applied human nutrition, advanced human nutrition, or the equivalent
Candidates for nutritionist licenses in Massachusetts must also successfully complete a Board-approved clinical internship or supervised professional experience that includes one of the following components:
An internship approved by the Board (formal, post-baccalaureate) that consists of at least 900 hours in the field of dietetics and nutrition and is supervised by a licensed nutritionist; OR
A paid professional experience that is comparable to an internship; must consist of at least 32 hours per week and include one of the following:

Three years of post-baccalaureate paid experience in the field of dietetics and nutrition
Two years of post-baccalaureate paid experience in the field of dietetics and nutrition
One year of post-doctoral paid experience in the field of dietetics and nutrition
Examination Requirements for Massachusetts Nutritionist Licensure
All candidates for a nutritionist license in Massachusetts must pass a competency examination approved by the Board; it must be designed to test the competency and knowledge needed to practice nutrition. For nutritionist candidates, this examination is the Certification Nutrition Specialists Examination (CNS) of the Certification Board for Nutrition Specialists (CBNS).
The CNS examination includes the following components (and their percentage of the examination):
Fundamental Principles of Nutrition: 20 percent
Nutrients and Human Health: 30 percent
Nutrition Assessment: 20 percent
Clinical Intervention and Monitoring: 25 percent
Massachusetts Nutritionist License: The Application Process
In addition to the completion of the Application for Licensure as Dietician/Nutritionist, applicants must:
Request an official transcript verifying your degree to be sent to the Board; OR
Submit the Course Summary Form (included with the application), along with official transcripts verifying the successful completion of the required courses if the degree is in an unrelated field; AND
Provide an official letter from the CBNS in an unopened, sealed envelope verifying the passage of the CNS exam; AND
Include the application/initial licensure fee for $196 (payable to the Commonwealth of Massachusetts)
The application must be notarized and mailed to:
Board of Dietetics and Nutritionists
1000 Washington Street, Suite 710
Boston, MA 02118
Salary Highlights for Massachusetts Licensed Nutritionists
According to the Bureau of Labor Statistics, dietitians and nutritionists in Massachusetts earned an average salary of $68,940 as of May 2021. This state ranked first in the nation during this time for its concentration of dietitian and nutritionist jobs. The Boston metro area reported an average salary of $68,880 during this time, which ranked it third among the metro areas of the nation with the highest employment level of these professionals.*
Professional Association Contacts for Massachusetts Nutritionists
One of the most effective ways of staying abreast of the latest information and news within the field of nutrition and dietetics is through membership with a state or national professional association, such as:
Massachusetts Dietetic Association
American Nutrition Association
Academy of Nutrition and Dietetics
National Association of Nutrition Professionals
American Society for Nutrition
Continuing Education and License Renewal for Nutritionists in Massachusetts
Licensed nutritionists in Massachusetts must renew their licenses every two years, provided they have completed at least 30 units of continuing education during that period.
All approved continuing education units must be organized learning experiences of at least 50 minutes in length and must "contribute to the licensee's professional competence in nutritional practice."
The expiration date of nutritionist licenses in Massachusetts is the birthday of the licensee.
Licensees can expect to receive a license renewal form in the mail about 8 weeks prior to their license expiration date. The renewal fee is $130.
---
Health Coach in Massachusetts
The Massachusetts Hospital Association has been working on an initiative since March 2016 to reduce hospital admissions statewide. Health coaches have been an important part of this initiative, as they work with patients post-hospital discharge to help them manage behaviors and change their lifestyles. Coaching services in Massachusetts are designed to improve patient care, reduce admissions, and reduce the total cost of medical care. During the short time that the initiative has been in place, a small number of hospitals statewide have reduced readmission rates.
Health coaches in Massachusetts have a wide variety of interests and specialties:
Ryan Sherman, a health coach in Boston, took a love of athletics and fitness and parlayed it into an undergraduate major in kinesiology. From there, Sherman spent a year as a Wellness Coordinator at a local YMCA, working with cardiac rehab clients. He then pursued a master's degree in clinical exercise physiology, and now works as a health coach for Ambulatory Practice of the Future in Boston. He motivates clients to change unhealthy lifestyle behaviors, letting them come up with ideas. As he notes, "They decide where they want to go, I help them navigate."
Another Massachusetts health coach, Sue Lunt, began as a Registered Nurse and then became a certified health and wellness coach. She coaches her clients in Groton in weight management, nutrition, physical activity, life satisfaction and stress reduction. One of the main components of her health coaching philosophy is to promote a whole-foods diet, as she discovered that it was the key to giving her energy and stamina to become a wellness coach.
Kim Ravida works for herself as a health coach in Swampscott. Her degree is in Business Administration and her background is working in business and development corporations, but she made a career change to become a certified health coach, certified personal fitness trainer, and fitness instructor. Ravida says she enjoys motivating clients to reach health, life and fitness goals through movement and lifestyle changes.
Earning Your Education and Professional Certification to Become a Health Coach
There is no specified educational path to becoming a health coach and no requirement to become registered or licensed. This means you are largely on your own to decide the path you'd like to take.
You might find some employers looking for health coaches that are Registered Dietitians, which would involve being listed on the national dietetic registry through the Academy of Nutrition and Dietetics Commission on Dietetic Registration, and becoming registered with the Massachusetts Board of Registration of Dietitians and Nutritionists. Other employers require health coaches to be Registered Nurses, which entails holding a nursing license through the Massachusetts Board of Registration in Nursing.
For most health coach positions, however, a bachelor's degree is sufficient. You may choose from a wide variety of majors related to health coaching, wellness, and health education.
Program Options
Associate's degrees and undergraduate certificates that entry-level health coach jobs might require include:
Associate in Science in Complementary Health
Certificate in Health Coaching
Associate of Applied Science in Health Fitness and Nutrition
Bachelor's degree (BA or BS) majors that most employers of health coaches look for include:
Exercise and Health Sciences
Allied Health
Health and Wellness Management
Healthy Lifestyle Management
Exercise Physiology
Human Nutrition
Do you already possess a bachelor's degree in a non-health related field but would like to change careers to become a health coach? If so, you might want to pursue a relevant graduate certificate or master's degree:  
Master of Arts in Health & Wellness Coaching
Master of Science in Health & Wellness Management
Graduate Certificate in Health Coaching
Graduate Certificate in Integrative Health Studies
Professional Certification
Though a bachelor's degree should be sufficient to help you land your first health coaching job, many employers prefer to hire candidates who also a hold health coach professional certification that complements their post secondary education:
American Council on Exercise (ACE) – The ACE is the only health coaching certification that is accredited by the National Commission for Certifying Agencies (NCCA). Two levels of health coach certification, standard and premium, packages are available.  
International Coach Federation (ICF) – The ICF an internationally recognized certification organization for health coaching certification. Credentials offered include Associated Certified Coach (ACC), Professional Certified Coach (PCC), and Master Certified Coach (MCC).
National Institute of Whole Health – This Massachusetts-based organization provides Whole Health Coaching for credentialed health care professionals. Because it is based in Wellesley, MA, it is recognized and preferred by many Massachusetts health coach employers. Training focuses on whole health education, whole health training and patient health advocacy. This organization is recognized and accredited by, among other organizations, the Department of Defense, the national Commission on Health Education Credentialing, the Commission on Dietetic Registration of the American Dietetic Association, and the American Academy of Family Physicians.
Health Coaching Career Paths and Job Opportunities in Massachusetts
The following job vacancy announcements represent the types of employment opportunities available to properly credentialed health coaches in Massachusetts. These job vacancy announcements are shown for illustrative purposes only and are not meant to represent job offers or provide an assurance of employment.
Health Coach for Medix Care Management- Waltham, MA
In this position, you will be working as a health coach in a fall prevention and wellness pilot program. You will help in overall pilot program development, preview and analyze in home assessments for clients at risk for falls, and follow-up with clients via telephone. You will also review health care plans with clients and work with field assessors.
Requirements:
Health coaching certification and undergraduate degree in related area
Three years of experience working in a home safety environment
Health Coach for Ambulatory Practice of the Future at Massachusetts General Hospital- Boston, MA
This position will require you to conduct biopsychosocial assessments of clients and develop patient care Health and Life Balance Plans. You will also help to create an electronic registry to identify clients by specific clinical need. As a health coach, you will also support care triage in the APF program.
Requirements:
Bachelor's degree in health coaching or related area
Coach training and certification by a reputable organization
Three years of health coaching experience preferred
Clinical background in health coaching or exercise physiology preferred
Onsite Health Coach for Signature Healthcare Brockton Hospital – Brockton, MA
You will analyze individual clients to help them adopt healthy behaviors. This will involve collecting and analyzing data to identify needs of the organization as well as client needs. You will also evaluate the needs of employees and provide one-on-one health coaching sessions to them.
Requirements:
Bachelor's degree in an allied health field or nursing
Two years of experience in a clinical setting
Experience in customer service
RN or Wellness Certification
Health coach for Blue Cross Blue Shield of Massachusetts – Quincy, MA
You will provide a comprehensive needs assessment and plan of care for members, using interventions designed to address chronic conditions. You will also encourage self-management interventions to help members change their behaviors.
Requirements:
Bachelor's degree in a health-related area
Healthcare provider with active Massachusetts license preferred
Three to five years of clinical experience
Case and disease management experience preferred
Additional Resources for Health Coaches in Massachusetts
Massachusetts Department of Public Health
Essex Town Health Department
Massachusetts Hospital Association
Lee, Lenox and Stockbridge Tri-Town Health Department
Massachusetts League of Community Health Centers
Barnstable County Department of Health and Environment
Concord Health Department
Gloucester Health Department
*2021 US Bureau of Labor Statistics salary figures and job growth projections for dietitians and nutritionists reflect state data not school-specific information. Conditions in your area may vary. Data accessed April 2022.