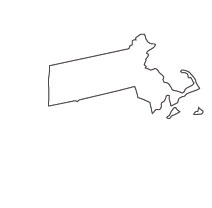 Steps to become a Registered Dietitian in Massachusetts
View how to become a nutritionist in Massachusetts here.
Follow the step by step process or choose what situation that best describes you:
Nutrition Career Information in Massachusetts
Massachusetts recommends that dietitians who wish to become licensed to practice in the commonwealth first become registered. This requires completing accredited registered dietitian education in Massachusetts, completing requisite experience, and passing an examination. The Bureau of Labor Statistics (BLS) of the U.S. Department of Labor says that in May 2018, 1880 dietitians and nutritionists who worked in Massachusetts made an average annual wage of $64,860. If you wish to discover how to become a registered dietitian in Massachusetts and join their ranks, keep reading.
Registered Dietitian Education in Massachusetts
The Massachusetts Board of Registration of Dietitians and Nutritionists requires all who wish to become licensed as a dietitian in the state to hold a bachelor's degree in a related field and have 900 hours of supervised experience. If you wish to become a registered dietitian, the requirements of the Commission on Dietetic Registration (CDR) of the American Dietetic Association (ADA) are the same as those of Massachusetts. You must complete at least a bachelor's degree from an educational program in dietetics or nutrition that is accredited by the Accreditation Council for Education in Nutrition and Dietetics (ACEND).
ACEND-Accredited Educational Programs Leading to Registered Dietitian (RD) status in Massachusetts:
Coordinated Programs in Dietetics (CP) – CPs offer both the college coursework and supervisedexperience you need under the rules of the CDR for registration and of Massachusetts for licensing as a dietitian. CPs in Massachusetts are:
Didactic Programs in Dietetics (DPD)- DPDs offer just the college coursework necessary to become licensed and registered as a dietitian in Massachusetts. If you choose a DPD, you must still fulfill the internship requirement after. DPDs in Massachusetts are:
The Massachusetts Board of Registration for Dietitians and Nutritionists specifies that the bachelor's degree you must hold for licensing purposes be from a regionally accredited college or university and must include the following coursework:
Nine hours from the Biological Sciences (Anatomy/physiology, Microbiology, Elective)
Six hours from Chemistry (Biochemistry, Elective)
Three hours from Behavioral Science
Three hours in Diet Therapy, Medical Dietetics, Clinical Nutrition
Three hours in Nutrition through the Life Cycle, Applied Human Nutrition, Advanced Human Nutrition
Three hours in Foods, Food Science, Food Composition and Menu Planning, Food Service Management
What if I Wish to Become a Dietetic Technician, Registered (DTR) in Massachusetts?
Some students see the four or more years of education plus 900 hours of internship necessary to become a registered and licensed dietitian in Massachusetts as too much work. For these students, or for those whom for some other reason wish to enter the field of dietetics before becoming a registered dietitian, the option to become a Dietetic Technician, Registered (DTR) exists. The Massachusetts Board of Registration of Dietitians and Nutritionists requires those who wish to work as a Dietetic Technician, Registered (DTR) to be licensed. This requires completion of a minimum of an associate's degree and a 450 hour supervised internship. If you wish to become registered as a Dietetic Technician by the CDR, you must complete one of their ACEND-accredited DTR educational programs and pass the DTR registration exam. Currently, no DTR programs exist in Massachusetts. However, there are DTR programs in the following nearby states:
<!- mfunc feat_school ->
Dietetic Internship (DI) in Massachusetts
The CDR requires that you complete at least 900 hours of a supervised internship in dietetics and/or nutrition before sitting for their registration exam for dietitians. Additionally, Massachusetts requires that, if you do not complete an ACEND-accredited Dietetic Internship (DI) under the CDR's mandates, you complete paid professional experience after graduation with a degree in nutrition and/or dietetics. If you have a bachelor's degree, three years of post-degree experience is required. If you hold a master's degree, two years of post-degree experience is required. If you hold a doctoral degree, one year of post-degree experience is required. DIs in Massachusetts include:
CDR Registered Dietitian Exam in Massachusetts
You must pass the CDR's Registration Exam for Dietitians in order to become a Registered Dietitian (RD) and a Licensed Dietitian (LD) in Massachusetts. Review the Registration Examination for Dietitians Handbook for Candidates. When you are eligible to test, you will receive an email from the CDR instructing you on the next steps to take to apply to sit for the examination. You must register and take the exam within one year from your eligibility date. You will also be required to sign a Code of Ethics required of all registered dietitians.
You will register and pay for the test online via credit card at the CDR's website. Memorize your username and password, as your CDR account will contain valuable information on your examination date, place and time and eventually, your score.
The test lasts approximately three hours and is taken on the computer. You must choose the correct answer in multiple answers provided for 125 to 145 questions on your food and nutrition studies. No questions may be skipped nor answers changed once entered into the computer. Testing centers in Massachusetts (Pearson VUE Exam Centers) that administer the CDR Registration Examination for Dietitians include:
Boston:
Boston:
Cambridge:
Lexington:
Springfield:
Wellesley:
Worcester:

31 St. James Avenue, Suite 725, Park Square
295 Devonshire Street, 2nd Floor
186 Alewife Brook Parkway, Suite 202
24 Hartwell Ave, Building A, First Floor
1414 Main St, Suite 1110, One Monarch Place
20 William Street, Suite 201
255 Park Ave, Suite 300-3rd Floor
You must get a scaled score of 25 or better in order to pass. You will be told of your score on the day of the exam. Passing this exam affords you the privilege of using the credentials Registered Dietitian (RD) with your name.
Apply for Dietitian Licensing in Massachusetts
Now that you are a Registered Dietitian in Massachusetts, you must apply for licensing. Applications are accepted online through the Commonwealth of Massachusetts ePLACE Portal. You will need a copy of your CDR card. You must have mailed to the board transcripts of your highest degree related to Dietetics and Nutrition in a sealed envelope directly from your university registrar. You will pay all fees online. Have items mailed to Board of Dietitians and Nutritionists, 1000 Washington Street, Suite 710, Boston, MA 02118.
Maintain Licensure and Registration in Mass.
Maintaining Your Massachusetts Dietitian License
Your license as a dietitian in Massachusetts (LD) expires every two years on your birthday. You must submit a renewal application and fee of $130 before your birthday deadline. Additionally, you must complete 30 hours of continuing education (CE) every two years. In order to count for credit with the Board, all CE programs must be at least 50 minutes long, be organized learning experiences, and must contribute to your professional competence in dietary and nutrition practice and address the science of human nutrition. Marketing and technical skills programs are not accepted.
Maintaining your Registration as a Registered Dietitian in Massachusetts
Your registration with the CDR as a dietitian renews every five years. You must satisfy the CDR's requirement of 75 hours of continuing professional education (CPE) during this time. Check out the CDR's online CPE database and PDP Guide to find acceptable CPE activities and learn how to document them under CDR's rules.
Specialty Certification in Dietetics and/or Nutrition in Massachusetts
Some specialty certifications in dietetics and/or nutrition help to satisfy the CDR's CPE requirements for a five-year renewal period. Often, recertification in the same specialty can satisfy consecutive renewal period CPE requirements. Earning a specialty certification is a way that Massachusetts RDs and LDs can increase their marketability in the professional world. Some board certifications are available through the CDR as well.
A study in Today's Dietitian magazine found that, among Registered Dietitians who have earned board certification through the CDR in renal and pediatric nutrition, 93 percent experienced more pride and/or personal satisfaction in their profession. Over 60 percent of certified specialists said employers paid them higher salaries due to their specialty certification. Sixty percent experienced recognition by their peers for their specialty, and 45 percent received more credibility from other dietary and nutrition professionals. In order to become board-certified by the CDR in a specialty, you must:
Have been a RD for the past three years
Have 4000 hours in the past five years of professional practice in the specialty you have chosen for specialty certification
Pass the Board Certification as a Specialist in Dietetics exam by the CDR for your specialty.
CDR specialty credentials that are available are:

Board Certified Specialist in Oncology (CSO)
Board Certified Specialist in Renal Nutrition (CSR)
Board Certified Specialist in Pediatric Nutrition (CSP)
Board Certified Specialist in Sports Dietetics (CSSD)
Board Certified Specialist in Gerontological Nutrition (CSG)

Commission on Dietetic Registration (CDR) specialty certifications:

Board Certification as a Specialist in Oncology Nutrition
Board Certification as a Specialist in Sports Dietetics
Board Certification as a Specialist in Gerontological Nutrition
Board Certification as a Specialist in Renal Nutrition
Board Certification as a Specialist in Pediatric Nutrition