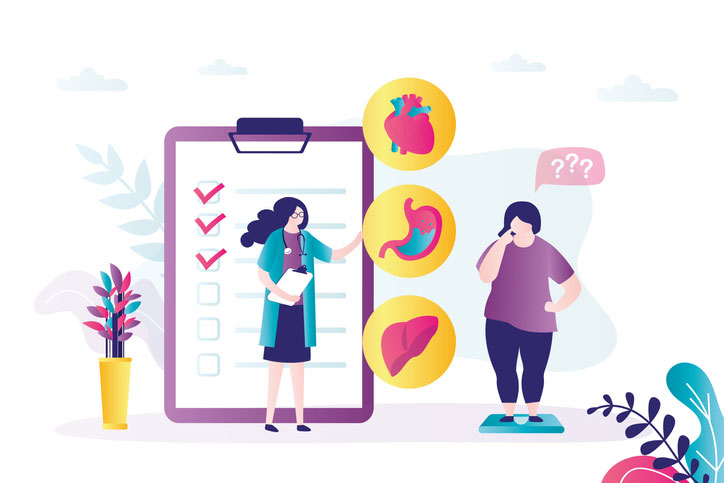 On the surface, "dietitian" and "nutritionist" are synonyms. They both help people develop wholesome, sustainable eating habits and become overall healthier individuals. But the main difference between dietitians and nutritionists lies in the legal restrictions that each title carries.
RD or RDN vs Nutritionist
Dietitians, also referred to as registered dietitians (RD) or registered dietitian nutritionists (RDN), can treat clinical medical issues. They often work with people in clinical settings, battling eating disorders, residing in nursing homes, or living with medical conditions that require specific diets (cancer, diabetes, etc.). As such, dietitians must complete advanced training and often can only practice with a state-issued license. Often, insurance providers will cover costs associated with a dietitian's services.
On the other hand, nutritionists typically offer more general nutritional advice. While they often work in schools, gyms, health food stores, and other less medically-oriented environments, they can also work in many of the same places as their RD colleagues. However, they can't offer specific medical treatment. Some states require nutritionists to hold an occupational license, but others don't regulate the role at all. For patients and clients, though, this means that their insurance providers don't often cover services from a nutritionist. If you're exploring which path is right for you, here's what you need to know about the differences in becoming a nutritionist versus a dietitian.
<!- mfunc feat_school ->
The following bachelors and Master's programs offer career-focused instruction delivered by trained nutritionists with experience in the field. Find out more what each individual course of study offers through the locations below.
Sponsored School(s)
Featured Nutritionist Programs
<!- /mfunc feat_school ->
Dietitian vs Nutritionist Education
Education for Registered Dietitians
To become a registered dietitian, you will have to earn a degree in a nutrition-related field at the bachelor's level. However, the actual name of the program may differ between schools. One school may call it a bachelor's of science in food and nutrition while another may refer to it as a nutrition management degree. But no matter the name or concentration, dietetics (the study of nutrition and health) must be central to the curriculum.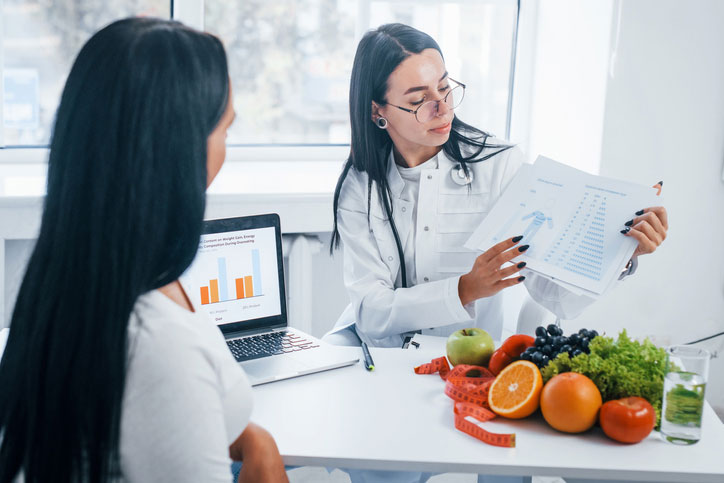 Degree Programs Approved by ACEND
Registered dietitians must earn their degrees from programs that have been approved by the Accreditation Council for Education in Nutrition and Dietetics (ACEND). This is to ensure that all new RDs graduate with a similar base level of knowledge. ACEND requires all approved programs to include classes on subjects like:
Food and nutrition science
Food systems management
Life cycle nutrition
Culinary arts
Anatomy
Chemistry
Clinical and client services
Business
Completion of a Dietetic Internship
Along with completing evidence-based coursework, future registered dietitians must also typically complete a Dietetic Internship. Dietetic Internships must also be ACEND accredited, and in many cases may be completed in conjunction with an undergraduate or master's degree.
Changes to Dietitian Education Requirements in 2024
The Commission on Dietetic Registration (CDR) states that as of January 1, 2024, all new RDs must have a graduate degree. Before then, the CDR says:
"In order to be approved for registration examination eligibility with a bachelor's degree, an individual must meet all eligibility requirements and be submitted into CDR's Registration Eligibility Processing System (REPS) before 12:00 midnight CT, December 31, 2023."
To make sure you're on the right path, contact your state's board of nutrition, your academic advisor, or the CDR itself.
Education for Nutritionists
In many states, nutritionists aren't required to be licensed to provide nutritional counseling on their own. This means that nutritionists don't necessarily need a degree to practice. However, individual employers often require nutritionists to have a bachelor's degree in a nutrition-related field and/or a professional nutritionist certification.
Nutritionists and nutrition coaches often pursue associate's, bachelor's, and Master's degrees in:
Nutrition science
Public health
Dietetics
Scientific fields like biochemistry or anatomy with a concentration in nutrition
It's important to note that in some states, nutritionists must have a degree and a state-issued license to practice. Similarly, to work in some specialized fields such as pediatrics or gerontology, nutritionists may need to meet more rigorous requirements.
For a more comprehensive overview, check out NutritionED's list of nutritionist requirements by state.
Credentials for Dietitians and Nutritionists
RD Credentials
For registered dietitians, earning professional credentials is an integral part of the career preparation process. They can typically only earn the RD credential after:
Fulfilling their state's fieldwork requirements, and
Passing the CDR exam
To maintain their status, RDs must also complete continuing education requirements as outlined by the CDR and their state's regulatory board.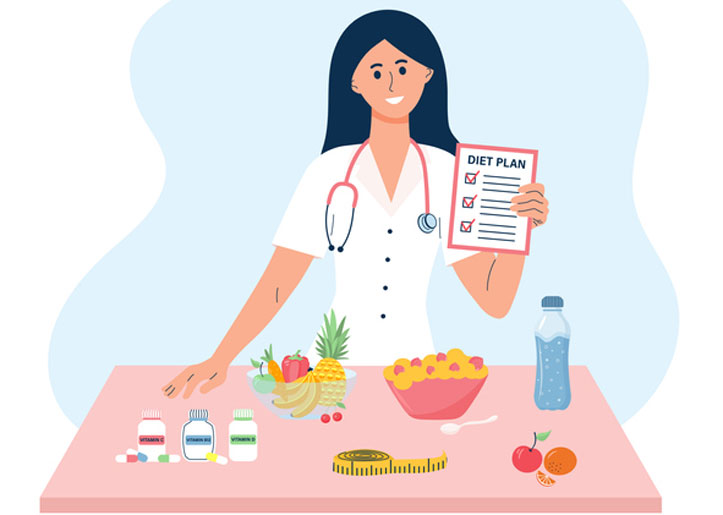 Nutritionist's Credentials
For nutritionists, credentialing isn't always required by law, but it can be helpful in broadening their career options. One advanced credential a licensed nutritionist can earn is the Certified Nutrition Specialist (CNS). The American Nutrition Association says that to obtain this designation, nutritionists must hold an advanced health-related degree, complete fieldwork, and pass a rigorous exam. Holding this certification can tell employers that a nutritionist is both experienced and well-versed in the science of food and the human body.
Dietitians and Nutritionists Career Outlook
As the nation fights obesity and widespread chronic disease, nutrition services may be more important than ever. Fortunately, the US job market seems to have plenty of room for more talented dietitians and nutritionists.
The US Bureau of Labor Statistics (BLS) projects that from 2021 to 2031, there will be an average of 5,600 new nutritionist and dietitian job openings every year. So while the BLS lists 5% job growth as average for all industries, the nutritional services industry is expected to grow by 7%.
Salary Expectations for Dietitians and Nutritionists
Nutrition professionals can be anything from personal health coaches to clinical healthcare providers. With that flexibility often comes another advantage: high earning potential.
According to the BLS's 2021 employment survey, the mean salary for dietitians and nutritionists is $61,650 annually. The top 10% of earners reportedly bring home upwards of $93,640.
In that same survey, the BLS found that the top-paying sectors for nutritionists and dietitians includes:
Pharmaceutical and medical manufacturing
Merchant wholesalers
Home healthcare
The executive branch of the federal government (including agencies like the Departments of Defense, Agriculture, and Health and Human Services).
Scientific research and development
The top-paying states for dietitians and nutritionists include:
California
Washington, DC
Hawaii
New Jersey
Rhode Island
*2021 US Bureau of Labor Statistics salary figures and job growth projections for dietitians and nutritionists reflect national data not school-specific information. Conditions in your area may vary. Data accessed March 2023.