Diabetes, obesity, and other chronic health problems are on the rise in America. But what's at the root of the issue? A lack of science-based health education? Food insecurity? Poor cultural attitudes towards healthy diets?
The sad reality is that all of these things and more come together to create a nation that, on the whole, has some troubling nutritional habits. According to statistics from the Centers for Disease Control and Prevention:
Less than 1 in 10 Americans eat enough fruits and vegetables, a dietary habit that can increase one's likelihood to suffer from chronic malnutrition, diabetes, and even mental health issues.
9 in 10 Americans eat too much sodium, a habit that can increase one's stroke, heart attack, and blood pressure risks.
1 in 6 pregnant women don't get enough iron, which can contribute to anemia, birth complications, and postpartum depression.
But perhaps the silver lining to this grave situation is that many of these issues can be prevented. And in the field of holistic nutrition, prevention is the name of the game.
If you're interested in entering the fight for America's health as a holistic nutritionist, here's what you need to know about what they do and how to become one.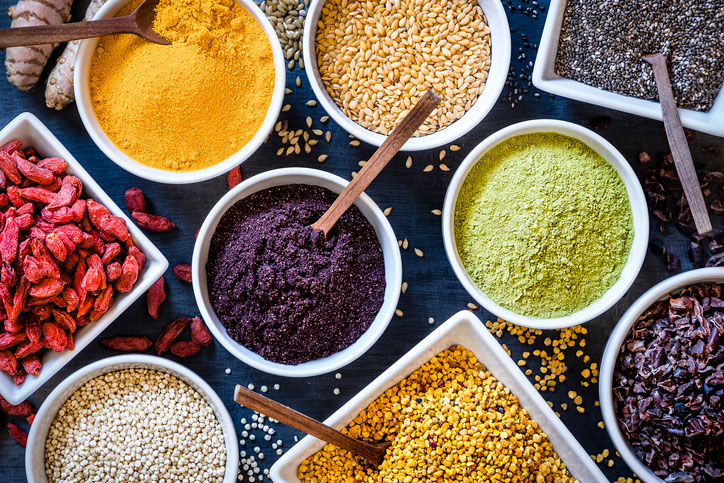 Job Description for Holistic Nutritionists
In general, holistic nutritionists focus on improving and maintaining their clients' health through natural foods, supplements, and habits associated with eating a clean diet (sleeping well, exercising, meditating, avoiding processed foods, etc.). But in this sense, "health" doesn't just refer to physical health — it also includes one's mind and soul. When people feel good about their nutritional choices, they can feel good about their lives as whole.
With this philosophy in mind, holistic nutritionists are often responsible for:
Evaluating a patient's lifestyle
Introducing healthy eating habits
Creating customized meal plans
Developing stress management skills
Educating the public on holistic wellness
With all of these duties, a holistic nutritionist's main goal is empowerment. They impart their knowledge on their clients so that they can become informed advocates for their own wellbeing.
Advocacy: An Essential Part of the Holistic Nutritionist Diet
In many cases, holistic nutritionists don't just help individual people. They work with food industry leaders and legislators to make eating a healthy diet an easier, more accessible option for society as a whole.
For instance, The Patients & Providers for Medical Nutrition Equity Coalition, a group made up of professional healthcare providers, nutrition professionals, and the patients and clients they serve, is currently advocating for a bill that would allow Americans to bill some foods, vitamins, and supplements through their insurance providers. Dubbed the Medical Nutrition Equity Act of 2021, this bill aims to help people suffering from certain health conditions gain easier access to the holistic nutrition services they need.
Though this bill is intended to help a somewhat limited segment of society, it could be the first step in making holistic nutrition more affordable for the average American. When that happens, a healthier nation seems more like a realistic goal than a far-flung dream.
Education for Holistic Nutritionists
When it comes to preparing for a career in a health-related field, there are two important factors to consider: education and government regulation of titles. For example, most states require Registered Dieticians to secure a certain type of college degree as well as a state license. Otherwise, they can't operate as or call themselves Registered Dieticians.
But since holistic nutritionist is still an emerging profession, many states do not regulate people that use this title. In fact, according to NANP (National Association of Nutrition Professionals: a professional organization that shapes, monitors, and advocates for holistic nutrition education standards), many states regulate nutritionists in general. But as of December 2022, no states require licensure for the specific title of "Holistic Nutrition Professional."
That being said, getting a degree in holistic nutrition is still important to carrying out the profession's duties. Many holistic nutritionists can have successful careers by completing the following steps:
Complete an educational program in holistic nutrition that is approved by the NANP.
Acquire at least 500 hours of work experience in holistic nutrition.
Pass examination by the Holistic Nutrition Credentialing Board to become board certified in holistic nutrition.
NANP-approved programs are offered by colleges, universities, health institutes, and professional associations nationwide. The actual courses may vary, but an NANP-approved holistic nutrition program might include courses about:
Nutrition & Pathophysiology: The scientific relationship between nutrition, or lack thereof, and disease.
Introductory Herbology: How natural herbs affect the body and its functions.
Nutritional Counseling: Approaching clients in a meaningful, compassionate way as a means to motivate and empower them on an emotional level.
Comparative Dietary Systems: An overview of common diets across cultures and their impacts on society and the body.
Nutrition Supplementation: How and when to add nutritional supplements to a person's diets based on deficiencies, needs, and goals.
Students who complete a NANP-approved educational program in holistic nutrition could earn one of the following undergraduate or graduate degrees:
Associate of Applied Science in Complementary Alternative Medicine
Associate of Applied Science in Health & Wellness
Bachelor of Science in Health Science
Master of Science in Nutrition and Integrative Health
Doctor of Philosophy in Holistic Nutrition
With such a wide range of degrees available, holistic nutritionists are in the unique position to extend their education as they see fit, potentially opening them up to quite a diverse set of career opportunities.
The following bachelor's and master's programs offer career-focused instruction delivered by trained nutritionists with experience in the field. Find out more about what each individual course of study offers through the locations below.
<!- mfunc feat_school ->
The following bachelors and Master's programs offer career-focused instruction delivered by trained nutritionists with experience in the field. Find out more what each individual course of study offers through the locations below.
Sponsored School(s)
Featured Nutritionist Programs
<!- /mfunc feat_school ->
Holistic Nutritionist Certification
After earning a degree, many holistic nutritionists opt to become certified by the HCNP (Holistic Nutrition Credentialing Board). This organization is part of the NANP and works to ensure consistency and integrity in the industry, a move that could very well build deeper trust between holistic nutritionists and the people they serve.
To become "Board Certified in Holistic Nutrition" by the HCNP, one must supply the organization with proof of one's degree, two letters of recommendation (one professional and one personal) and must also pass the HCNP exam.
To maintain HCNP certification, a nutritionist must complete 10 hours of continuing education credits every year. This can include attending virtual or in-person seminars hosted by the NANP or taking courses on topics like oncology and food psychology through NANP-approved programs.
Employment for Holistic Nutritionists
Outsiders may be tempted to lump holistic nutrition in with passing dietary fads, but market projections firmly establish it as a rapidly expanding industry that could very well become a pillar of America's future health care structure.
Between 2021 and 2030, the Bureau of Labor Statistics (BLS) estimates that employment among nutritionists and dietitians will increase by 7% — faster than the average growth rate for all occupations during the same period.*
As of May 2021, the BLS reports that the following employers hire the most dietitians and nutritionists:
State, local, and private hospitals
Government agencies
Outpatient care centers
Nursing and residential care communities
Self-employed workers
In each of these contexts, a holistic nutritionist can carry out a number of roles.
For example, a holistic nutritionist in a residential nursing facility could be anyone from a chef to a one-on-one nutrition counselor to a health program administrator. Working for a government agency, a holistic nutritionist could organize community events, help guide policy, or even be a resource for employee health.
More business-minded holistic nutritionists often decide to start their own companies. Some open health food stores while others become personal nutrition coaches or host events for private groups and corporate teams. Basically, wherever health and food become a concern, a holistic nutritionist may find an enriching career.
Salary Expectations for Holistic Nutritionists
As of May 2021, the BLS reported an average salary of $61,650 for dietitians and nutritionists. The salary earning potential for nutritionists is heavily influenced by a professional's level of education, experience, training, and certification status. Early career professionals earned about $42,530, while highly experienced pros earned about $93,640 during this time.*
With such dynamic earning potential and a diverse range of potential employers, it appears as if holistic nutrition as an industry could have quite a bright future. As more people gain access to healthy food and supplements, the potential for growth could skyrocket. So for the health-conscious, educated, and often empathetic people dreaming of a career in holistic nutrition, now could be the perfect time to pursue that dream.
*2021 US Bureau of Labor Statistics salary figures and job growth projections for dietitians and nutritionists reflect national data, not school-specific information. Conditions in your area may vary. Salary statistics representing entry-level/early career = 25th percentile; mid-level= 50th percentile; senior level/highly experienced = 90th percentile. Data accessed December 2022.