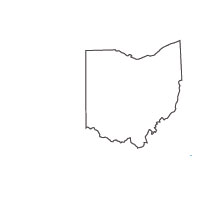 The Ohio Board of Dietetics licenses only dieticians in the State of Ohio. However, the Board also recognizes that dieticians may use other working titles to describe their professional focus, such as:
Nutritionist
Clinical nutritionist
Nutrition consultant
Nutrition counselor
Further, Ohio code states that, by definition, the terms nutritionist and nutrition counselor "tend to indicate that the person is practicing dietetics."
As such, individuals who want to learn how to become a nutritionist in Ohio should meet the same requirements to become a dietician.
Ohio law's mandatory licensure law, which became effective on July 1, 1987, states that dieticians must be licensed to practice dietetics. Three, specific areas define dietetic practice in Ohio:
Nutritional assessment
Nutritional counseling or education
Development, administration, evaluation, and consultation regarding nutritional are standards
Degree and Experience Requirements
To become a licensed dietician in Ohio, candidates must have completed a bachelor's degree in nutrition or dietetics, as well as a 900-hour supervised practice experience to attain a limited permit to practice in the State. To qualify for the limited permit, candidates must be planning to take the state-approved examination.
Upon completion of the state-approved examination—the Commission Dietetic Registration for dieticians—dieticians are eligible for a full license. Candidates should contact the Academy of Nutrition and Dietetics, Commission on Dietetic Registration at 1-800-877-1600 for registration and scheduling information.
<!- mfunc feat_school ->
The following bachelors and Master's programs offer career-focused instruction delivered by trained nutritionists with experience in the field. Find out more what each individual course of study offers through the locations below.
Sponsored School(s)
Featured Nutritionist Programs
<!- /mfunc feat_school ->
Applying for a License to Practice Dietetics in Ohio
The cost of an initial license is $125, and the cost of a limited permit license is $65. All applicants, in addition to completing the appropriate application (Application for License to Practice Dietetics or Application for Limited Permit to Practice Dietetics), must complete a criminal background check, which requires submitting fingerprints for a criminal records check to be completed by the Ohio Bureau of Criminal Identification and Investigation and the Federal Bureau of Investigation.
The application and related documentation, which includes a 2×2 photograph and transcripts, must be sent to the Board office at:
Ohio Board of Dietetics
77 South High Street, 18th floor
Columbus, Ohio 43215
All licensed dieticians in Ohio are required to renew their license on an annual basis and complete at least 75 hours of continuing education every 5 years. Individuals must submit a log of learning activities that must be approved by the Board. A copy of the log must be submitted directly to the Board and postmarked by June 30 of every year.
On every odd-numbered year, the licensed dieticians must report at least 1 CPE hour in jurisprudence related to current regulations and laws dealing with the practice of dietetics and any recent changes related to these laws, rules, and regulations. Ohio accepts online continuing education courses approved by the Commission on Dietetic Registration on the American Dietetic Association.
Nutrition Job Opportunities in Ohio
Practicing nutrition and nutrition care in Ohio is often done through hospitals, nursing homes, school districts, health departments, and healthcare organizations, just to name a few. Licensed dieticians in Ohio who wish to practice nutrition counseling, education, and/or assessment may therefore find a number of opportunities through the following organizations/businesses:
Ohio State University Medical Center
Armstrong Nutrition Management
Fresenius Medical Care
Premier Health Partners
University Hospitals Case Medical Center
Children's Medical Center of Dayton
Bureau of Healthy Ohio (BHO)
CommuniCare Health Services
Fayette County Memorial Hospital
ARAMARK
MedCentral Health System
Cleveland Clinic
Ohio Presbyterian Retirement Services
Job opportunities may also be available by networking through professional associations, such as:
School Nutrition Association of Ohio
Ohio Academy of Nutrition and Dietetics
Ohio Chapter of Association of Nutrition and Foodservice Professionals
---
Health Coach Job Information in Ohio
Ohio's health coaches are valued for three important reasons: they improve the quality of life for individuals, they improve productivity in the state's overall economy, and they reduce healthcare costs for employers and the government.
With health being a common concern among individuals, state government, and the private sector, it's no surprise that health coaches have many opportunities in Ohio. This is made possible by private funding as well as public grants such as Creating Healthy Communities (CHC). The Ohio Department of Health announced in 2016 that it was accepting proposals for CHC grants for approved organizations involved in helping Ohio reach specific health goals by the year 2020. Grant recipients receive a minimum of $30,000 out of a total pot of $2.45 million provided to the state by the Centers for Disease Control and Prevention.
As stated in the state's Healthy People 2020 initiative, Ohio's health goals include:
Decrease the mortality rate from heart disease by five percent
Decrease the prevalence of diabetes among adults by five percent
Decrease the obesity rate among high school students by five percent
Increase the number of Ohioans following the physical activity guidelines for Americans
Increase the number of Ohioans following the US dietary guidelines for Americans
Health coaches can play an important role in achieving these goals. There is no time like the present to start combating the following challenging statistics reported by the non-profit organization Trust for America's Health:
One quarter of Ohioans are physically inactive
11.7 percent of Ohioans have been diagnosed with diabetes
Only 7.1 percent of Ohioans met the recommended daily vegetable consumption in 2013
32.6 percent of Ohioans are classified as being obese
17.4 percent of Ohioans aged 10-17 are obese
College Degrees and Certificates
Businesses and government health agencies are realizing the importance of health coaches in the 21st century. As of now there are no national certification requirements or statewide regulations for this emerging class of professionals. However employers often specify a preference or requirement for health coach applicants to have a minimum level of education or certification.
Earning relevant health coach education or certification means studying topics that include:
Exercise science
Coaching
Dietary theories
Women's health
Holistic health
Nutrition
Human biology
Fitness and wellness
Exercise physiology
Wellness counseling
Health communication
Health promotion
Health Coach Education Options
Ohio is home to a number of colleges and universities that offer relevant degree programs for aspiring health coaches. Students can also choose among many national online programs that admit Ohio residents.
Examples of relevant in-state programs include:
Associate's Degrees
Delaware – Associate of Applied Science (AAS) as a Dietician Technician Registered (DTR)
North Canton – Associate Degree as a dietetic technician
Cleveland – Associate of Applied Science (AAS) in dietetic technology
Youngstown – Associate's degree as a dietetic technician
Cleveland – Associate of Applied Science (AAS) in sport and exercise studies
Bachelor's Degrees
Columbus – Bachelor of Science (BS) in human nutrition
Columbus – Bachelor of Science (BS) in human nutrition, dietetics
Kent – Bachelor or Science (BS) in nutrition
Columbus – Bachelor of Science (BS) in exercise science education
Columbus – Bachelor of Science (BS) in health promotion, nutrition, and exercise science
Athens – Bachelor of Science (BS) in exercise physiology
Oxford – Bachelor of Science (BS) in kinesiology
Cedarville – Bachelor of Science (BS) in athletic training
Master's Degrees
Columbus – Master of Science (MS) in human nutrition
Athens – Master of coaching education
Columbus – Master of sports coaching
Columbus – Master of Science (MS) in kinesiology, health, and exercise science
Columbus – Master of Science (MS) in kinesiology, physical education
Columbus – Master of Science (MS) in kinesiology, sports management
Columbus – Master of sports coaching
Bowling Green – Master of Education (M.Ed) in kinesiology
Certification Options for Health Coaches
You can also find national organizations offering professional certification programs that are relevant to health coaching. These programs are usually completed online, with admission requirements and curriculum content being dependent on the sponsoring organization.
Earning professional certification can be a good idea for several reasons:
It will add to your existing qualifications
It can justify higher compensation rates
It can increase your competitiveness
It can give your clients more confidence in your professional abilities
It allows you to explore a career in this field before committing to a college degree
It can meet the requirements or preferences of an employer
Among the national certification organizations, currently only one is accredited through the National Commission for Certifying Agencies, and that is the American Council on Education (ACE).
The ACE health coach certification offers three routes that are designed to meet the needs of your professional career goals:
Health coach certification for fitness professionals
Health coach certification for health care professionals
Health coach certification for workplace wellness
The International Coach Federation (ICF) is another leading organizations dedicated to producing a large network of qualified health coaches around the world, enforcing high standards for the profession and offering independent certification.
The organization provides several different credentialing options for coaches including:
Associated Certified Coach (ACC)
Professional Certified Coach (PCC)
Master Certified Coach (MCC)
Health Coach Career Opportunities in Ohio
Health coaches have two basic routes to successful careers in Ohio – as independent practitioners or as employees. Working as an independent practitioner means you own your own business, see your own clients, and possibly work as a contractor with larger businesses. Independent practitioners are usually experienced – they have already made a name for themselves and established a good reputation – and know how to be successful in this field.
In Ohio there are some companies that specialize in hiring health coaches to work with their corporate clientele, while other companies may hire you directly as a wellness coach for their staff. Examples of companies in Ohio that have availed themselves of health coaches for their workforces include:
Cleveland Clinic
General Electric
Wright-Patterson Air Force Base
JPMorgan Chase
Kroger
Mercy Health
Ohio State University
OhioHealth
Nationwide Mutual Insurance Company
The following job vacancy announcements represent the types of employment opportunities available to properly credentialed health coaches in Ohio. These job vacancy announcements are shown for illustrative purposes only and are not meant to represent job offers or provide an assurance of employment.
Wellness Specialist with ProMedica in Toledo – As a healthcare organization ProMedica understands the importance of maintaining a healthy workforce and preventative care. That is why it hires health coaches to improve the health and well being of its employees. Incumbents in this position provide wellness coaching in person, via telephone, and online. Services include biometric screenings, blood pressure readings, cholesterol screenings, and bone densitometry. Applicants must have an associate's degree and be a certified health or wellness coach, while preferred applicants hold any of these qualifications:
Bachelor's degree in exercise physiology, health promotion, public health, or a related field
CPR first aid instructor certification
eHealth Coach with Cleveland Clinic in Lyndhurst – The primary duty of this incumbent it to engage with participants of the Cleveland Clinic's ehealth program, which focuses on providing education and encouragement that supports healthy lifestyle behavior. This includes communicating online with clients, prompting participants who are not communicative, as well as tracking and recording health statistics. Applicants must have either two years of work experience in a health care/customer service environment or a bachelor's degree. Preferred applicants hold a college degree – or progress towards such a degree – in any of these subjects:
Exercise physiology
Nutrition
Social work
Education
Health Coach with Provant in Dayton – Provant is a wellness company that hires health coaches to work with its corporate clients to improve the health and well being of their employees. Health coaches provide health screenings that involve analyzing blood pressure, cholesterol, and BMI. They work one-on-one with clients and should have experience with methods of tobacco cessation, weight loss, clinical health education, and exercise encouragement. Applicants must have one of these certifications:
Registered dietician
Registered nutritionist
Exercise physiology
Health educator
Health Coach Resources in Ohio
Check with the following resources to learn more about health coaching programs, employment, education, and training in Ohio.
Government Resources and Programs
Non-Governmental Organizations