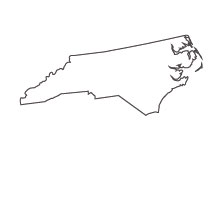 The North Carolina Board of Dietetics/Nutrition (NCBDN) is the agency responsible for protecting the health, safety and welfare of the citizens of North Carolina from harmful nutrition practice through the regulation and licensing of dietitians and nutritionists. The Dietetics/Nutrition Practice Act became effective November 1, 1991. The act was amended in 2018. The first dieticians/nutritionists were licensed by June 1992.
According to the
Commission on Dietetic Registration
, there were 3,634 Registered Dietitians (RDs) and Registered Dietitian Nutritionists (RDNs) in North Carolina as of April 2022.*
Effective July 26, 2020, registered dietitians and nutritionists may enroll in Medicaid or the NC Health Choice program to provide and bill for services for pregnant women and beneficiaries less than 21 years old. These services include:
Medical nutrition therapy, including initial assessment and intervention
Re-assessment and intervention with the client
Here, we will discuss how to become a licensed nutritionist in the state of North Carolina.
Nutritionist Licensing in North Carolina
Individuals who want to learn how to become a nutritionist must become licensed as to practice nutrition in North Carolina. Minimum requirements for nutritionist licensure in North Carolina include:
Educational Requirements for Nutritionist Licensing in North Carolina
In order to become a licensed nutritionist in North Carolina, you must hold:
A master's or doctoral degree from an accredited institution in one of the following major fields:

Human nutrition
Foods and nutrition
Dietetics
Community nutrition
Public health nutrition
Nutrition education
Nutrition
Nutrition science
Clinical nutrition
Applied clinical nutrition
Nutrition counseling
Nutrition and functional medicine
Nutritional biochemistry
Nutrition and integrative health
Or an equivalent course of study in a field of clinical health care

Regardless of degree held, coursework completed must include:

15 semester hours of clinical or life sciences, with at least three semester hours in human anatomy and physiology
15 semester hours of nutrition and metabolism, with at least six semester hours in biochemistry
Experience Requirements for Nutritionist Licensing in North Carolina
Next, a prospective licensed nutritionist in North Carolina must complete experiential requirements:
A Board-approved internship/supervised practice in nutrition services of at least 1000 hours, including:

200 hours of nutrition assessment
200 hours of nutrition intervention, education, counseling or management
200 hours of nutrition monitoring or evaluation

This experience must be gained under the supervision of a Certified Nutrition Specialist, a Diplomate of the American Clinical Board of Nutrition, a Registered Dietitian Nutritionist, a licensed dietitian/nutritionist, a licensed nutritionist, a state-licensed health care practitioner with a scope of practice including dietetics or nutrition, or a person with a doctoral degree in a dietetics/nutrition field
<!- mfunc feat_school ->
The following bachelors and Master's programs offer career-focused instruction delivered by trained nutritionists with experience in the field. Find out more what each individual course of study offers through the locations below.
Sponsored School(s)
Featured Nutritionist Programs
<!- /mfunc feat_school ->
Examination Requirements for Nutritionist Licensing in North Carolina
Thirdly, applicants who intend to become licensed nutritionists in North Carolina must pass an examination, or hold current certification, through one of the following organizations:
Applying for a Nutritionist License in North Carolina
Applicants who wish to become licensed nutritionists in North Carlina and meet the requirements listed above must register and apply online through the NCBDN. Along with the license application and fees, you must include:
Official transcripts
Copy of government-issued photo ID
Form A-3 Supervised Practice Experience Candidate Report and tracking form
Form A-4 Supervisor Approval Application
Form A-5 Supervised Practice Experience Supervisor's Report
Form A-6 Coursework Worksheet
The fee for an initial license is $213. Licenses must be renewed annually for $75.
Employment Projections for Nutritionists in North Carolina
The U.S. Department of Labor's Bureau of Labor Statistics (BLS) says that jobs for nutritionists will rise by eight percent across the country between 2019 and 2029. This growth rate is faster than the average projected growth rate for other occupations.
As of May 2021, the Charlotte-Concord metro area was home to the highest number of dietitian and nutritionist jobs in the state, at 570, followed by the Durham-Chapel Hill metro area, at 310.*
Salary Expectations for Nutritionists in North Carolina
According to the Bureau of Labor Statistics, dietitians and nutritionists in North Carolina earned an average salary of $58,930 as of May 2021.*
Nutritionist Jobs in North Carolina
Licensed nutritionist jobs abound across the state of North Carolina. Some recent job postings found for licensed nutritionists include:
Clinical Nutrition Manager- Sodexo, Saxapahaw and Jacksonville
Nutrition Services Manager- ACTS Retirement Life Communities, Matthews
School Nutritionist – Davidson County Schools, Lexington
Patient Food Services Manager – iredell Health System, Statesville
WIC Nutritionist – Piedmont Health, Chapel Hill
Staying Current on Nutrition Practice in North Carolina
Licensed nutritionists in North Carolina have a number of opportunities to advance the profession of nutrition through membership and participation in state and national professional associations and organizations, such as:
School Nutrition Association of North Carolina
North Carolina Dietetic Association
North Carolina State Snap-ED Program
Down East Partnership for Children
Food, Fitness and Opportunity Research Collaborative of University of North Carolina
---
Health Coach in North Carolina
Health coaches in North Carolina are in demand, as they are needed to guide individual clients toward achieving their personal health goals, while also helping communities become healthier:
Increasing standards of nutrition and physical activity
Improving maternal and infant health
Decreasing the use of tobacco
Reducing STDs and unintended pregnancies
Preventing and reducing substance abuse
Improving mental health
Improving oral health
Reducing chronic disease
After careful analysis and study, multiple agencies – including the North Carolina Institute of Medicine and the North Carolina Division of Public Health – came together in 2011 to produce the initiative Healthy North Carolina 2020. This is a list of 13 goals the state has identified as being the most important for improving health, with eight of those goals listed above.
As a health coach, you would be particularly effective in helping to achieve the goals designated under the initiative. Take nutrition and physical activity as an example. The goals of this segment are to:
Increase the percentage of North Carolina high school students with a healthy weight from 2009 levels of 72 percent to a target of 79 percent by 2020.
Increase the percentage of North Carolina adults who are getting the recommended amount of physical activity from 2009 levels of 46 percent to a target of 61 percent by 2020.
Increase the percentage of North Carolina adults who consume five or more servings of fruits and vegetables per day from the 2009 level of 21 percent to a target of 29 percent by 2020.
And it's not just the Healthy North Carolina 2020 initiative where you can find a place as a health coach. Private companies throughout the state take part in this initiative by hiring health coaches to work with their employees. In fact, the Healthy NC 2020 initiative specifically singles out worksites, encouraging employers to implement wellness programs and offer intervention options to support employees.
Degrees and Professional Certification to Become a Health Coach in North Carolina
The field of health coaching as we know it today is actually relatively new. In a world of too much screen time, car commuting, and sedentary office jobs, the importance of maintaining a healthy lifestyle is becoming glaringly obvious in today's modern world. As such, professional credentials and certifications for health coaches are flexible, and there are currently no state or national licensing requirements for these professionals.
However, that doesn't stop employers or clients from having preferences or requirements for the health coaches they hire, including concrete credentials like a college degree or professional certification. To accommodate the growing demand for credentials in this field, many colleges and professional certification organizations are offering their programs online as well as on campus.
School Options – Associate's, Bachelor's, and Master's Degrees
You can prepare for a health coach career through relevant online and campus-based degree programs in a broad array of diverse areas that include:
Nursing – offered as an associate's degree in Charlotte, Greensboro, and Raleigh
Nutrition sciences – offered as a BS or MS in Chapel Hill
Maternal and child health – offered as an MS in Chapel Hill
Exercise physiology – offered as an MA specialization in Chapel Hill
Health promotion – offered as a BS in Pembroke
Exercise and sports science – offered as a BS in Pembroke
Health behavior – offered as an MS in Chapel Hill
Recreation management – offered as a BS in Pembroke
Nurse practitioner – offered as an MS in women's health in Chapel Hill
Athletic training – offered as an MS in Greensboro
Public health education – offered as a BS in Durham
Exercise science – offered as a BS and MS in Charlotte
You will find yourself in high demand if you already have a bachelor's degree and are changing careers to become a health coach. The same holds true if you're looking to advance your bachelor's degree to the graduate level.
Non-Degree Health Coach Certification Programs
You may also find that adding a non-degree health coach certification will give you the credentials employers look for. These are also often offered in an online format. There are many programs out there, and these typically involve studying for several months to qualify for a certification exam. When you pass the exam you become professionally certified by the sponsoring organization. Professional certification can be a good option if you:
Want to add to your existing qualifications
Want to explore the health coach field without committing to a full academic degree
Want to meet the requirements or preferences of an employer
Want to make yourself a more attractive applicant for health coach jobs
There are many types of certification organizations with varying levels of accreditation.
Currently the American Council on Education (ACE) is the only organization that is accredited through the National Commission for Certifying Agencies (NCCA).
The ACE health coach program offers three certification routes that are tailored to your professional career goals:
Health coach certification for fitness professionals
Health coach certification for health care professionals
Health coach certification for workplace wellness
You can find detailed information about these programs in the ACE Certification Candidate Handbook.
In addition to an academic degree or professional certification, employers may also consider these factors as being attributes on a health coach application:
If you've taken related classes
Relevant personal and professional experience
Relevant self-study programs or books you've read
Career Paths and Job Opportunities Available to Health Coaches in North Carolina
Before we talk about important employers of health coaches we should address the independent business model. Some of the most successful and experienced health coaches have a first-name reputation and run their own independent business. This is typically possible once you have worked for an employer and developed a reputation for yourself.
In 2014 the Centers for Disease Control and Prevention (CDC) reported that 23 percent of North Carolina adults were physically inactive, 11 percent had diabetes, and 30 percent were obese. These numbers alone should tell you there is a strong market for one-on-one health coaching, which you can access independently once you get a business license.
Career Examples in North Carolina
ACE estimates that 67 percent of employers identify employee health habits as a top challenge. Every year sick days and lost productivity due to poor health habits cost companies millions of dollars. Improving the health of their workforce is why many North Carolina companies – both in the public and private sector – hire health coaches. Examples of employers who cater to these types of needs are as follows, listed with job descriptions and requirements.
(These job vacancy announcements represent the types of employment opportunities available to properly credentialed health coaches in North Carolina. These job vacancy announcements are shown for illustrative purposes only and are not meant to represent job offers or provide an assurance of employment.)
Health Coach with Provant Health in Fayetteville – This self-described wellness company specializes in contracting with corporate clients to provide health coaching services. Provant is seeking a professional and well spoken individual who has experience with stress management, physical activity, tobacco cessation, and weight loss management. As an applicant you must have one of these credentials:
Registered nursing license
Registered dietician license
Competency in physical exercise education
Health and Wellness Coach with Aetna in High Point – Striving to reshape healthcare across America and North Carolina, Aetna is seeking a candidate with prior experience in coaching stress management, healthy lifestyle behavior changes, weight management, and nutrition. As a health and wellness coach you are responsible for working effectively with a range of clients assigned to you at the location in High Point. As a successful applicant you need to have these qualification:
2-3 years of experience in wellness coaching or related areas
Active listening skills, evidence-based coaching techniques, and a background in motivational interviewing
Health Coach with the Carolinas HealthCare System in Charlotte – As a health coach within this healthcare system your goal is to successfully engage your clients, who are medically vulnerable or chronically ill, to help them take a more active role in their health. You do this by providing them with the resources and tools that make long-term healthy lifestyle choices possible. As an applicant you need to have at least a high school diploma, and should consider these two qualifications:
Health coach certification – this must be obtained within your first year of employment
Bachelor's degree in a health related discipline – this is a preferred qualification
Additional Resources for Health Coaches in North Carolina
You can find more information on employers, professional opportunities, education, and initiatives that are relevant for health coaches through the following local resources:
Government Resources and Programs
Professional, Private, and Non-Profit Organizations
*2021 US Bureau of Labor Statistics salary figures and job growth projections for dietitians and nutritionists reflect state data not school-specific information. Conditions in your area may vary. Data accessed April 2022.