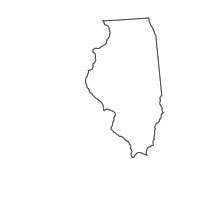 According to the Department of Professional Regulation, Dietician Nutritionist Practice Board, only a licensed "dietician nutritionist" can practice nutrition services in Illinois, including medical nutrition therapy, which involves interpreting and recommending nutrient needs for individuals with medically prescribed diets.
Medically prescribed diets may include specialized intravenous solutions, specialized oral feedings, food and prescription drug interactions, tube feedings, and developing and managing food service operations that are focused on providing nutrition care for individuals with medically prescribed diets.
Nutritionist Licensure in Illinois: Degree and Training Requirements
To qualify for licensure in Illinois as a nutritionist, candidates must possess one of the following:
A bachelor's or post-bachelor's degree from a regionally accredited college or university recognized by the Council on Higher Education Accreditation (CHEA), in one of the following majors:

Dietetics
Foods and nutrition
Food systems management
Human nutrition
Nutrition education

A bachelor's or post-bachelor's degree from a regionally accredited college or university in an equivalent major course of study recommended by the Board and approved the Department.
To receive a recommendation from the Board and an approval by the Department, the bachelor's or post-bachelor's degree must include the following coursework (and meet a number of other requirements):
At least 9 semester hours in biological sciences (must include human anatomy, physiology, and microbiology)
At least 6 semester hours in chemistry (must include biochemistry or the equivalent)
At least 6 semester hours in behavioral sciences (such as educational psychology, psychology, counseling, or sociology)
At least 6 semester hours in management (must include institutional management, food service management, or the equivalent)
At least 25 semester hours in foods and nutrition, which must include:

Diet therapy, clinical nutrition, medical dietetics, or the equivalent
Nutrition through the life cycle, applied nutrition, advanced human nutrition, or the equivalent
Food science or the equivalent
Candidates for nutritionist licenses in Illinois must also complete at least 900 hours of experience with a 5-year time frame. The experience must have been with a supervisor who meets one the following requirements:
A registered dietician with the Commission on Dietetic Registration
A licensed dietician nutritionist
A practitioner who holds a license in nutrition care
An individual who holds a doctoral degree from a regionally accredited college or university with a major course of study in human nutrition, food and nutrition, food systems management, dietetics, or nutrition education
An individual who obtained a doctoral degree outside of the U.S. and has his or her degree validated as equivalent to a U.S. doctoral degree
<!- mfunc feat_school ->
The following bachelors and Master's programs offer career-focused instruction delivered by trained nutritionists with experience in the field. Find out more what each individual course of study offers through the locations below.
Sponsored School(s)
Featured Nutritionist Programs
<!- /mfunc feat_school ->
Application for Nutritionist Examination
Upon the successful completion of all education and experience requirements for licensure, nutritionist candidates must complete the Application for Licensed Dietician Nutritionist Examination, which includes the following documents:
Instruction sheet
Licensure methods and definitions
Elder and Child Abuse Notice
CT Certification of Licensure
ED Certification of Education
VE-DNU Verification of Employment/Experience
VSE-DNU Verification of Self-Employment Experience
Applicants for licensure may apply before or after taking the required examination. The application fee is $100 (made payable to the Department of Financial and Professional Regulation). The completed application, application fee, and all related documents must be mailed to:
Illinois Department of Financial and Professional Regulation
ATTN: Division of Professional Regulation
P.O. Box 7007
Springfield, IL 62791
Applicants may call 1-800-560-6420 with any questions about the application process.
Salary Data for Nutritionists in Illinois
According to the Bureau of Labor Statistics, the Chicagoland metro area (which includes Joliet and Naperville) ranked fourth in the nation for its employment level of nutritionists as of May 2021. Nutritionists here earned an average salary of $66,660 during this time.*
Nutritionist Examination Requirements
All nutritionist candidates for licensure in Illinois must take and pass the dietetic examination through the Commission on Dietetic Registration.
If an individual fails the examination three times, they must submit proof to the Department of the completion of at least six semester hours of dietetic coursework before retaking the examination for a fourth time.
Continuing Education and Licensure Renewal for Nutritionists in Illinois
The renewal process for licensed nutritionists in Illinois involves the completion of at least 30 hours of continuing education. At least 24 of those hours must be in medical nutrition therapy, which includes medical dietetics, clinical nutrition, diet therapy, or the equivalent. Individuals must provide the Board with a certificate of attendance or a certificate of completion from an approval sponsor or college/university transcript as to satisfy proof of continuing education.
The renewal period is every two years, and the renewal fee is $100. All renewals are completed online.
Professional Associations for Nutritionists in Illinois
Licensed nutritionists in Illinois have a wealth of opportunities for professional development and networking, thanks to state associations/organizations such as:
Illinois Dietetic Association
Illinois School Nutrition Association
Illinois Association of Nutrition & Foodservice Professionals
---
Illinois Health Coach Job Description
Felling physically exhausted at times is quite common for just about everyone, a feeling that can be most acute at the end of the workweek– or school week. Students, from kindergarten through college often report feeling this way on a weekly basis, as do many working adults. It is common for people to lose steam by Friday and look forward to the weekend to recharge, something that health coaches hear very frequently from their clients.
Marangely Marrero of Hanson Park Elementary School in Chicago recognized this consistent struggle among her kindergarten students on a weekly basis. Marrero was determined to find a solution to the weekly slump by incorporating some form of physical activity into her classroom at least once a week.
In collaboration with the Action for Healthy Kids initiative already in place at Hanson, Marrero developed a custom program for her class based on her own experiences with Zumba. She found that those classes gave her the energy she needed to get through the day, so Marrero began implementing Zumba in her classroom, calling it "Friday Fun Days."
Quickly, "Friday Fun Days" swept Hanson Park Elementary and teachers in other grades began showing interest in the "Zumbathon" that was overtaking the school. With such a positive response to Marrero's efforts, she requested permission from the school administration to host after school Zumba classes for students two days a week. 100 students signed up for her first class! Marrero's idea to boost energy sent a buzz through the school, contributing to a more energetic student body overall.
As Marrero's classes grew, Marerro began inviting parents to participate in the classes with their kids. The parents who joined also began feeling more energized throughout the week and some who participated began seeing weight loss results and improved muscle tone.
The efforts of one teacher in Hanson Park Elementary School influenced an entire community to get in the habit of engaging physical activity in a fun way every week. Marrero's efforts mirror those of the state's health coaches. In fact, many from the professional health coach community have been singing her praises, describing her as someone who is helping improve the health of her students for a lifetime by instilling healthy habits early.
Becoming a Health Coach: Education Programs
When it comes time for you to select a degree, you might be motivated to pursue an area of study in which you have a lot of personal interest and passion, but may feel uncertain about whether that will put you on the path to a successful career. Well, if you're looking to become a health coach, then you're in luck. Considering that there are no specific degree requirements in the field of health coaching, you are in a unique position to be able to select from any number of relevant majors related to nutrition, health and wellness.
Degree Options
Associate's degrees in areas like those shown here are suitable for some entry-level health coach jobs:
Health Promotion
Psychology
Nutrition
Health Education
A bachelor's degree in one of these areas is the most common qualification employers look for and is necessary for most health coach career opportunities:
Biology
Health Promotion
Health Education
Behavioral Health
Nutrition
Health Management
Exercise Physiology
A master's degree in one of these areas would be considered a very strong qualification, and would go beyond the general expectations of most employers:
Counseling
Dietetics
Biology
Public Health
Social Work
Nutrition
Health Education
Professional Certification
While your education prepares you with the knowledge you need to be an effective health coach, professional certification is used as a way to further specialize and to add a credential that denotes your expertise in a certain area. The certification you complete will serve as a field-specific credential denoting hands-on experience and expertise that contributes to your academic training.
The certification you are expected to hold may vary from one position to another depending on the specific qualifications employers are looking for. Though this may include anything from nutrition to personal training, the following are just two options, both specific to health coaching in particular:
American Council on Exercise (ACE) – ACE certification is accredited by the National Commission for Certifying Agencies (NCCA) and provides "standard" or "premium" self-study packages to prepare for the examination that leads to the Health Coach Certification. Certification through ACE must be renewed every 2 years by completing continuing education approved by ACE. The ACE Certification Candidate Handbook provides thorough details concerning the certification examination and maintenance process.
Health Coaching in Illinois: Career Paths and Job Opportunities
The many health coaching job opportunities in the state of Illinois vary in terms of qualifications and requirements, allowing you to find the position that best fits your experience and credentials. Such variety permits you to begin building your resume early on in your academic and certification endeavors.
The following job vacancy announcements represent the types of employment opportunities available to properly credentialed health coaches in Illinois. These job vacancy announcements are shown for illustrative purposes only and are not meant to represent job offers or provide an assurance of employment.
Health Coach for Paradigm Health Plans – Itasca, IL
You will be provide telephonic and digital consultations for clients in the area of managing lifestyle choices and modifying health risks.
Requirements:
Bachelor's degree in Diabetes or health education, exercise physiology, nutrition, or another closely related field
Up to date certification in a nationally recognized coaching program preferably Well Coaches or a willingness to complete the company's Well Coaches Certification program
Knowledge and appropriate certification in one or more of the following areas: tobacco cessation counselor, diabetes educator, nutrition and weight management counseling, certified fitness trainer
At least two years experience in educating and or coaching individuals on behavior change, disease prevention, or health promotion
Knowledge of disease prevention, basic understanding of exercise principles, and nutrition and weight management
At least three years of experience as a health coach in a healthcare setting preferred
Nutrition Coach for My Fit Foods – Chicago, IL
You will provide customized food plans for My Fit Foods consumers. You will serve clients through the entire length of the program according to a designated coaching model.
Requirements:
College graduate or equivalent experience required, degree in nutrition or other related degree preferred
At least two years of experience working with customers in sales, marketing and/or fitness
Required understanding of customer service
Skilled in working with internal employees and outside vendors
Passion for My Fit Foods
Health Coach for OSF HealthCare
You will work on the Complex Care Management team and the Primary Care team, providing patients with the means to set and achieve healthy lifestyle choices and goals.
Requirements:
Associate's degree in health promotion, health education or an equivalent
At least two years of experience in a counseling or health care setting with patients who suffer from chronic illnesses. Broad knowledge of chronic illnesses, community resources, and medical resources rquired
Coaching and wellness experience preferred
Current Illinois LPN license
CPR certification within 90 days of hiring
Working knowledge of clinical EMR system
Additional Resources for Health Coaches in Illinois
Illinois Department of Public Health
Public Health Programs in Your Community – Illinois
Illinois Action for Healthy Kids
Northwestern Medicine – Community Health and Outreach
EverThrive Illinois
Hult Center for Healthy Living
*2021 US Bureau of Labor Statistics salary figures and job growth projections for dietitians and nutritionists reflect state data not school-specific information. Conditions in your area may vary. Data accessed April 2022.