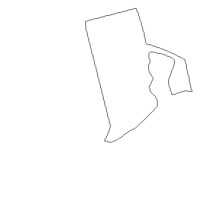 The Rhode Island Department of Health, Board of Dietetics Practice, through the Rules and Regulations Pertaining to the Licensure of Dieticians/Nutritionists, outlines the licensing process for dieticians and nutritionists in the State. All dieticians/nutritionists in Rhode Island must be licensed to practice medical nutrition therapy.
In addition, it clearly states that only licensed individuals may practice dietetics or use the title of dietician/nutritionist or LDN.
<!- mfunc feat_school ->
The following bachelors and Master's programs offer career-focused instruction delivered by trained nutritionists with experience in the field. Find out more what each individual course of study offers through the locations below.
Sponsored School(s)
Featured Nutritionist Programs
<!- /mfunc feat_school ->
Qualifications for Licensure
Individuals who want to learn how to become a nutritionist in Rhode Island must ensure they meet the minimum requirements for licensure, which include:
Possessing a bachelor's degree or higher from a regionally accredited university or college, along with approved coursework approved by the Accreditation Council for Education in Nutrition and Dietetics (ACEND) of the American Dietetic Association (ADA); AND
Completing a Board-approved, planned experience in dietetics of at least 900 hours; the experience must be under the supervision of a registered dietician or a licensed dietician/nutritionist in Rhode Island; OR
The completion of an internship through the American Dietetic Association (ADA); AND
Completing the Registration Examination (RD) for Dieticians administered by the Commission on Dietetic Registration
The RD examination is a computer-based examination designed to assess a nutritionist's entry-level knowledge; it includes the following topics:
Food and Nutrition
Nutrition Care Process and Model – Simple and Complex Conditions
Counseling, Communication, Education, and Research
Foodservice Systems
Management
Applying for Licensure in Rhode Island as a Nutritionist
In addition to a completed, signed, and notarized Application for License as a Dietician/Nutritionist, candidates must provide the Board with the following:
A recent photograph (2×3 inches) of the head and shoulder
An application fee of $75 (made payable to the Rhode Island General Treasurer)
Evidence of the successful completion of the RD examination; must be sent to the Board directly from the Commission on Dietetic Registration
Official transcripts showing the completion of a bachelor's or master's degree in a dietetics or nutrition program
A full Bureau of Criminal Identification (BCI) check
Applying for a Temporary Permit
Individuals who have successfully complete a program in dietetics/nutrition that is approved by the American Dietetic Association Commission on Education may apply for a temporary permit, during which time they may work as a nutritionist under the supervision of a dietician/nutritionist licensed in the State of Rhode Island.
While working on a temporary permit, individuals may only use the title of "graduate dietician/nutritionist." Graduate nutritionists must successfully pass the RD examination within 90 days of receiving a temporary permit from the Department.
The completed application for licensure, along with all related documentation, must be sent to:
Rhode Island Department of Health
Board of Dietetics Practice
3 Capitol Hill
Providence, Rhode Island 02908
Applicants may contact the Board at 401-222-5888 with any questions regarding the licensure process for dieticians/nutritionists in Rhode Island.
Earning and Employment Statistics for Rhode Island Nutritionists
As of May 2021, the Bureau of Labor Statistics reported that dietitians and nutritionists in Rhode Island earned an average salary of $74,080. Those in the Providence metro area earned slightly less, at $73,110.*
Nutritionist Licensure Expiration and Renewal in Rhode Island
Dietician/nutritionist licenses in Rhode Island are valid for 2 years. The renewal fee is $170, and licensed dieticians/nutritionists must apply for renewal on September 1 of each odd-numbered year.
Licensed dieticians/nutritionist can expect to receive a renewal application from the Department before the expiration date. During the renewal period, individuals must complete a minimum of 20 continuing education credits accepted by the Commission on Dietetic Registration. It is the responsibility of the licensed dieticians/nutritionists to maintain documentation of their participation in the continuing education learning experiences.
---
Health Coaching in Rhode Island
Health coaches have played an important role in moving Rhode Island four places up to rank as the 15th-healthiest state in the nation, according to an America's Health Rankings 2014 report. Highlights of these strides include:
The level of physical activity increased by 16 percent in the last year
Preventable hospitalizations decreased by 23 percent over the last two years
Cardiovascular deaths decreased by one-third over the past two decades
Lynn Goodwin is an example of a health coach who has used her expertise to improve her clients' quality of life. Working at All That Matters, Goodwin comes from a background in yoga, Ayurvedic health, and nutrition. She works with her clients to do things like:
Simplify shopping lists and recipes
Learn how digestion can be optimized with ideal nutrient assimilation
Build a strong immune system along with a stable and calm mind
Know the difference between whole and processed foods
Explore the relationship between food, energy, stress, and mood
With these types of activities it's no wonder The Miriam Hospital in Providence found that health coaches could be key in weight loss, according to its study published in the online journal Obesity. The randomized controlled pilot lasted 24 weeks and divided 44 obese participants into two groups. 22 participants were placed in a group behavioral weight loss program with health coaches, while the other 22 participants were placed in a traditional more vigorous weight loss program. The results of the study found that the participants who had health coaches lost significant amounts of weight – at least five percent of their body weight – which was comparable to the results from the participants who were placed in more rigorous traditional weight loss programs.
While health coaches in Rhode Island have plenty of success stories, they also face plenty of challenges that take a toll on individual quality of life, workplace productivity, and government healthcare spending (Trust for America's Health, 2014):
8.7 percent of Rhode Islanders eat their recommended daily amount of vegetables
27 percent are obese
16.3 percent are current smokers of tobacco
13.2 percent of 10-17-year-olds are obese
33.8 percent of Rhode Islanders suffer from hypertension
Earning a Relevant Degree and Professional Certification
There is no universal path to becoming a health coach. Rather, those who employ health coaches are the ones who specify a preference or requirement for some type of relevant degree or certification. Earning qualifications like these helps you to be more competitive, inspire greater confidence in your clients, and often fulfills an individual employer's minimum credential requirements.
As you prepare to earn a degree or professional certification, you will study topics that include:
Holistic health and healing
Health and well being coaching
Integrative physiology
Diet and nutrition for health professionals
Exercise physiology
Group and individual coaching techniques
Women's and family health
Human biology
Health communication and promotion
Obesity and weight management
Program planning
Relevant Degree Options for Health Coaches
There are a number of colleges and universities throughout Rhode Island that offer relevant degree programs for health coaches. You can also find similar online programs offered nationally by schools that admit Rhode Island residents.
Associate's Degree Programs – Some entry-level jobs are available with a two-year degree:
Associate of Arts (AA) in social services: gerontology, mental health, substance abuse, or social work (Warwick)
Associate of Science (AS) in business (Warwick)
Associate of Science (AS) in management (Warwick)
Associate of Science (AS) in nursing (Warwick)
Associate of Applied Science (AAS) in occupational therapy (Warwick)
Associate of Science (AS) in science (Warwick)
Bachelor's Degree Programs – Bachelor's degrees represent the most common degree requirement for health coach jobs:
Bachelor of Science (BS) in health and wellness (East Greenwich)
Bachelor degree in health communication (Smithfield)
Bachelor of Science (BS) in health policy and management (Providence)
Bachelor of Science (BS) in community health and wellness (Providence)
Bachelor of Science (BS) in health education (Providence)
Bachelor of Science (BS) in culinary nutrition (Providence)
Bachelor of Science (BS) in nutrition (Kingston)
Bachelor of Science (BS) in dietetics (Kingston)
Bachelor of Science (BS) in kinesiology (Kingston)
Bachelor of Science (BS) in health studies (Kingston)
Master's Degree Programs – If you already have a degree in another major, you can apply transferrable credits towards a master's degree:
Master of Arts (MA) in holistic counseling (Newport)
Master of Public Health (MPH) (East Greenwich)
Master of Arts (MA) in holistic leadership (Newport)
Executive Master of healthcare leadership (Providence)
Master of Science (MS) in behavioral and social health sciences (Providence)
Master of Education (MEd) in health education (Providence)
Master of Science (MS) in dietetics (Kingston)
Master of Science (MS) in kinesiology (Kingston)
Earning a degree is a long term investment in your new career that you can build on. If you've already earned a degree in a different field it's possible that you can apply your old credits towards a relevant degree for health coaches. That also includes upgrading your degree.
Finding a Relevant Health Coach Certification Programs
If you don't want to invest years into earning a degree yet you can find a number of professional organizations that sponsor relevant national certifications. These are often available in an online format and can take weeks or months to complete. Each sponsoring organization sets its own requirements for certification, which usually involve completing a course of education and passing a final exam. There are many types of certification organizations with varying levels of accreditation.
Currently the American Council on Education (ACE) is the only organization that is accredited through the National Commission for Certifying Agencies (NCCA). The ACE health coach program offers three certification routes that are tailored to your professional career goals:
Health coach certification for fitness professionals
Health coach certification for health care professionals
Health coach certification for workplace wellness
You can find detailed information about these programs in the ACE Certification Candidate Handbook.
The International Coach Federation (ICF) is another leading organizations dedicated to producing a large network of qualified health coaches around the world, enforcing high standards for the profession and offering independent certification. The organization provides several different credentialing options for coaches including:
Associated Certified Coach (ACC)
Professional Certified Coach (PCC)
Master Certified Coach (MCC)
Career Paths and Job Opportunities Available to Health Coaches in Rhode Island
Health coaches usually work in one of the following circumstances:
As individuals who run their own health coaching business
For third-party wellness companies that maintain ties with corporations that offer wellness plans for their workforce
With a government agency that strives to improve public health
With a health care organization that offers wellness plans for their patients
Directly with a company or organization that offers a wellness plan for its employees
The following list shows examples of companies and organizations in Rhode Island that have been known to hire health coaches:
Blue Cross and Blue Shield of Rhode Island
Brown University
Rhode Island Hospital
General Dynamics
Kent County Memorial Hospital
United Parcel Service – UPS
Johnson and Wales University
Landmark Medical Center
Roger Williams University and Medical Center
The following job vacancy announcements represent the types of employment opportunities available to properly credentialed health coaches in Rhode Island. These job vacancy announcements are shown for illustrative purposes only and are not meant to represent job offers or provide an assurance of employment.
Health Coach/Personal Trainer with Brown University's Department of Athletics and Recreation in Providence – In this position you are responsible for conducting fitness assessments, advancing healthy lifestyle choices, acting as a fitness resource for your clients, and improving the overall health of your clients.
To be successful you must pass a criminal background check and meet these requirements:
Have a relevant certification from the ACE or another approved national organization
Have at least one year of relevant work experience
Have first aid, CPR, and AED certification
Health Coach with Lifespan in Providence – The Miriam Hospital's Weight Control and Diabetes Research Center found that health coaches may offer particular promise as a cost-effective obesity treatment strategy. As health coaches in this study, these professionals met their clients on a weekly basis to discuss their caloric intake, levels of fitness, and ways their clients could achieve their weight loss goals.
The health coaches employed in this study had these qualifications:
Training in behavioral weight loss or prior experience losing weight
Training about effective coaching strategies
Training regarding effective feedback delivery
Nancy Najarian D'Arezzo in East Greenwich – D'Arezzo is an example of a health coach who started her own business. After gaining experience at a local gym in East Greenwich she wanted to expand the services she offerd her clients, leading her to found her own business. She specializes in inspiring and motivating women to be healthy, strong, and to live an authentic life.
D'Arezzo's résumé includes the following qualifications:
Certified holistic health coach
Personal trainer
Experience with bio-individuality
Previous work experience in a gym
Local Health Coach Resources
Government agencies, initiatives, and professional organizations are another possible source where you can find additional information about working as a health coach in Rhode Island:
Government Resources and Programs
Professional, Private, and Nonprofit Organizations
*2021 US Bureau of Labor Statistics salary figures and job growth projections for dietitians and nutritionists reflect state data not school-specific information. Conditions in your area may vary. Data accessed April 2022.