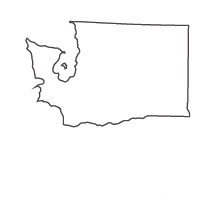 The Washington State Department of Health certifies dieticians and nutritionists; therefore, only those individuals who are certified in Washington as nutritionists can use the designation of "certified nutritionist" or CN.
Qualifications for Certification as a Nutritionist in Washington
Individuals who want to learn how to become a nutritionist in Washington may achieve nutritionist certification in one of two ways:
Possess the qualifications to become a registered dietician; OR
Receive a master's degree or doctoral degree from a college or university accredited by the Western Association of Schools and Colleges or a similar accrediting agency in one of the following subject areas:

Human nutrition
Nutrition education
Foods and nutrition
Public health nutrition
Note: There are no examination or supervised experience requirements for becoming a nutritionist when qualifying through the completion of a master's or doctoral degree.
Becoming a certified dietician in Washington requires:
Completing a bachelor's degree or higher from an accredited college or university with a major course of study in one of the following major courses of study:

Human nutrition
Foods and nutrition
Dietetics
Food systems management; AND

Completing a pre-professional experience in dietetic practice of at least 900 hours under the supervision of a certified dietician or a registered dietician that has completed an undergraduate in dietetics
Completing an examination for dieticians
<!- mfunc feat_school ->
The following bachelors and Master's programs offer career-focused instruction delivered by trained nutritionists with experience in the field. Find out more what each individual course of study offers through the locations below.
Sponsored School(s)
Featured Nutritionist Programs
<!- /mfunc feat_school ->
Application Process for Becoming a Nutritionist in Washington
In addition to completing and signing the Dietician/Nutritionist Certification Application Packet, applicants must submit an application fee of $116 and submit the following:
If qualifying for a nutritionist certificate in Washington by meeting the requirements of a dietician, applicants must provide the following to the Washington State Department of Health:
Evidence of the completion of a bachelor's degree or higher through official transcripts
Official transcripts showing the completion of 900 hours of supervised practice in the field of dietetics over the course of 36 months
Verification of a current registration status with the Commission on Dietetic Registration
If qualifying for a nutritionist certificate in Washington by completing a master's or doctoral degree in a nutrition-related subject area, applicants must provide the following to the Washington State Department of Health:
Official transcripts from a college or university accredited by the Western Association of Schools and Colleges or by a regional or national body recognized by the Council on Post-Secondary Education; transcripts must include degree and date posted, and they must be received directly from the applicant's program.
All applicants must answer a number of personal data questions, which require an appropriate explanation, and required documentation must be sent with positive answers.
The personal statement includes questions about the applicant's:
Chemical dependency/substance abuse
Disciplinary actions
Felony convictions
History of loss of license, certification or registration
Loss or limitations of privilege
Physical and mental health status
Professional liability claims history
Further, all applicants are required to complete at least 4 hours of HIV/AIDS training.
Nutritionists in Washington must renew their certification every year on or before their birthday. The cost of renewal is $86.
Job Opportunities and Salaries for Nutritionists in Washington
According to the Bureau of Labor Statistics, nutritionists in the Seattle-Tacoma-Bellevue metro area ranked sixth in the nation among metro areas for its employment of dietitians and nutritionists as of May 2021. Nutritionists in this metro area earned an average salary of $69,030 during this time.*
Nutritionists may find a number of job opportunities through some of Washington's largest hospital and nursing home systems, including:
University of Washington Medical Center
Providence Sacred Heart Medical Center and Children's Hospital
Evergreen Health Medical Center
Harborview Medical Center
Providence St. Peter Hospital
Providence Mount St. Vincent
Carline Kline Galland Home
Foss Home and Village
Martha and Mary Health Service
Royal Park Care Center
---
Becoming a Health Coach in Washington
"Obesity in this country went from 18 percent to 40 percent in 20 years – this is not genetics, this is behavior," observes the CEO of Safeway in a Wall Street Journal piece on curbing healthcare expenditures. In what couldn't be a better illustration of why health coaches are in such high demand in Washington and throughout the nation, this comment hints at several important issues affecting the state:
Washingtonians are leading increasingly unhealthy and inactive lifestyles
Healthcare expenditures are growing
These two phenomena are almost completely preventable
That's why companies like Seattle's Vera Whole Health are growing. Recognizing the need for preventative healthcare services, Vera hires health coaches to work with its contracting partners on things like healthy lifestyle management, stress reduction techniques, nutrition improvement, and exercise promotion.
Other organizations are investing directly in health coaching. A 2014 article in USA Today details how King County saved $46 million in healthcare costs for its 14,000 employees by investing $15 million in a health and wellness program for its workforce. This program encouraged county employees to work with health coaches and develop individual health action plans, smoking cessation plans, and strategies to manage diabetes.
Business leaders and those in government who are concerned about healthcare expenditures have taken particular notice of health coaches. In fact, Safeway's CEO noted in that same WSJ article that 75 percent of health care costs stem from four largely preventable conditions: obesity, cardiovascular disease, diabetes, and cancer. By employing health coaches in an effort to bolster prevention, not only are employees happier, but they also generate less healthcare expenses and take fewer sick days. Still, 2014 statistics from the Centers for Disease Control and Prevention show that government and business leaders in Washington still have plenty to be concerned about:
Over 27 percent of Washingtonians are obese
Over 30 percent have hypertension
Nearly 9 percent have been diagnosed with diabetes
In 2015 there were an estimated 38,180 new cases of cancer in our state
Over 15 percent of Washingtonians currently smoke tobacco
Even as those living in the greater Seattle area are recognized as being among the healthiest and most active of any metro area in the country, there's still work to be done in Western Washington and throughout the state. Improving the current state of things in Washington is dependent on decisions made at the individual level. Making health coaching services widely available is one critical part of the solution.
Professional Certification to Become a Health Coach in Washington
Even though there isn't currently any legally mandated credentialing requirements, not just anyone can say they are a health coach. Prospective employers and clients alike want to see solid qualifications to back up your passion for helping people live healthier more satisfying lives. This kind of career preparation comes in the form of a relevant college degree and professional certification. Not only do these provide reassurance to clients; they also help justify a higher starting salary.
Earning a degree or professional certification in health coaching means learning about a wide range of topics that can include:
Health promotion and disease prevention
Obesity and weight management
Smoking cessation methods
Program planning
Physiology and exercise science
Alternative and complimentary approaches to healthcare
Individual and group motivational/coaching techniques
Health coach and fitness ethics
Holistic health
Mindfulness techniques like meditation and yoga
Healthcare science
Diet and nutrition science
Associate's, Bachelor's, and Master's Degree Options
The following are just some examples of degree programs available online and at campus locations throughout Washington that would prepare you for a career in health coaching. An associate's degree can get your foot in the door for entry-level positions, but a bachelor's degree is the more common requirement for most health coach jobs in Washington. If you already have a degree in an unrelated field and are looking to make a career change, a master's degree or graduate certificate may be right for you.
Associate's Degrees:
Associate of Arts (AA) in Physical Education (Seattle)
Associate of Applied Science (AAS) in Health and Wellness (Des Moines)
Associate of Arts (AA) in Health Education/Wellness (Lakewood and Puyallup)
Associate in Arts and Sciences (AAS) in Nutrition (Everett, Seattle)
Bachelor's Degrees:
Bachelor of Arts (BA) in Exercise Science (Kirkland)
Bachelor of Arts/Science (BA/BS) in Health Science (Spokane)
Bachelor of Science (BS) in Exercise Science (Kirkland, Tacoma, Seattle, Ellensburg)
Bachelor of Science (BS) in Health and Fitness Education (Seattle)
Bachelor of Science (BS) in Health Psychology; Integrated Wellness (Kenmore)
Bachelor of Science (BS) in Food Science and Nutrition (Ellensburg)
Bachelor of Science (BS) in Nutrition and Exercise Physiology (Spokane)
Bachelor of Science (BS) in Human Physiology (Spokane)
Bachelor of Science (BS) in Community Health (Bellingham)
Bachelor of Science (BS) in Kinesiology (Bellingham)
Bachelor of Science (BS) in Food and Nutritional Sciences (Seattle)
Master's Degrees:
Master of Science (MS) in Nutrition and Exercise Physiology (Pullman)
Master of Science (MS) in Integrative Human Physiology (Ellensburg)
Master of Science (MS) in Athletic Training (Spokane)
Master of Science (MS) in Nutrition (Ellensburg)
Master of Science (MS) in Nutritional Sciences (Seattle)
Non-Degree Health Coach Certification Programs
Professional certifications are available through so many different organizations that it can be a bit overwhelming as you begin to consider all your options. While each sponsoring organization has its own requirements, these generally involve completing a months-long course of study and passing a final examination. Most employers will have a specific requirement for what certification they expect their health coaches to hold and often provide the time and resources for new-hires to become certified within the first months of employment. For this reason, it's often a good idea to consider employment options and secure a job based on the merits of your degree before selecting a professional certification program.
Currently the American Council on Education (ACE) is the only organization that is accredited through the National Commission for Certifying Agencies (NCCA). The ACE health coach program offers three certification routes designed for specific career paths:
Health coach certification for fitness professionals
Health coach certification for health care professionals
Health coach certification for workplace wellness
Health Coach Career Paths and Job Opportunities in Washington
The time between when you earn your health coach credentials and before you land your first job can be very exciting. This is the point you've been building up to as you completed your education and earned your qualifications. Most health coaches in Washington find employment opportunities in one of these categories:
With health and wellness companies
With companies, agencies, or organizations that hire health coaches to maintain a healthy workforce
With government agencies or healthcare and insurance companies to promote wellness in a specific population, for example, rural populations, outpatient populations, high-risk populations, etc
Independently as the owner of a health coaching business
Companies and organizations in Washington that have been known to hire health coaches include:
Boeing
King County
Vera Whole Health
Amazon
Microsoft
Providence Medical Group
Vivacity Wellness
University of Washington Medical Center
Saint Joseph Medical Center in Tacoma
The following job vacancy announcements represent the types of employment opportunities available to properly credentialed health coaches in Washington. These job vacancy announcements are shown for illustrative purposes only and are not meant to represent job offers or provide an assurance of employment.
Health Coach with Vivacity in Mountlake Terrace – To-date health coaches with Vivacity have helped their clients lose 4,000 pounds of body fat. One of Vivacity's most significant partners is Premera Blue Cross. As a health coach with Vivacity, you are responsible for working with clients like those with Premera health insurance plans to promote wellness. This means meeting one-on-one with them to develop customized plans that boost activity levels and improve nutrition, while at the same time discouraging habits like smoking and overeating.
Any of the following credentials can be beneficial when applying for this position:
Health coach or related certification
College degree that is relevant for health coaching
Prior work experience in a related field
Health Coach at Peak Motion Physical Therapy in Camas – Located just on the outskirts of Vancouver, this business has found its niche offering its clients coaching services as it relates to physical therapy. Staff health coaches help their clients reshape their lifestyles and eliminate – as much as possible – things like overeating, stress, and junk food. As a health coach at Peak Motion you advise your clients on exercise techniques, meal and food options, and healthy stress coping mechanisms.
Health coaches who currently work at Peak Motion have credentials that include:
Health coach certification
Bachelor of Science (BS) in health and human kinetics with an emphasis in exercise science
Clinical instructor certification
Independent Health Coaching Business – There are many examples of health coaches throughout Washington who have started their own business. A great example is Inspire Transformation in Spokane, started by Naomi Teeter. In a story that has been recounted in The Huffington Post, Daily Mail, Marie Claire, and Lifehack, Teeter was 145 pounds in the fourth grade and consistently weighed in at between 275-300 pounds until she was 25 years old. Today she has managed to keep 150 pounds of weight off for over six years, and that is why she's one of the most sought-after health coaches in the Pacific Northwest – if not the nation. Teeter offers her clients health coaching that incorporates an analysis of daily stressors, diet, exercise, or lack thereof. Her professional qualifications include:
Certified nutritionist
Certified wellness consultant
Certified group fitness instructor
University classes in human physiology and psychology
Additional Health Coach Resources
You can find additional health coaching resources throughout the state with these professional and governmental organizations:
Government Resources and Programs
Professional Organizations
*2021 US Bureau of Labor Statistics salary figures and job growth projections for dietitians and nutritionists reflect state data not school-specific information. Conditions in your area may vary. Data accessed April 2022.