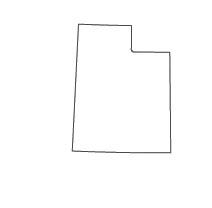 According to Utah's 2012 Statewide Health Status Report, 10.5% of the state's adult population suffered from obesity in 1989. By 2010, this percentage dramatically rose to 24%. Since obesity often triggers other serious health conditions such as coronary heart disease, type II diabetes and even stroke, it is becoming increasingly more important for health professionals, like nutritionists, to encourage the public to improve their quality of life through nutritious eating habits.
Nutritionists do not need a license or certification to practice in Utah. However, most employers will expect a certain level of education, experience and/or training to qualify for most positions. Nutrition professionals interested in using the titles of "dietitian" or "certified dietitian" must obtain a license from the Utah Division of Occupational and Professional Licensing.
Nutrition Education Degrees in Utah
Students interested in becoming a nutritionist in Utah are encouraged to earn at least a bachelor's degree in a nutrition-related major. Although nutritionists are under no legal obligation to acquire a degree, a bachelor degree-level of education is considered a professional standard. The United States Bureau of Labor Statistics reports that 40.1% of dietitians and nutritionists between the ages of 25 and 44 hold a bachelor degree while 34.9% hold a graduate, doctoral or professional degree.
Texas colleges and universities offer several excellent degree programs for students that intend to enter the field of nutrition. Some of these programs also offer specialization options in food technology management, nutrition science, dietetics, and food science. Students can expect nutrition degree curriculum to revolve around general courses in chemistry, physiology, statistics, and biology along with core courses in nutrition counseling, food analysis, public health and diet therapy.
Nutrition degree options in Texas include:
Bachelor of Science in Human Nutrition/Allied Health
Bachelor of Science in Human Nutrition/Pre-Dietetics
Bachelor of Science in Nutrition, Dietetics and Food Sciences
Bachelor of Integrated Studies in Nutrition Education
Master of Science in Nutrition and Food Science
Master of Food Safety and Quality
Doctor of Philosophy in Nutrition and Food Science
<!- mfunc feat_school ->
The following bachelors and Master's programs offer career-focused instruction delivered by trained nutritionists with experience in the field. Find out more what each individual course of study offers through the locations below.
Sponsored School(s)
Featured Nutritionist Programs
<!- /mfunc feat_school ->
Utah Nutritionist Salary and Employment
According to the Bureau of Labor Statistics, nutritionists in Utah earned an average salary of $53,200 as of May 2021. In the ten-year period leading up to 2028, the BLS projects that the number of jobs for nutritionists in Utah will increase by 24% – that's more than double the projected national growth rate for this profession through 2030.*
The top industries of employment in Utah include general medical and surgical hospitals, public administration, elementary and secondary schools, and nursing care facilities. Utah employers for nutritionists:
Intermountain Medical Center
Jordan Valley Hospital, LP
Davis Applied Technical College
Alpine Board of Education
Crestwood Care Center
Mission Health Services, Inc.
Professional Associations in Utah
Nutritionists in Utah are encouraged to facilitate career development by forging connections with national and state professional associations that cater to the nutrition community. Examples of these nutrition-based professional associations include:
Utah Association of Nutrition and Foodservice Professionals
Professionals in Nutrition for Exercise and Sport
Utah School Nutrition Association
Center for Nutrition Advocacy-Utah
National Association of Nutrition Professionals
Utah Academy of Nutrition and Dietetics
---
Health Coach in Utah
You've undoubtedly had this experience: you're waiting in the doctor's office, a physician comes in to ask you a few questions, hands you a prescription, and then leaves to meet with the next patient. This is the exact situation that an article ("Health coaching industry on the rise, offering myriad of benefits") in Saint George's The Independent presents as an example of why health coaches are needed in Utah now more than ever.
In fact, the article says that today's doctors only spend an average of seven minutes with each patient. You can start to see a pattern: sick people are spending less time with doctors, taking more prescription pills, and not making any changes in their lifestyle to avoid the next sickness that's all too often fast approaching. The result – too many unhealthy Utahans – is as disturbing as it is predictable.
The Trust for America's Health reports the following numbers:
7.1 percent of Utahans have diabetes
Less than one out of 10 Utahans eats their recommended amount of daily vegetables
More than one out of every four Utahans are obese, and more than one in 10 10-to-17-year-olds are obese
Nearly 10 percent of Utahans smoke cigarettes
Fortunately the chasm between the often impersonal healthcare industry and unhealthy living habits is being readily filled by aspiring health coaches like you. Health coaches are people who care about getting the balance between nutrition, exercise, and mental health right – for themselves and for others. According to a health coach network organizer interviewed in The Independent, today health coaching is a $700 million industry, and to think – it didn't even exist 30 years ago.
The reason health coaching is such a rapidly growing field is because the benefits it provides are obvious and vital for everyone:
Federal, state, and local government agencies appreciate health coaches because they provide services that reduce government healthcare expenditures.
Companies, schools, and public-sector employers like health coaches because they help people to be more active and productive, spending less time at home on sick leave.
Individual Utahans appreciate health coaches for the most obvious reason: our trade helps them live longer, healthier, and happier lives.
Becoming a Health Coach: Earning a Relevant Degree and Professional Certification
Health coaching does not have standardized qualification requirements even though it is quickly growing throughout Utah and the nation as a recognized profession. Prospective employers and your clients will want to know that you have some level of training, and that is why a relevant degree and national certification are typical minimum requirements for health coach positions.
You will find that health coaching encompasses a range of topics that include:
Mindfulness and relaxation techniques, such as meditation and yoga
Exercise science and physiology
Individual and group coaching methods
Motivational interviewing and coaching
Dietary theories and nutrition
Women's health and holistic health
Human biology and anatomy
Fitness and wellness counseling
Obesity and weight management
Program planning and implementing
Degree Options at the Associate's, Bachelor's, and Master's Levels for Health Coaches
Earning a degree is one of the best ways you can establish a strong foundation in these relevant fields. If you already have a degree or certification in another field from an accredited school you may be able to apply your old credits towards a credential that is pertinent for health coaching.
The following is a non-comprehensive list of campus locations in Utah with relevant programs. You can find additional degree options through schools in other states with online programs that admit Utah residents.
Associate's Degree Options
Associate of Science (AS) in Exercise Science (Orem)
Associate of Applied Science (AAS) Titness Technician (Salt Lake City)
Associate of Applied Science (AAS) in Early Childhood Education with an Emphasis on Nutrition, Foods, and Wellness (Saint George)
Associate of Applied Science (AAS) in nursing (Salt Lake City)
Bachelor's Degree Options
Bachelor of Science (BS/BA) in Exercise Science and Outdoor Recreation (Orem)
Bachelor of Science (BS) in Human Movement Science (Logan)
Bachelor of Science (BS) in Nutrition, Dietetics, and Food Sciences (Logan)
Bachelor of Science (BS) in Health Education and Promotion (Logan, Blanding, Salt Lake City, Montezuma Creek, Price, and Nephi)
Master's Degree Options
Master of Dietetics Administration (MDA) (Salt Lake City)
Master of Science (MS) in Health and Human Movement (Logan)
Master in Health Promotion (MHP) (Logan)
Master of Science (MS) in Nutrition and Food Science (Logan)
Master of Education (M.Ed) in Physical and Sport Education (Logan, Ephraim, Junction, Moab, Monument Valley, Orem, Salt Lake City, and Wendover)
Master of Food Safety and Quality (MFQS) (Logan)
Master of Fitness Promotion (MFP) (Logan)
Master of Science (MS) in Health Promotion and Education (Salt Lake City)
National Certification Programs for Health Coaches
There are only a couple of organizations that sponsor relevant professional certification programs that will stand as a strong credential in addition to your formal education. Gaining certification in a relevant field usually involves completing an organization's online curriculum and passing a final exam. This can often be completed in a matter of months:
Certification organizations also have varying levels of accreditation. Currently the American Council on Education (ACE) is the only organization that is accredited through the National Commission for Certifying Agencies (NCCA). The ACE health coach program offers three certification routes that are tailored to your professional career goals:
Health Coach Certification for Fitness Professionals
Health Coach Certification for Health Care Professionals
Health Coach Certification for Workplace Wellness
You can find detailed information about these programs in the ACE Certification Candidate Handbook.
Another leading organization offering relevant certification is the International Coach Federation (ICF). The ICF is dedicated to producing a large network of qualified health coaches around the world, and enforces high standards for the profession through its independent certification programs. It provides several different credentialing options for coaches including:
Associated Certified Coach (ACC)
Professional Certified Coach (PCC)
Master Certified Coach (MCC)
Health Coach Career Paths and Job Opportunities in Utah
As a health coach in Utah you'll be able to take advantage of the state's natural beauty and varied terrain to encourage your clients to be healthy. Typically our state's health coaches work in these types of tracks:
With healthcare organizations and government public health agencies to work with a targeted population
Directly with schools, private companies, and public-sector companies to improve the health and wellness of their workforce/student body
With health and wellness companies that hire health coaches to work with their third-party clients, such as providing corporate wellness plans
Independently as business owners who see their own clients
For example, the following Utah companies/organizations periodically use health coaches as part of company wellness plans offered to their employees or student bodies:
Intermountain Health Care
State of Utah
University of Utah
Hill Air Force Base
Utah State University
Internal Revenue Service
Delta Airlines
Brigham Young University
Wells Fargo Bank
United Parcel Service
Icon Health and Fitness
The following job vacancy announcements represent the types of employment opportunities available to properly credentialed health coaches in Utah. These job vacancy announcements are shown for illustrative purposes only and are not meant to represent job offers or provide an assurance of employment.
Health Coach with the University of Utah's Health and Wellness Center in Salt Lake City – The University of Utah maintains a health and wellness program for its staff as well as its students. As a health coach in this program you are responsible for performing duties that include biometric screenings, body composition analyses, and developing individually-tailored action plans to achieve weight loss or cessation of unhealthy habits.
The university prefers applicants who have any of the following qualifications:
College degree in a relevant field like exercise science, dietetics, or health and wellness
Relevant professional certification
Prior work experience in a related field
Health and Wellness Coach with Wellness Coaches USA in Draper – Specializing in providing on-site wellness coaches to contracting partners, this company is looking for a health coach to work with its client company in Draper. In this role you will focus on the human aspects of wellness, using persuasive motivational techniques as well as education to help individuals improve their lifestyle. As you work one-on-one with your clients your duties include developing fitness plans, demonstrating healthy stress coping mechanisms, and providing tips about healthy nutrition.
To apply for this position you need at least a bachelor's degree and two years of experience in any of the following fields:
Health promotion
Athletic training
Dietetics
Corporate wellness
Nursing
Strength and conditioning
Exercise physiology
Health Coach at Rebound Health and Performance Center in Park City – this is an example of a married couple who decided to start their own health coaching business. Scott and Haley Kelly describe their business as a whole health coaching center, with the services they offer including nutrition coaching, workshops, state-of-mind coaching, one-on-one coaching, and small group fitness classes.
These two health coaches hold a variety of credentials between the two of them:
Corrective holistic exercise kinesiology coach
Performance enhancement specialist
Biomeridian practitioner
Bachelor of Science (BS) in sports therapy
Certified positive psychology
Therapeutic massage and body work certification
Nutrition and lifestyle coach
State Resources Relevant to Health Coaches
You can find more information about health and wellness initiatives in Utah through these resources:
Government Agencies and Initiatives
Professional Organizations
*2021 US Bureau of Labor Statistics salary figures for dietitians and nutritionists. Job growth projections from the US Department of Labor-sponsored resource, Projections Central. Figures are based on state data, not school-specific information. Conditions in your area may vary. Data accessed April 2022.