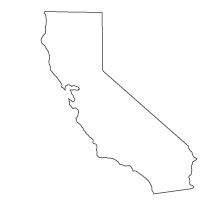 Nutritionists typically have at least a bachelor's degree, usually in food and nutrition or similar fields of study. Many nutritionists go on to obtain a master's degree, or even a PhD. Some nutritionists have backgrounds in other areas of medicine as a nurse, general practitioner, or physician's assistant. Specific fields of study for nutritionists may include weight management, diet and disease, wellness, nutrition through the lifecycle, and sports nutrition.
As new trends and developments occur regularly in the food and health industries, it is important for nutritionists to continue learning and be informed. A good way to do this is through membership of a professional association such as the California Dietetic Association or the California School Nutrition Association.
Because nutrition affects so many areas, nutritionists often specialize in a particular field of interest. For example, a nutritionist who works for a government agency may assist and teach clients about basic nutritional needs of infants and children to help them grow without nutrient deficiencies. Schools utilize the skills and knowledge of nutritionists to help plan meals that are served to students on a daily basis. Other nutritionists may specialize in helping those who struggle with certain diseases maintain a more healthy lifestyle. Their clients may suffer from diabetes, cardiovascular disease, cancer, or obesity.
Good nutrition directly impacts the healthy functioning of the human body, so it is also common for nutritionists to work in fitness centers with people who are trying to get into shape or with elite athletes. They often help clients find the best balance of nutrients that enable the optimum physical performance, whether it is for short, intense need for speed and energy or for endurance and recovery.
<!- mfunc feat_school ->
The following bachelors and Master's programs offer career-focused instruction delivered by trained nutritionists with experience in the field. Find out more what each individual course of study offers through the locations below.
Sponsored School(s)
Featured Nutritionist Programs
<!- /mfunc feat_school ->
California Certification and Licensing Requirements
A career as a nutritionist offers a variety of opportunities to work in different environments and with specific kinds of issues. In California, there is no requirement to be licensed as a nutritionist; however, the more education and experience a nutritionist has lends higher credibility and, ultimately, a thriving and exciting career.
California Nutritionist Salary and Employment Outlook
According to the Bureau of Labor Statistics, the average salary for nutritionists in California was $82,380 as of May 2021. The BLS also found the number of nutritionist jobs in the state is expected to increase by 15% in the ten-year period leading up to 2028.*
The largest percentage of nutritionists and dietitians are employed in hospitals throughout the state, such as Adventist Health Central Valley Network and Scripps medical facilities. Other employers include nursing care facilities, schools, and government agencies.
Residents of California are known to be generally health-conscious, so becoming a nutritionist in California promises to be an exciting, fulfilling, and profitable career choice.
Sample Job Descriptions
The US Bureau of Labor Statistics reports that more than 7000 nutritionists practice in the state of California. Listed below is a sample of the actual jobs for nutritionists in several different cities in California:
Nutritionist with the YMCA of Silicon Valley in San Jose – implements nutrition education for members;  provide individualized nutrition counseling and guidance focusing on weight management, disease prevention, training enhancement  and health promotion.
Public Health Nutritionist in San Luis Obispo – coordinates nutritional and breastfeeding services for various public health care programs.
---
Become a Health Coach in California
So you're interested in becoming a health coach in California, but wondering if the land that's always inventing new health crazes might just be health-coached out?
Not to worry. While independent health coaches have long held a place in California's fitness landscape, thanks to the Affordable Care Act businesses and government agencies now see health coaches as key to maintaining economic stability and overall health in the state.
What changed? We as a society started to see the connection between fewer visits to the doctor's office and actual changes in lifestyle.
According to the California Department of Public Health's (CDPH) Wellness Plan Report, California is actually facing some serious health issues.
Preventable Chronic Disease Draining California Resources
80% of California's health care expenditure goes towards people with chronic conditions
Most of these chronic illnesses are preventable
The CDPH estimates that $10 invested in prevention care per resident would result in a return of $4.80 for every dollar spent within 5 years
For a state known to be obsessed with fresh food, clean diets, and experiments with various theories on healthy living, these numbers should disturb us.
It's not just budgets that the CDPH is worried about either. This has literally become an issue of life or death.
Californians Dying to Get Better
38% of Californians suffer from at least one chronic disease
80% of deaths are caused by chronic disease related illnesses and injuries
All but 1 of the 14 top causes of death in California are directly related to chronic illnesses
You Are Part of the Solution?
In response to these statistics, the past few years have seen public and private sector organizations from the Alameda County Public Health Department to Cisco Systems to the University of California begin implementing employee and resident wellness programs to curb rising costs. Why is that important to you? Because many of these programs make health coaching a key element.
In this season a more personal, one-on-one approach to wellness is being embraced, and you as a health coach have the opportunity to help alter the landscape of California's healthcare system.
California Health Coach Requirements: Degrees and Professional Certification
Currently, there is no state or national licensing body for health coaches. It's likely that ten years ago you didn't even know what a health coach was, although it's true that they existed.
The recent growth of the field resulted in a surge of new organizations designed to train and certify health coaches, but there is a lack in standardized requirements.
As you plan your path towards a career in health coaching, a significant factor to consider is that certified health coaches bring in an annual income that is an average of 40% higher than non-certified coaches, based on numbers from indeed.com, a job vacancy aggregation site. Higher levels of formal education also correlate with higher pay in this arena.
Why? Because your clients need to know that you really understand how to help them get well. They aren't paying you to share some information you learned during a few weeks of Internet research; your guidance has the potential to change the course of their health and lengthen their very lives.
On your journey towards becoming a health coach in California you'll have the opportunity to study a number of concepts that could include:
Fundamentals of Human Nutrition
Integrative Wellness Coaching
Sports Nutrition
Integrative Nutrition
Motivational Strategies
Stress Management and Movement
Contemporary Health Issues
Community Health Education
Physical Activity for Health
Therapeutic Cooking
Nutritional Supplementation
Food In Disease Prevention Management
Health in a Diverse Society
Medicinal Plants and Herbs
Associate, Bachelor's and Master's Degree Options in California
Undergraduate degrees that will prepare you for a career in health coaching include:
Kinesiology (Health And Wellness Concentration)
Nursing (RN, Nurse Educator, Nurse Practitioner)
Dietetics
Nutrition Science
Health Education
Health Science
Exercise & Sports Studies (Health & Wellness Certificate Addition)
Community Health Worker
Health and Wellness
If you already have an undergraduate degree and want to change your focus to health and nutrition, or if you want to deepen your studies, a number of graduate programs are available in California to facilitate this:
Master of Health Education
Master of Public Health Nutrition
Master of Science – Nutrition for Wellness
Master of Science in Nursing – Public Health
Certificate in Holistic Health
Non-Degree Health Coach Certification Programs
Not all employers require a 4-year or graduate level degree in order to work as a health coach. There are a number of certification organizations that work with health and/or fitness coaches.
Certification is often most respected when coupled with a degree or some level of formal education in a health-related field.
The certification process often involves online courses followed by an exam to test for depth of understanding in the field.
American Council on Exercise (ACE) – ACE certification is the only organization that offers a Health Coach Certification program accredited by the National Commission for Certifying Agencies (NCCA). Three options are available to suit your specific career goals:
Health Coach for Fitness Professionals
Health Coach for Health Care Providers
Health Coach for Workplace Wellness
The ACE Certification Candidate Handbook provides thorough details concerning the certification examination and maintenance process.
Other Tracks to Becoming a Health Coach in California
As stated previously, there are no official requirements that need to be met in order to be a health coach in California. As such, some find their way to this career through the following methods:
Fitness or Life Coaches who take related continuing education courses.
Using your own experience of overcoming health challenges to help others.
Taking auditing classes and reading relevant materials.
Career Paths and Job Opportunities Available to Health Coaches in California
The San Diego Union-Tribune recently reported that more and more California businesses are incorporating Workplace Wellness Plans with hopes of reducing overall expenditures. Some businesses, like the Carlsbad-based Life Technologies, offer reduced deductibles to employees who actively participate in their wellness initiatives, which regularly include health coaching.
As a health coach, you may prefer to work in a corporate or state environment, connected with other team members on a daily basis, or you may prefer the flexibility of life as an independent health coach.
Some health coaches work part time as consultants for large companies and also do private consulting on the side.
While coaches working for corporate and state agencies usually work a standard 9-5 job, independent health coaches are more likely to meet with clients on evenings and weekends.
If you do decide to strike out on your own, there are some important steps you'll need to take before setting up your website and promotional materials.
You should also take time to explore the legal aspects of health coaching.
Companies in California known to hire health coaches include:
Cisco Systems Inc.
Life Technologies (Carlsbad)
University of California – San Francisco
Qualcomm
Cigna
California Schools VEBA
Orange County Government
Cenegenics Corporate Health
Humana
Grand Rounds
CalOptima
Nant Health
North East Medical Services
Blue Shield of California
Magellan Health Services
California Pacific Medical Center
YMCA of Silicon Valley
So what exactly does it look like to work as a health coach in a corporate or state setting?
Following is a list of job opportunities which represent the types of employment opportunities available to health coaches in California. These are shown for illustrative purposes only and do not represent job offers or provide an assurance of employment. Some descriptions are condensed or are only portions of longer postings.
Health Coach, Crossover Health, Menlo Park – Coaches help members achieve healthy lifestyle changes, align behaviors with their personal wellness goals, and design a realistic action plan in support of a healthier lifestyle. This will take place as part of an integrated, comprehensive primary care model at the client locations. This will be a work-site wellness job.
Requirements include a Bachelor's degree in a relevant health field, with a Master's degree in Dietetics strongly preferred; a Health Coaching Certificate from a recognized credentialing organization, 3-5 years of experience; and knowledge in current evidence-based methods of health coaching.
Health Coach, Axis Point Health, Santa Clara – Work closely with our Care Management members to promote habits that improve quality of life and attainment of health goals; support coordination of care; present health education in a culturally appropriate format, encourage adoption of habits that are conductive to improved management of chronic conditions; develop an individualized plans for members.
Job qualifications include a current Health Coach Certification from an accredited professional health coach training program, Bachelor's degree, 2 year's experience, strong communication skills and willingness to travel.
Health Coach, Ginger.io, San Francisco – You will help people with depression and anxiety learn how to live healthier lives. Communicating regularly with your clients via chat or phone, your job is to guide and support them in their journey of proactive self-care by helping them create and stick to a personalized care plan. In addition, you are their primary interface to our app, where you'll help them find appropriate CBT-based exercises and coping strategies. You'll discern when it's appropriate to refer clients to other resources, such as licensed therapists or medical professionals.
Requirements include demonstrated success in using key coaching methods, 2-5 years experience in a health or human services field, and ability to communicate via chat and phone. Preference will be given to applicants with a Bachelor's degree or higher in a health or human services related field as well as extensive experience.
Wellness Coach, YMCA, Cupertino – Duties include: Conducting wellness sessions for new and existing members, creating a plan for skills practice for the member, teaching members to use machines, engaging members in conversations regarding their fitness goals and how the YMCA can aid in their achievement.
Requirements include an Associate's or higher degree from an accredited university with a focus of study in physical education, exercise science, or related fields; one year experience; certification by NASM, CSM, ACE or other accredited organization recognized by the YMCA is preferred.
State Resources for Health Coaches in California
California State Health Department Information and Wellness Initiatives
The California Department of Public Health
Local Health Departments in California
Office of Indian Health Service for California
California Take Action Worksite Employee Wellness Program
California Fit Business Kit Resources
California Wellness Plan
The Nutrition Education and Obesity Prevention Branch
California Diabetes and Pregnancy Program
Economic Burden of Chronic Disease in California
Professional Organizations and Certifying Bodies
Because Health Coaching is a new and developing field, there are currently few California-based professional organizations serving health coaches. As a health coach, you will likely find yourself deeply connected with the world of public health and may find related resources helpful.
National Consortium for Credentialing Health and Wellness Coaches (IAHC)
Southern California Public Health Association
California Public Health Association – North
Additional Helpful Links
State Laws Regarding Practicing Nutrition
Law and The Health Coach
*2021 US Bureau of Labor Statistics salary figures for dietitians and nutritionists. Job growth projections from the US Department of Labor-sponsored resource, Projections Central. Figures are based on state data, not school-specific information. Conditions in your area may vary. Data accessed April 2022.