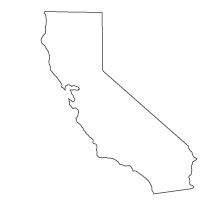 Follow the step by step process or choose what situation that best describes you:
Nutrition Jobs Information in California
According to the Commission on Dietetic Registration, there were 11,324 Registered Dietitians (RDs) and Registered Dietitian Nutritionists (RDNs) in California as of April 2022. The Bureau of Labor Statistics (BLS) reported that dietitians and nutritionists in California earned an average salary of $82,380 as of May 2021, ranking the state first in the nation in terms of average pay for dietitians and nutritionists. Early career professionals earned about $64,250, while those with extensive experience earned about $116,690 during this time.*
As of May 2021, California was also home to the top-ten metro areas for average pay of dietitians and nutritionists:
San Jose (also includes Sunnyvale and Santa Clara), CA: $103,240
San Francisco (also includes Oakland and Hayward), CA: $97,490
Vallejo (also includes Fairfield), CA: $97,270
Santa Rosa, CA: $87,950
Santa Cruz (also includes Watsonville), CA: $86,110
Napa, CA: $85,520
Modesto, CA: $84,750
Stockton-Lodi, CA: $84,260
Use the following outline to become a registered dietitian in California.
California Registered Dietitian Education
Under California code, dietitians must be registered if they want to practice in the state.  This includes fulfilling educational and experiential requirements of the Commission on Dietetic Registration (CDR). The CDR mandates that all Registered Dietitians in California complete education that is accredited by the Accreditation Council for Education in Nutrition and Dietetics (ACEND).
California ACEND-Accredited Programs Leading to Registered Dietitian (RD) Licensure
The educational tracks to become a Registered Dietitian in California are as follows:
Coordinated Programs in Dietetics (CP)- these programs combine educational coursework with experiential learning to fulfill the requirements of registration as a dietitian in California: 
Didactic Programs in Dietetics (DPD) – these programs result in an undergraduate or graduate degree, which must be followed by a separate experiential learning program:
<!- mfunc feat_school ->
The following bachelors and Master's programs offer career-focused instruction delivered by trained nutritionists with experience in the field. Find out more what each individual course of study offers through the locations below.
Sponsored School(s)
Featured Nutritionist Programs
<!- /mfunc feat_school ->
Complete a Dietetic Internship (DI) in California
After completing your coursework to become a Registered Dietitian in California, you must complete a Dietetic Internship (DI), in which you will gain valuable experience in the field of dietetics and nutrition. This is usually 1200 hours long and ranges from eight months to two years in duration.
Commission on Dietetic Registration (CDR) Exam
The Commission on Dietetic Registration (CDR) requires you to next pass the Registered Dietitian exam. You will receive an email from CDR when you have completed Steps 1 and 2 above and are therefore eligible to take the exam. You have one year from your date of eligibility status to schedule and take the exam.
Review for the exam via the Academy of Nutrition and Dietetics eatrightPREP for the RDN Exam Site. It is also helpful to read the Registration Examination for Dietitians Handbook for Candidates to better understand the process of applying for and taking the exam. You will register and pay online through CDR. Once your $200 exam payment is received, you will be sent an email from Pearson VUE, the test centers that host the exam. You must at this time schedule the date and place of your exam. In California, exam centers include:
Ahambra – 1000 South Fremont Ave, A7 Building, Suite 300
Anaheim – 2125 E. Katella Ave, Suite 200
Culver City – 300 Corporate Pointe, Suite 200, Culver Poiinte
Daly City – 2001 Junipero Serra Blvd., Suite 530
Fairfield – 4820 Business Center Drive, Suite 150
Fresno – 7555 N. Palm Ave, Suite 205
Gardena – 1515 West 190th St., Suite 405, South Bay Centre
Lake Forest – 23792 Rockfield Blvd, Suite 200
Milpitas – 1551 McCarthy Blvd, Suite 108
Oakland – 1000 Broadway, Suite 470, Transpacific Center
Ontario – 3401 Centrelake Drive, Suite 675, Centrelake Plaza
Pasadena—70 S. Lake Ave, Suite 840, Union Bank Bldg.
Redding – 2190 Larkspur Lane, Suite 400
Redlands – 1690 Barton Rd, Suite 102
Roseville – 3010 Lava Ridge Court, Suite 170
Sacramento – 8950 Cal Center Drive, Suite 215, Building #1
Sacramento – 2295 Gateway Oaks Drive, Suite 150
San Diego – 11770 Bernardo Plaza Court, Suite 463, Sunroad Financial Plaza
San Diego – 9150 Chesapeake Drive, Suite 100, Kearny Villa Commerce Center
San Diego – 3838 Camino Del Rio N, Suite 205
San Dimas – 140 Via Verde, Suite 110
San Francisco – 201 Filbert St., Suite 200
San Marcos – 570 Rancheros Drive, Suite 110
San Mateo – 1825 South Grant St., Suite 705
Santa Maria – 1010 South Broadway, Suite F, Gill Office Bldg.
Visalia – 5300 West Tulare Ave, Suite 108, Cigna Bldg.
Westlake Village (Los Angeles) – 875 South Westlake Blvd., Suite 106, Westlake Corporate Ctr.
Questions on the CDR exam are multiple choice and based on Food and Nutrition Sciences, Nutrition Care for Individuals and Groups, Management of Food and Nutrition Programs and Services, and Foodservice Systems. You must answer 125 questions in order for the test to be scored. A scaled score of 25 or more passes the test. If you do not pass, you may retake the exam no sooner than 45 days after the exam date. Contact CDR via their website for more information.
California CDR Registration and Certifications
Maintaining your CDR Registration as a Registered Dietitian in California
Every five years your registration through the Commission on Dietetic Registration (CDR) will come up for renewal. You must complete 75 CPEUs (continuing professional education units) during every five-year period. The CDR's PDP Guide  can help you to choose the best CPE activities for you. One course every five years must be in ethics.
Use Specialty Certification to Satisfy CPE Requirements
If you become certified in certain dietetic specialties, you may fulfill all 75 of your CPEU requirements for a five-year period. For many of these certifications, recertifying in the same specialty can fulfill the CPEUs for the next five-year period. Certifications include:
Certified Specialist in Oncology Nutrition (CDR)
Certified Specialist in Obesity and Weight Management (CDR)
Certified Specialist in Sports Dietetics (CDR)
Certified Specialist in Gerontological Nutrition (CDR)
Certified Specialist in Pediatric Nutrition (CDR)
Certified Specialist in Renal Nutrition (CDR)
Certified Diabetes Educator (National Certification Board for Diabetes Educators – NCBDE)
Certified Lactation Counselor (Academy of Lactation Policy and Practice)
Certified Nutrition Support Clinician (National Board of Nutrition Support Certification – NBNSC)
International Board Certified Lactation Consultant (International Board of Certified Lactation Educators – IBCLE)
Become a Dietetic Technician, Registered instead?
Some California students may wish to enter the field of dietetics but not jump into the education and experience necessary to become a registered dietitian. The CDR offers another certification, Dietetic Technician, Registered (DTR). This certification requires an associate degree and 450 hours of clinical experience. It could be a good option for students who want to test the waters of the dietary field before becoming a full Registered Dietitian.  In California, ACEND-accredited DTR Programs include:
These programs usually combine the internship and coursework necessary to sit for the DTR exam. Once you have completed these requirements, you are ready to take the CDR Dietetic Technician, Registered Exam. Review the CDR's Dietetic Technician Registered Exam guide for information on studying for the exam. Pearson VUE Exam Centers listed in Step 3 are the same locations used for the DTR exam. Questions on the computerized exam are multiple-choice, and the length of the exam varies. Concepts tested include Nutrition Science and Care for Individuals and Groups, Food Science and Food Service, and Management of Food and Nutrition Services.
View how to become a nutritionist in California here.
*2021 US Bureau of Labor Statistics salary figures and job growth projections for dietitians and nutritionists reflect state data not school-specific information. Conditions in your area may vary. Salary statistics representing entry-level/early career = 25th percentile; senior-level/highly experienced = 90th percentile. Data accessed April 2022.