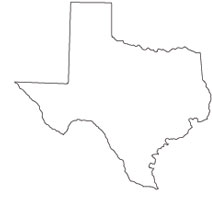 Becoming a Nutritionist in Texas
In 2011, the Texas Department of State Health Services determined that 32.2% of adults and 15.6% of youths in Texas suffered from obesity. Residents with obesity also become candidates for heart disease, type II diabetes, cancer, and even premature death. Nutritionists in South Carolina are continuing to prevent the frequency of obesity among state residents by helping them develop daily routines centered on nutritious diets and active lifestyles.
According to current state law, the nutritionist profession is not regulated in Texas. Therefore, nutritionists are not obligated to fulfill any licensure, certification, education, experience, or training requirements in order to practice. Unlike nutritionists, dietitians in Texas must be licensed. As a result, nutritionists are excluded from using the titles of "licensed dietitian" and "provisional licensed dietitian" unless they obtain a dietitian license from the Texas State Board of Examiners of Dietitians.
Education and Degrees for Nutritionists in Texas
Even though nutritionists are not legally compelled to have post-secondary education to work in Texas, most employers require nutritionists to have at least a bachelor's degree to qualify for hire. According to the United States Bureau of Labor Statistics, approximately 40% of dietitians and nutritionists between the ages of 25 and 44 hold a bachelor's degree while roughly 35% hold a master's, doctoral or professional degree.
There are over a dozen accredited institutions of higher learning that offer nutrition-related degree programs in Texas. Some programs may offer concentrations in areas such as dietetics, exercise science, community, food science, foods and nutrition, and nutritional sciences. Students that participate in nutrition degree programs will be instructed in subjects like metabolism, nutrition education, consumer sciences, food delivery systems, and medical nutrition therapy.
Examples of bachelor degree programs in nutrition offered in Texas include:
Bachelor of Science in in Human Nutrition and Foods
Bachelor of Science in Nutrition Sciences
Bachelor of Science in Nutrition, Dietetics, and Hospitality Administration
Bachelor of Science in Food Science and Technology
Bachelor of Science in Food Science and Nutrition
Bachelor of Science in Nutrition
<!- mfunc feat_school ->
The following bachelors and Master's programs offer career-focused instruction delivered by trained nutritionists with experience in the field. Find out more what each individual course of study offers through the locations below.
Sponsored School(s)
Featured Nutritionist Programs
<!- /mfunc feat_school -> <!- mfunc search_btn -> <!- /mfunc search_btn ->
Employment and Texas Nutritionists Salary
According to the Bureau of Labor Statistics, the average salary for nutritionists in Texas as of May 2021 was $64,560. The BLS projects that in the ten-year period leading up to 2028, the number of jobs for nutritionists in the state will rise by 15%. During this ten-year period, the state should see about 440 annual job openings for nutritionists due to a blend of new job growth, retirements, and natural job turnover.*
Top places of employment for nutritionists include nursing care facilities, general and surgical hospitals, outpatient care centers, colleges and universities, and offices of physicians. Local employers may include:
Guardian Healthcare Providers
The Watershed Texas
Nestle Nutrition
Department of Health and Human Services
Hamilton Healthcare System
Outreach Health Services
Professional Nutritionist Associations in Texas
Texas Association of Nutrition and Foodservice Professionals
American Society for Nutrition
Texas Academy of Nutrition and Dietetics
Center for Nutrition Advocacy-Texas
Corpus Christi Academy of Nutrition and Dietetics
American Nutrition Association
---
Health Coach in Texas
As Texans we know that living in a state where everything is bigger has its ups and downs. We're the biggest state in the contiguous US, the Cowboys won the Superbowl five times and are the most valuable team in the world, our trucks are bigger, and unfortunately so are our waistlines. According to the Centers for Disease Control and Prevention, in 2014 nearly 32 percent of Texans were obese. Statistics from one-year earlier show that more than 19 percent of young people in the state aged 10 -17 met the unenvied criteria for obesity. But there's good news: Health coaches are here to help.
Health coaches are quickly filling a gap that exists between modern medicine – pills and surgical interventions – and a preventative holistic approach that involves a multidisciplinary understanding of the link between a healthy lifestyle and a healthy mind and body. It's not just yoga buffs and locavores who are realizing this. Multinational corporations are increasingly turning to health coaches to improve the longevity and productivity of their workforces. And so is the government, with an interest in reducing and preventing healthcare expenditures.
To find an example of this you need look no further than the Health Promotion and Chronic Disease Prevention Section of the Texas Department of State Health Services (DSHS). After extensive research and analysis, the DSHS has identified five key ways to improve the health of Texans:
Preventing chronic conditions like heart disease, stroke, and kidney disease that generate billions of dollars in costs from healthcare expenses and decreased productivity
Specifically tackling and preventing diabetes
Improving workplace wellness and safety
Preventing tobacco use
Collecting, analyzing, interpreting, and responding to statistics and health data
One of the most important common denominators for these five strategies is the health coaching profession. Just ask Doctor Vik Rajan, a health coach based out of Houston. He provides his patients with a holistic approach to health care, offering services that improve his clients' diet, levels of exercise, and chronic disease management (and even better – prevention). Dr. Rajan provides his services to individual clients as well as corporate contractors, and can be seen as a shining example of the health coaches who are improving the lives of Texans statewide. And just like Dr. Rajan, you are also well poised to take advantage of the growing demand for health coaches in Texas.
Becoming a Health Coach in Texas: Choosing the Right Degree and Professional Health Coach Certification
Even though there aren't any national or statewide requirements for becoming a health coach, your employers and clients will expect you to be knowledgeable, experienced and to have the degree and certification to prove it. The beauty is that you are free to choose from a wide variety of focus areas for your education and professional certification, from exercise science and kinesiology to nutrition and dietetics.
Health coaching is a multi-disciplinary field that combines elements from biology, nutrition, physiology, mental health, and more. As you work towards building your portfolio of credentials you could find yourself studying topics that include:
Alternative and complimentary approaches to healthcare
Yoga, tai chi, pilates, and other of mind-body relaxation techniques
Holistic health
Coaching methods for groups and individuals
Food, culture, community, and health
Nutrition and diet
Exercise science and physiology
Wellness counseling
Motivational interviewing and health communication
Obesity and weight management
Program planning and implementation
Degree Options for Health Coaches – Associate's, Bachelor's, and Master's Degrees
Texas is home to a large number of choices of relevant degree programs at every level. In addition to campus-based education you can also find related degrees offered online. If you have already earned an undergraduate degree you may be able to apply these credits towards a program that is relevant to a career in health coaching.
The following lists are not comprehensive and represent only a sampling of the relevant degree programs offered by schools in Texas:
Associate's Degrees – Appropriate for some entry-level health coach jobs.
Associate of Arts (AA) in Kinesiology, Health and Wellness (McAllen)
Associate of Science (AS) in Kinesiology (Corsicana, Austin, and Killeen)
Associate of Arts (AA) in Sports and Human Performance (Alvin)
Associate of Applied Science (AAS) in Personal Fitness Training (Austin)
You can also find degree programs in the culinary arts, business, biology, health, and nursing at two-year colleges in virtually any large or medium-sized city in Texas.
Bachelor's Degrees – The most common requirement for most health coach jobs.
Bachelor of Science (BS) in Nutrition-Wellness (Denton and Houston)
Bachelor of Exercise and Sports Science (BESS) with a concentration in Health and Wellness Promotion for Clinical Populations (San Marcos)
Bachelor of Exercise and Sports Science (BESS) with a Major in Health and Wellness Promotion (San Marcos)
Bachelor of Exercise and Sports Science (BESS) with a major in Health and Fitness Management (San Marcos)
Bachelor of Health and Wellness Promotion (BHWP) (San Marcos)
Bachelor of Science (BS) in Nutritional Sciences (Lubbock)
Bachelor of Science (BS) in Dietetics (Lubbock)
Bachelor of Science (BS) in Health Promotion (Denton)
Bachelor of Science / Arts (BS/BA) in Kinesiology (Denton, Beaumont, Houston, Arlington)
Bachelor of Science (BS) in Kinesiology and Health (Austin)
Bachelor of Science (BS) in Wellness Promotion (Huntsville)
Bachelor of Science (BS) in Exercise Science and Fitness Management (Beaumont)
Bachelor of Science (BS) in Human Performance (Houston)
Bachelor of Science (BS) in Health Fitness (Huntsville)
Bachelor of Science (BS) in Exercise Science, Fitness/Wellness track (Arlington)
You can also find bachelor's degree programs in human biology, nursing, physical education, and health at colleges and universities in virtually any large or medium-sized city in Texas.
Master's Degrees – The ideal choice for those with a bachelor's degree in another area looking to make a career change.
Master of Science (MS) in Kinesiology  (Beaumont, Denton)
Master of Science (MS) in Health and Human Performance (Houston)
Master of Science (MS) in Exercise Science (Arlington and Austin)
Master of Education (M.Ed) in Exercise Science (Austin, College Station, and San Marcos)
Master of Science (MS) in Athletic Training (San Marcos and Arlington)
Master of Science (MS) in kinesiology with an emphasis in exercise physiology (College Station)
Master of Science (MS) in Clinical Nutrition (Dallas)
You can find master's degree programs in public health, health, physical education, and nursing at most large to medium-sized graduate colleges and universities throughout the state.
Non-Degree Professional Health Coach Certification Programs
Professional certification is also usually at least a preferred – if not required – credential that employers and clients expect. Professional certifications are sponsored by different national organizations, and can be completed in a matter of weeks or months. These are a good option if you want to explore the health coach field without committing to a full college degree or build your portfolio of credentials by earning certification in addition to your degree. Each national organization determines its own admission and certification requirements, which usually include completing a series of online courses and passing a final exam.
There are many types of certification organizations with varying levels of accreditation. At the time of this writing the American Council on Education (ACE) is the only organization that is accredited through the National Commission for Certifying Agencies (NCCA). The ACE health coach program offers three certification routes that are tailored to your professional career goals:
Health Coach Certification for Fitness Professionals
Health Coach Certification for Health Care Professionals
Health Coach Certification for Workplace Wellness
You can find detailed information about these programs in the ACE Certification Candidate Handbook.
Career Paths and Job Opportunities Available to Health Coaches in Texas
You can pursue your career as a health coach along several paths:
With companies, schools, and government agencies that hire health coaches directly to help improve the well being of their staff
With health coach companies that contract with third parties to provide health coach services
With government and healthcare programs to provide health coaching for select population groups like outpatients or economically disadvantaged
As an independent health coach business owner
The following companies in Texas are just some of those that are known to hire health coaches for their workforce wellness programs:
Exxon Mobile Corporation
Phillips 66
Valero Energy Group
Gulf States Toyota
Sysco Corporation
Halliburton
American Airlines
Kimberly-Clark
Southwest Airlines
Whole Foods Market
Tenet Healthcare Corporation
Dell
The following job vacancy announcements represent the types of employment opportunities available to properly credentialed health coaches in Texas. These job vacancy announcements are shown for illustrative purposes only and are not meant to represent job offers or provide an assurance of employment.
Health Coach with American Specialty Health in Southlake – This is an example of a position with a company that hires health coaches to place with its corporate contracting clients. ASH offers a range of fitness, exercise, specialty population health management, and general population health management options. Your primary duty is to create and maintain an environment that is supportive and encourages behavior change towards more healthy lifestyles for your clients. ASH is looking for candidates with these qualifications:
Bachelor's degree in a health related field like nutrition, exercise science, health education, or psychology – required
Job related certifications, such as mind/body, health education, coaching, nutrition, or exercise certification preferred
Coaching experience preferred
Health Coach Associate with Aetna in Sugar Land – An example of a position with a healthcare organization, your main duty in this position is to assist in the planning, implementation, and evaluation of your clients as they work with you to obtain or maintain optimal health. This includes using motivational techniques, coaching, and relevant information to help engage your clients.
You must have at least three years of experience working in a clinical setting that includes at least one year with nursing/disease management and one year of nursing/medical/surgical care. Aetna desires that you possess these qualifications:
Associate's degree or equivalent experience
Licensed practical nurse (LPN)
Licensed vocational nurse (LVN)
Health Coach with The Lyons' Share in Dallas – Based out of her office in Dallas, this is an example of an independent business started by health coach Megan Lyons. She offers one-on-one health coaching sessions that focus on improving exercise and nutrition, food intolerance testing, corporate wellness packages, healthy kitchen clean-outs, as well as a subscription-based membership for access to the latest information about health and wellness. Professionally, Lyons touts these credentials:
Certificate of health coaching/holistic nutrition
Certified group fitness instructor
Master of Business Administration (MBA)
Bachelors degree in economics
Years of work experience as a management/strategy consultant
Pursuing a master's in holistic nutrition
Additional State Resources for Health Coaches in Texas
Browse through the following resources to find additional relevant information about opportunities and strategies for becoming a health coach in Texas:
Government Programs and Initiatives
Professional Organizations and Associations
*2021 US Bureau of Labor Statistics salary figures for dietitians and nutritionists. Job growth projections from the US Department of Labor-sponsored resource, Projections Central. Figures are based on state data, not school-specific information. Conditions in your area may vary. Data accessed April 2022.