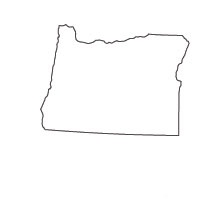 The Oregon Public Health Division's 2012 State Health Profile Report exposed obesity and overweight conditions as contributing factors in to the premature deaths of approximately 1,500 Oregonians each year, making it the second largest cause of preventable death in the state. The report suggested that a lack of fruit and vegetables in daily diets might attribute to statewide obesity.
To eradicate the occurrence of preventable conditions like obesity, many people turn to nutritionists for advice on creating healthy, balanced lifestyles. Unlike some states, Oregon does not require nutritionists to adhere to licensing or any other regulatory restrictions. However, all nutritionists that intend to become dieticians or use the title of "licensed dietician" must become licensed to legally practice here.
Education Degrees for Nutritionists in Oregon
Students that are interested in becoming a nutritionist in Oregon should begin building a solid career by earning a bachelor's degree in a nutrition-related major. Since there are no regulations governing this profession, most clients and colleagues will gauge a nutritionist's expertise based on their educational background. Fortunately, Oregon is home to state universities that offer degree programs for aspiring nutritionists. These programs typically instruct in career applicable subjects such as biostatistics, medical ethics, physiology, and human nutrition.
Nutritionist Degree options in Oregon include:
Bachelor of Science in Nutrition and Health Sciences
Bachelor of Science in Nutrition and Foodservice Systems
Master of Science in Nutrition
Master of Science in Clinical Nutrition
Ph.D. in Nutrition
<!- mfunc feat_school ->
The following bachelors and Master's programs offer career-focused instruction delivered by trained nutritionists with experience in the field. Find out more what each individual course of study offers through the locations below.
Sponsored School(s)
Featured Nutritionist Programs
<!- /mfunc feat_school ->
Employment and Nutritionist Salaries in Oregon
According to the Bureau of Labor Statistics, the average salary for nutritionists in Oregon was $73,120. In the ten-year period leading up to 2028, the BLS projects that the number of jobs for nutritionists in the state will increase by 14%. During this ten-year period, Oregon should see about 70 annual job openings for nutritionists due to a blend of new job growth, retirements, and natural job turnover.*
Local Employers for Nutritionists
Although literally hundreds of industries now hire nutritionists in Oregon, currently the top industry employer in the state is the health care and social assistance industry. Institutes that fall under this category include offices of physicians, outpatient care centers, general medical and surgical hospitals, and nursing care facilities. These local employers that have recently advertised jobs seeking dieticians and nutritionists in Oregon:
Saint Alphonsus Health System
Renner Medical Staffing
Prestige Care, Inc.
Kaiser Permanente
Fresenius Medical Care
Gentiva Health Services, Inc.
Portland Community College
Nutritionists looking for job placement assistance or occupational support services are encouraged to join a professional association that caters to nutritionists and dieticians. These organizations are specifically designed to promote career excellence by providing members with opportunities in education, training, certification, employment, professional networking, and industry event participation. Professional associations open to nutritionists in Oregon include:
National Association of Nutrition Professionals
Center for Nutrition Advocacy-Oregon
American Society for Nutrition
Oregon Dietetic Association
Society for Nutrition Education and Behavior
American Nutrition Association
---
Health Coach in Oregon
Oregon is nearly tied for first place as being the state with the highest percentage of residents who get daily exercise, according to the non-profit Trust for America's Health (Colorado was 0.1 percentage points ahead in 2014). The state worked hard to achieve the lowest obesity rate for 10-to-17-year-olds in the nation– just 9.9% in 2011. However the fact that nearly 10 percent of high school students in the state are obese highlights the fact that our state has plenty of room for improvement.
Oregon Healthiest State Initiative
According to the Saif Corporation, Oregon's not-for-profit state-chartered workers' compensation insurance company, the state ranks 25th in the US when measured by these well-being domains: emotional health, work environment, healthy behavior habits, and physical health. These domains are exactly what health coaches specialize in. That is why Oregon's health coaches will play an integral role in achieving the goals of the Oregon Healthiest State Initiative.
Originally conceived in 2013, by 2015 the initiative had over 70 participating organizations. The Healthiest State Initiative has identified six priority issues that need to be addressed to achieve the goal of being ranked first in the nation for having the highest overall level of well being in the nation by the year 2020:
Obesity
Tobacco use
Emotional and mental health
Early interventions
Substance misuse
Oral health
These priority issues are a health coach's forte, and highlight why health coaches are in high demand in this state. There are broad sectors of Oregon that demand the services of health coaches. Private individuals want to live long, happy, healthy lives, while state government and business value health coaches for reducing medical expenses and keeping the workforce strong.
Oregon Healthiest State Initiative partner organizations include diverse stakeholders that include major corporate employers, non-profit organizations and more:
Cambria Health Foundation
Nike
Oregon Health and Science University
PacificSource Foundation for Health Improvement
New Seasons Market
Able Farms
American Heart Association
Bicycle Transportation Alliance
Oregon Business Council
Oregon Public Health Institute
Relevant Degrees and Professional Certification for Health Coach Careers in Oregon
As a profession, health coaching has emerged through a recent understanding about the importance of striking the right balance between nutrition, exercise, stress management, and work. This is a diverse and growing field, so there is no one specific credential, degree program, or national certification required to become a health coach. However, meeting employer and client expectations almost always involves earning a relevant college degree or national certification.
In a state like Oregon, it's important that you can stand out next to your fellow health coaches with competitive credentials. This usually means earning a bachelor's degree in a relevant major along with professional certification. Earning a relevant degree and certification involves being well-versed in these types of topics:
Nutrition and diet
Exercise methods, techniques, and outcomes
Alternative and complimentary approaches to healthcare
Individual and group
Women's health
Holistic health
Meditation, yoga, and other mind-body practices
Human biology and physiology
Fitness and wellness
Wellness counseling
Health communication
Health promotion
Obesity and weight management
Program planning
Degree Options – Associate's, Bachelor's, and Master's Degrees
There are a number of colleges and universities in Oregon that provide relevant on-campus degree programs for health coaches. You can also find relevant degree options with national schools offering online enrollment options for Oregon residents.
Associate's Degree Programs – Some entry-level positions are available with a two-year degree:
Associate of Applied Science (AAS) in foods and nutrition (Portland)
Associate of Arts (AA) in exercise science (Bend)
Associate of Science (AS) in health studies (Portland)
Associate of Science (AS) in exercise science (Bend)
Associate of Applied Science (AAS) in exercise and movement science (Eugene)
Associate of Applied Science (AAS) in fitness technology (Portland)
Bachelor's Degree Programs – Bachelor's degrees represent the most common degree requirement for health coach jobs:
Bachelor of Science (BS) in kinesiology (Bend and Corvallis)
Bachelor of Science (BS) in exercise and sport science (Portland)
Bachelor of Science (BS) in athletic training (Newberg)
Bachelor of Science (BS) in nutrition (Corvallis)
Bachelor of Scince (BS) in applied health and fitness (Portland)
Bachelor of Science (BS) in exercise science (Newberg and Salem)
Bachelor of Science (BS) in public health with a major in health promotion and health behavior (Corvallis)
Bachelor of Arts (BA) in applied health and fitness (Portland)
Bachelor of Science (BS) in health and human performance (Newberg)
Master's Degree Programs – If you already have a degree in another field, consider applying transferrable credits towards a master's degree program:
Master of Science (MS) in exercise physiology (Corvallis)
Master of Science (MS) in nutrition (Corvallis)
Master of Science (MS) in adapted physical activity (Corvallis)
Master of Science (MS) in physical activity and public health (Corvallis)
Master of Science (MS) in sport and exercise physiology (Corvallis)
Master of Science (MS) in nutrition (Portland)
Earning a relevant degree is a good option to ensure a strong foundation going forward in your career. This holds true whether it's your first time in college or if you already have a bachelor's degree and want to apply prior credits towards a new degree.
Health Coach Certification Programs
Certification from a professional national organization is another way you can meet client and employer expectations.
Right now the American Council on Education (ACE) is the only organization in the country that is accredited through the National Commission for Certifying Agencies (NCCA). The ACE health coach program offers three certifications that are tailored to your professional goals as a health coach:
Health coach certification for fitness professionals
Health coach certification for health care professionals
Health coach certification for workplace wellness
You can find detailed information about these programs in the ACE Certification Candidate Handbook.
The International Coach Federation (ICF) is another leading organization dedicated to certifying health coaches around the world, setting a high professional standard and offering independent certification. The ICF offers several different credentialing options for coaches including:
Associated Certified Coach (ACC)
Professional Certified Coach (PCC)
Master Certified Coach (MCC)
Career Paths and Job Opportunities Available to Health Coaches in Oregon
Health coaches have been an integral part of making and keeping Oregonians healthy. Individuals value these professionals for improving their enjoyment and quality of life. The government values health coaches for providing preventative care that ultimately reduces health care costs. Private companies value health coaches because they keep the workforce healthy, reducing sick days and improving productivity.
Examples of major Oregon employers who have been known to hire health coaches for their workforces include:
Providence Health System
Intel
Oregon Health and Science University
University of Oregon
Kaiser Foundation Health Plan
Nike
Xerox
Wells Fargo
Portland School District
The following job vacancy announcements represent the types of employment opportunities available to properly credentialed health coaches in Oregon. These job vacancy announcements are shown for illustrative purposes only and are not meant to represent job offers or provide an assurance of employment.
Glow Health Coaching in Portland – This is an example of what it looks like to start your own business as a health coach. Owner Julia Sarver realized something wasn't right after she found her daily energy levels tanking. After seeing a practitioner she realized she was gluten and lactose intolerant, and now works as a health coach who focuses on nutrition and diet to help her clients have abundant amounts of energy. Sarver completed her training at an out-of-state nutrition institution and is also certified by the American Association of Drugless Practitioners.
Edie Summers Health Coach in Portland – This is another example of someone who started their own health coaching business. In this case, Edie Summers markets herself for corporate wellness plans and group health coaching, as well as individuals. Summers hosts a radio show about health and wellness, has written a book about overcoming chronic illness, and publishes a regular newsletter. Her résumé includes:
Consultant in the natural foods industry for seven years
Yoga mind-body fitness instructor
Professional dance for 10 years
Pursuing clinical nutrition certification
Pursuing functional medicine certification
Pursing a doctorate degree in health psychology
Wellness Coach with Moda Health in Portland – This healthcare company is seeking a wellness coach to develop behavior-based coaching programs to improve nutrition, physical activity, and stress management of clients. As the incumbent you also work with company clients to develop healthy workplace culture at work sites. You need to have either five years of related experience or at least a bachelor's degree. Any of the following certifications are preferred:
Certified health education specialist
Certified health and wellness coach
Certification in motivational interviewing
Resources for Health Coaches Across Oregon
You can find additional resources and ideas about starting your career as a health coach with any of the following government agencies, professional organizations, and nonprofits:
Government Resources and Programs
Professional Organizations and Coalitions
*2021 US Bureau of Labor Statistics salary figures for dietitians and nutritionists. Job growth projections from the US Department of Labor-sponsored resource, Projections Central. Figures are based on state data, not school-specific information. Conditions in your area may vary. Data accessed April 2022.