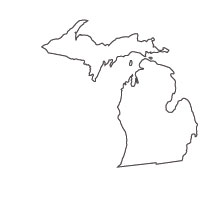 On July 1, 2014, Michigan Governor Rick Snyder signed into law Public Act 267, which repealed all current licensure requirements for dieticians and nutritionists. It also abolished the Michigan Board of Dietetics and Nutrition.
The Next Step
As a result of Public Act 267, Public Act 333 of 2006, which licensed dieticians and nutritionists in Michigan, was abolished, making Michigan the first state in the nation to fully repeal an exclusionary nutrition and dietetics licensing law. The repealed law prohibited anyone unlicensed from giving nutrition advice, and the requirements of the law were so narrow that licensure was difficult, even for highly qualified professionals, with the exception of Registered Dieticians.
New Dietetics and Nutrition Board
Governor Snyder has now appointed a new Dietetics and Nutrition Board, which consists of five dieticians or nutritionists and two public members. The Department of Licensing and Regulatory Affairs, along with the new Dietetics and Nutrition Board, will develop administrative rules that will establish new minimum standards for nutritionist licensing in Michigan.
The Department of Licensing and Regulatory Affairs will post the proposed rules as they become available, although they note that it is a lengthy process that can take anywhere from 12 to 18 months. Applications for licensure and the actual issuance of new licenses cannot begin until the rules have been developed and formally approved. In the meantime, individuals interested in becoming licensed should submit their name and address to bhpinfo@michigan.gov.
Complete a Degree in Nutrition-Related Major
In the meantime, individuals who want to learn how to become nutritionists in Michigan are best served by completing a master's and/or doctorate degree in a nutrition-related major and completing a course of professional experience that includes at least 900 hours of supervised experience in the practice of nutrition, as these requirements are commonplace for nutritionists in many states.
Michigan Nutritionist Degree
A nutrition-related major may include:
Food and nutrition
Dietetics
Community nutrition
Public health nutrition
<!- mfunc feat_school ->
The following bachelors and Master's programs offer career-focused instruction delivered by trained nutritionists with experience in the field. Find out more what each individual course of study offers through the locations below.
Sponsored School(s)
Featured Nutritionist Programs
<!- /mfunc feat_school ->
Michigan Nutritionist Certification and Licensure: The Repeal of Public Act 333
The 2006 Public Act 333 allowed registered dieticians to automatically be eligible for licensure; however, it also prevented other professionals who incorporate nutrition services into their practice from doing so because, according to the law, they "may subject the public to harm."
This law therefore prevented certified nutritionists, chiropractors, and naturopaths from offering nutrition care services to the public, despite having completed necessary coursework, examination, and experience requirements. Since then, the Office of Regulatory Reinvention, as well as the Michigan Nutrition Association, has been working to get the law repealed. As a result of their efforts, 18 occupations, including nutritionists and dietitians, have been deregulated.
Salary Data for Nutritionists in Michigan
According to the Bureau of Labor Statistics, the average salary for nutritionists in Michigan as of May 2021 was $59,310. In the ten-year period leading up to 2028, the number of jobs for nutritionists in Michigan is expected to increase by 2%, according to BLS projections. During this ten-year period, the state is expected to see about 150 annual job openings for nutritionists due to a blend of new job growth, retirements, and natural job turnover.*
Large Employers of Nutritionists in Michigan
Nutritionists can be found throughout Michigan's workforce, working in such places as hospitals, long-term care facilities, government agencies, school districts, and nursing homes, among many others.
For example, nutritionists may find a wealth of job opportunities through some of Michigan's largest hospital systems, such as:
CHE Trinity Health, Livonia, MI
Henry Ford Health System, Detroit, MI
Spectrum Health Systems Inc., Grand Rapids, MI
University of Michigan Health System, Ann Arbor, MI
McLaren Health Care Corporation, Flint, MI
---
Becoming a Health Coach in Michigan
Health coaching in Michigan can be a lucrative business. Many of the state's health coaches are independent businesspeople working for themselves in private practices, providing wellness services to clients individually or in groups. Others work for health care companies and organizations (the American Institute for Preventive Medicine in Farmington Hills and Lakeland Health Care in Saint Joseph), insurance companies (Humana and Blue Cross Blue Shield of Michigan statewide), employee assistance programs (WellPath in Midland and Encompass in Grand Rapids), and fitness facilities (including the many YMCAs statewide).
Holistic health coaching is quite a popular topic in Michigan, as many colleges and universities statewide offer certificates and degrees in this area. "Holistic" in this case simply means a focus on the body as a whole, and all health coaches do this, regardless of the education program they may have completed and the title they may go by.
Health coaches in Michigan may choose to specialize in a particular area of interest, especially if they work in private practice. Examples of independent health coaches that have made a name for themselves in certain niche areas include:
Laura Burkett, who serves the Grand Rapids and Niles areas, calls herself a "holistic nutrition counselor and certified eating psychology coach." Her focus is on changing a client's eating habits and behaviors, educating them on nutrition and giving them attainable goals.
Michigan health coach Renee Heigel focuses on body image and mental health coaching, in addition to nutrition and wellness.
Degrees and Professional Certification in Health Coaching
Health coaches come from a variety of different backgrounds and hold degrees and other credentials in any number of different areas.
You will find that some employers looking to fill health coach jobs specifically looking for candidates who hold the RD (Registered Dietitian) credential, which involves becoming nationally registered and state-licensed. RDs must be entered onto the national dietetic registry through the Academy of Nutrition and Dietetics Commission on Dietetic Registration, and register with the Michigan Board of Dietetics and Nutrition.
Some employers even specify a requirement for RN licensure.
Still, the majority of health coaching positions will just require a bachelor's degree and won't require these more advanced credentials.
Because there is no one single educational path for health coaches, you may follow your own interests and choose from a wide variety of majors related to health promotion, coaching, wellness, and education.
Degree Options
Associate's degrees and undergraduate certificates can help you to get your foot in the door in a health and wellness coaching job. Options that are available in Michigan include:
Associate in Applied Science- Health Fitness Specialist
Certificate in Integrative Holistic Health
Advanced Certificate in Health Foundations
Relevant bachelor's degree majors in the health and wellness arena in Michigan include:
Kinesiology
Nutrition and Dietetics
Physical Education
Movement Science
Wellness & Alternative Medicine
Wellness Health Promotion & Injury Prevention
Integrative Holistic Health & Wellness
If you already hold a bachelor's degree in a field that is not health related, but would like to change careers to break into health coaching, you should pursue a graduate degree or certificate in one of the following areas:
Master of Arts in Health Promotion
Master of Science in Health & Wellness
Graduate Certificate in Nutrition Fitness
Graduate Certificate in Integrative Holistic Health and Wellness
Professional Certification and Registration
Some, but not all, health coaching positions in Michigan will ask you to hold professional certification in addition to a relevant degree. This requires credentialing through an accredited, professionally recognized organization such as:
American Council on Exercise (ACE) – ACE offers the only professional health coaching certification accredited by the National Commission for Certifying Agencies (NCCA). ACE offers two levels of certification: standard and premium.
International Coach Federation (ICF) – This internationally recognized professional health coaching certification organization offers the following credentials: Associated Certified Coach (ACC), Professional Certified Coach (PCC), and Master Certified Coach (MCC).
Health Sciences Institute (HSI)- Developed in conjunction with Michigan medical professionals, HSI offers the Chronic Care Professional (CCP) health coaching certification to qualified candidates.
Health Coaching Career Paths and Job Opportunities in Michigan
The following job vacancy announcements represent the types of employment opportunities available to properly credentialed health coaches in Michigan. These job vacancy announcements are shown for illustrative purposes only and are not meant to represent job offers or provide an assurance of employment.
Lifestyle/Wellness Coach for North Oakland Family YMCA- Auburn Hills, MI
You will help members set healthy wellness goals and develop skills to change their behavior to reach those goals. You will track members' performance and help to motivate them in their quest to become healthier.
Requirements:
Bachelor's degree in exercise or health and wellness field
One year of experience in health and wellness field
Coaching certification from one of the following organizations: WITS, NETA, NESTA, NASM, ISSA, CES, AFFA, ACE or ACSM preferred
Health Coach for American Institute of Preventive Medicine – Farmington Hills, MI
You will work with members in telephonic health coaching, promoting wellness and helping members to reach their potential. Although you will be covering all areas of wellness, the main focus of this position is tobacco cessation. You will encourage members to adopt habits that will improve their quality of life.
Requirements:
Bachelor's degree in health promotion, nursing, health education, nutrition, athletic training, or other health related field; or counseling and two years of experience as a wellness coach
Health coach certification from an accredited professional wellness coach training program preferred
Health Coach for Cherry Health Heart of the City Durham Clinic- Grand Rapids, MI
You will provide behavioral health intervention to members with chronic conditions. You will inform, educate and support members as they try to improve their quality of life. The job also involves using biopsychosocial assessments and treatment plans for mental health patients, as well as motivational interviewing and cognitive therapy techniques.
Requirements:
Master's degree in social work
LMSW licensure by the State of Michigan
CAADC certification through MCBAP
Nutrition & Weight Loss Coach for WeightNot- Grand Rapids, MI
You will be the member's point of contact and offer support and guidance as they work through a weight loss plan. You will motivate and educate members on nutritional and physiological principles, and upgrade or extend their programs as necessary.
Requirements:
Bachelor's degree in nutrition or dietetics
Professional interest in nutrition, health and behavioral management
State and Local Health Resources for Health Coaches in Michigan
*2021 US Bureau of Labor Statistics salary figures for dietitians and nutritionists. Job growth projections from the US Department of Labor-sponsored resource, Projections Central. Figures are based on state data, not school-specific information. Conditions in your area may vary. Data accessed April 2022.