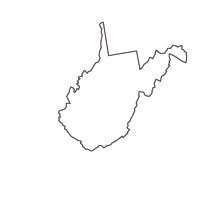 The West Virginia Board of Licensed Dietitians is a regulatory and disciplinary body that has the sole authority to issue licenses to practice dietetics in the State of West Virginia.
At this time, West Virginia does not license nutritionists, although the scope of licensed dieticians includes:
Performing medical nutrition therapy
Performing nutritional assessments
performing nutrition counseling and education
Developing and administering nutritional care standards
Nutritionists and West Virginia's Everyday Statewide Plan
Nutritionists are playing a crucial role in the development and implementation of the "West Virginia Everyday…" plan. Backed by the West Virginia Office of Healthy Lifestyles, the statewide plan aspires to create a more healthy existence for its residents through the promotion of nutrition-based objectives in schools, workplaces, and homes across the state. With the continued support of health care professionals and health educators, like nutritionists, the West Virginia Everyday… initiative hope to reach optimum goals of:
Reduce the obesity rate among adults in the state from 27.7% to 20%
Reduce the proportion of overweight children and adolescents by 5%
Increase the percentage of adults that eat at least five serving of fruits and vegetables daily to 35%
Increase the percentage of adults that eat at least five serving of fruits and vegetables daily from 18.7% to 35%
Increase the percentage of adolescents that eat at least five serving of fruits and vegetables daily from 20.6% to 25%
Difference Between Nutritionist and Dietitian in WV
Many people are under the impression that "nutritionist" is synonymous with "dietitian." However, these professional titles each hold different legal implications in West Virginia. According to state law, anyone may provide nutrition care to the public and be referred to as a nutritionist. Therefore, there are no regulations restricting these professionals. However, nutritionists that intend to advertise themselves as dietitians, or licensed dietitians, must be licensed by the West Virginia Board of Licensed Dietitians to practice in this state.
<!- mfunc feat_school ->
The following bachelors and Master's programs offer career-focused instruction delivered by trained nutritionists with experience in the field. Find out more what each individual course of study offers through the locations below.
Sponsored School(s)
Featured Nutritionist Programs
<!- /mfunc feat_school ->
Nutritionist Degree Options in West Virginia
One of the best pathways to becoming a nutritionist in West Virginia is by completing a course of education and training that is equivalent to the licensure requirements of nearby states. For example, nutritionists in Pennsylvania must qualify to take the Certification Board for Nutrition Specialists (CNS) examination to be licensed.
To qualify to take the CNS examination, candidates must possess:
A master or doctoral degree in nutrition or a doctoral-level degree in a clinical healthcare field that includes the following:

At least 15 semester hours in nutrition and metabolism
At least 6 semester hours in biochemistry
At least 15 semester hours in clinical or life sciences (with at least 3 semester hours in anatomy/physiology)
Bachelor Degree in Nutrition Sciences, Programs, and Courses
Individuals seeking to learn how to become a nutritionist in West Virginia may choose to first pursue a bachelor degree in nutrition sciences. This degree program involves studying the role of nutrients in the growth, development, health, and well-being of humans. As such, a degree in nutrition science provides students with a strong foundation in science as to learn how to understand relationships between human health and eating behavior, food, and nutrients.
A nutritional science or related program, regardless of whether it is a bachelor's degree, master's degree, or doctoral degree, is a blend study in the natural sciences, social sciences, and health sciences. These programs include instruction in:
Biochemistry
The chemistry of food
Food science
Community nutrition
Physiology
Psychology
Dietetics
Food preservation
Nutrient functions, sources, and requirements
Nutritionists are not legally obligated to fulfill any educational requirements to qualify for jobs in West Virginia. However, national studies by the United States Bureau of Labor Statistics indicate that approximately 40% of all nutritionists and dietitians and nutritionists between the ages of 25 and 44 hold a bachelor degree while nearly 35% of them hold a master, doctoral or professional degree.  As such, nutritionists are encouraged to establish occupational legitimacy by graduating from college degree program in a nutrition-based major.
Potential students exploring degree options in West University should focus on universities and colleges that offer nutrition programs that are accredited by a recognized agency like the Commission on Accreditation for Dietetics Education of the Academy of Nutrition and Dietetics. Popular undergraduate and graduate degree programs found in the state include:
Bachelor of Science in Human Nutrition and Foods
Master of Science in Human Nutrition
Doctor of Philosophy in Animal and Nutritional Sciences
Students that enroll these programs can expect coursework in the following subjects:
Food Science
Microbiology
Nutrition
Physiology
Food Service Management
Biology
Employment and Wage Trends in West Virginia
The practice of nutrition is a broad one, as nutritionists may work in a clinical nutrition setting, such as in hospitals, long-term care, and outpatient facilities; they make work in a food and nutrition management setting, such as in businesses, schools, and hospitals; or they may work in a public health nutrition setting, such as in a public health department, congregate meals program, or a government program.
Just a few of the organizations/businesses that likely employ nutritionists in West Virginia include:
Hampshire Memorial Hospital
Northwest Hospital and Medical Center
HealthSouth Corporation
Thomas Memorial Hospital
Monongalia General Hospital
WV University Healthcare
Morrison Management Specialists (Foodservice management and support services)
West University Medical Corporation
In the ten-year period leading up to 2028, the BLS projects that the number of nutritionist jobs in the state will increase by 12%. During this ten-year period, the state will see about 20 annual job openings for nutritionists due to a blend of new job growth, retirements, and natural job turnover.*
Nutritionist jobs are often found in hospitals, senior living facilities, rehabilitation centers, long-term care institutions, and colleges and universities. Local employers may include:
Extendicare Health Services, Inc.
Golden Living Centers
Genesis Health Care
WV University Healthcare
Compass Group USA
Vanguard Healthcare Services
Sodexo
Nutritionist Salary in West Virginia
According to the Bureau of Labor Statistics, nutritionists in West Virginia earned an average salary of $66,390 as of May 2021.*
Professional Associations in West Virginia
West Virginia Academy of Nutrition and Dietetics
West Virginia School Nutrition Association
West Virginia Center for Nutrition Advocacy
---
Health Coach in West Virginia
As West Virginians are painfully aware, our state is home to some of the most worrying health statistics in the nation, especially in rural parts of Appalachia (CDC, 2014):
Highest percentage of residents who have been diagnosed with diabetes of all states in the nation
Highest percent of residents who have hypertension
Highest number of current tobacco smokers in the nation
Highest percent of residents who die from drug overdoses
Second-highest rate of obesity in the nation
Fourth-highest level of inactive adults
What is even more tragic is that in the vast majority of cases, issues like diabetes, hypertension, smoking, drug use, and obesity are all preventable. Fortunately, as health coaching is proving to be increasingly effective and becoming more widespread, there is some light at the end of this tunnel.
---
In 2011, a series of research essays was published in a book called Topics in the Prevention, Treatment and Complications of Type 2 Diabetes. A chapter in the book titled, "A Novel Approach to Adolescent Obesity in Rural Appalachia of West Virginia: Educating Adolescents as Family Health Coaches and Research Investigators, underlines the importance of health coaches in West Virginia." No less than 15 researchers contributed to this piece, which proposes advancing health coaching as one of the best means of combating obesity and diabetes in rural Appalachia.
---
Those in the science community aren't the only ones backing health coaching as an effective tool. Insurance companies, healthcare organizations, and state health leaders have a huge financial incentive to fund health coaching services. According to the American Diabetes Association, the disease costs the state an average of $2.5 billion every year.
Becoming a Health Coach: Earning a Relevant Degree and Professional Certification
The new shine of health coaching hasn't worn off yet, and currently in West Virginia there are no statewide licensing qualification requirements for this position. However your clients as well as your employers will expect that you can back up your claim of being a health coach with some serious credentials. This means a college degree and/or professional certification.
Due to the multi-disciplinary nature of health coaching, studying to earn qualifications in this field means covering a multitude of subjects:
Complimentary and alternative healthcare approaches
Motivational and coaching techniques for individuals and groups
Mind-body relaxation techniques like meditation and yoga
Women's holistic health
Wellness counseling and health communication
Lifestyle management
Nutrition and dietetics
Metabolism and human biological processes
Science of exercise, locomotion, and physiology
Some employers specifically look to hire health coaches who have met state and national requirements for the RD (Registered Dietician) credential, which involves being listed on the registry for the Academy of Nutrition and Dietetics Commission on Dietetic Registration and holding state licensure through the West Virginia Board of Licensed Dieticians.
Health Coach Degree Options – Associate's, Bachelor's, and Master's Degrees
The following degree programs are available at campus locations throughout West Virginia. You can find similar degrees offered out-of-state by schools that allow enrollment of West Virginia students in online programs. If you already earned a degree you may be able to apply credits towards the new program you are pursuing.
Associate's Degrees
Associate of Applied Science (AAS) in Health Science (Fairmont)
Bachelor's Degrees
Bachelor of Science (BS) in Health Promotion and Exercise Science (Shepherdstown)
Bachelor of Science (BS) in Exercise Physiology (Morgantown)
Bachelor of Science (BS) in Dietetics (Huntington)
Bachelor of Science (BS) in Human Nutrition and Foods (Morgantown and Parkersburg)
Bachelor of Science (BS) in Exercise Science (Huntington)
Bachelor of Science (BS) in Sport and Exercise physiology (Morgantown)
Bachelor of Science (BS) in Health Sciences (Morgantown)
Master's Degrees
Master of Science (MS) in Dietetics (Huntington)
Master of Science (MS) in Exercise Physiology (Morgantown)
Master of Science (MS) in Health Sciences (Morgantown)
Master of Science (MS) in Exercise Science (Huntington)
Master of Science (MS) in Nutrition and Food Science (Morgantown)
Master of Education (M.Ed) in Exercise Science, Fitness, and Wellness (Fairmont)
National Health Coach Certification Programs
You can also consider pursuing professional certification in addition to a degree as a way to add to your credentials. This usually entails completing an online course that takes a matter of months, followed by a final exam. Each sponsoring organization sets its own requirements for enrollment and certification, and the accreditation of national organizations varies.
American Council on Education (ACE) and Health Coach Certification
Currently the American Council on Education (ACE) is the only organization that is accredited through the National Commission for Certifying Agencies (NCCA) that offers health coach certification. The ACE health coach program offers three certification routes that are tailored to your career goals:
Health Coach Certification for Fitness Professionals
Health Coach Certification for Health Care Professionals
Health Coach Certification for Workplace Wellness
You can find detailed information about these programs in the ACE Certification Candidate Handbook.
International Coach Federation (ICF) and Health Coaches
The International Coach Federation (ICF) is another leading organization dedicated to producing a large network of qualified health coaches around the world, enforcing high standards for the profession and offering independent certification. The organization provides several different credentialing options for coaches including:
Associated Certified Coach (ACC)
Professional Certified Coach (PCC)
Master Certified Coach (MCC)
Launching Your Health Coach Career in West Virginia
It's an exciting time once you've completed your education and are ready to hit the job market. Most health coaches in West Virginia work for a health and wellness company or an organization's workforce wellness program. Health coaches may also work for a governmental or healthcare organization providing targeted coaching to a specific population. Some of the most successful health coaches start their own wellness counseling businesses.
As some examples, the following healthcare providers in West Virginia have been known to hire professionals to provide outpatient wellness counseling:
West Virginia United Health System
Camden-Clark Memorial Hospital
The Monongalia General Hospital
Charleston Area Medical Center
Saint Mary's Medical Center
Thomas Memorial Hospital
Wheeling Hospital
The following job vacancy announcements represent the types of employment opportunities available to properly credentialed health coaches in West Virginia. These job vacancy announcements are shown for illustrative purposes only and are not meant to represent job offers or provide an assurance of employment.
Health and Wellness Coach with beBetter Health in Charleston – beBetter Health is a company that hires health coaches for its clients, offering services that include tobacco cessation coaching, one-on-one fitness and diet tips, and an online wellness portal that provides resources on everything from nutrition to creative exercise ideas. As a health coach with beBetter you are responsible for taking a client's individual circumstances into consideration to develop a customized wellness plan for promoting better health.
You need to have either an associate's degree in nursing with a current RN license, or a bachelor's degree in a relevant health and wellness field. Preferred candidates hold any of these qualifications:
Advanced degree in a field related to health and wellness
Health coach, or other relevant certification
Experience with clinical documentation
At least one year of work experience in a health-related field
Multi-lingual
Health Coach with Premier Health and Fitness Resources – This company hires health coaches to work on-site at corporate fitness centers and as part of corporate wellness programs. Duties for this position include face-to-face individualized coaching, wellness programming for clients, biometric screenings, and leading health education events that promote relevant topics like healthy eating and exercise. You also work with clients to develop and encourage specific goals that relate to stress reduction, improved sleeping, smoking cessation, and positive means of stress management.
To qualify for this position you need at least a bachelor's degree and two years of experience that involves health coaching or behavior modification.
Health Coach at West Virginia University's Wellness Center – WVU offers all of its employees (and their family members, space permitting) the opportunity to take advantage of health coaching. As a health coach employed by WVU you will be responsible for working individually with staff to encourage healthy lifestyles and habits. This includes developing plans that incorporate exercise, diet changes, and behavior modification to maximize wellness.
Current health coaches who are part of this program have a range of credentials that include:
College degree in public health
Bachelor of Science (BS) in community health
Bachelor of Science (BS) in exercise science
Prior work experience as a health coach
Additional State Resources
You can find more information about health coaching opportunities and networking possibilities through any of the following organizations and associations:
Government Resources and Programs
Professional Organizations
*2021 US Bureau of Labor Statistics salary figures for dietitians and nutritionists. Job growth projections from the US Department of Labor-sponsored resource, Projections Central. Figures are based on state data, not school-specific information. Conditions in your area may vary. Data accessed April 2022.