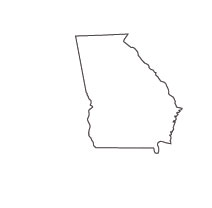 Nutritionists fill a vitally important role in society by educating people about food and the importance of good nutrition. They also help individuals find the dietary plan that offers them the most healthy and active life.
Nutrition is a holistic practice that considers a person's entire body and lifestyle, not just a single part of it.
Georgia Degree Certification and Licensing Requirements
Georgia Cities with Nutritionist Schools
Although dieticians are licensed in Georgia, nutritionists are not. However, there are at least six accredited schools in Georgia that offer nutrition degrees at the associate's bachelors, masters and doctoral level. Some schools even offer certificate programs (mostly at the graduate level).
The following Georgia cities all have schools offering degrees in nutrition:
Athens
Atlanta
Augusta
Fort Valley
Marietta
Statesboro
Nutrition Degree Courses
Courses offered for a degree in nutrition may include but are not limited to:
Nutrition and Health
Advanced Nutrition
Research in Nutritional Science
General Biology
Genetics
Advanced Life Sciences
Nutrition and Disease
Nutrition and Behavior
Child Nutrition
Obesity Management
World Food Customs and Nutrition
Food Politics
Nutritionist Job Description and Career Opportunities in Georgia
Nutritionists are health professionals who educate the public and individuals about the importance of good nutrition for a person's general health and well-being. As a nutritionist in Georgia you may do research on how food affects the body in terms of health, behavior, metabolism, body functions, and disease. You may confer with individuals and develop a dietary plan that is right for them, often for persons with special dietary needs like diabetics, obese individuals or those with eating disorders. 
<!- mfunc feat_school ->
The following bachelors and Master's programs offer career-focused instruction delivered by trained nutritionists with experience in the field. Find out more what each individual course of study offers through the locations below.
Sponsored School(s)
Featured Nutritionist Programs
<!- /mfunc feat_school ->
If you are a scientifically-minded, health aware, compassionate person with good communication skills who likes people of all ages, being a nutritionist could be the rewarding and enjoyable career you've been looking for.
Employers Hiring Nutritionists
There is an extremely diverse assortment of the kinds of employers who hire nutritionists. They include but are not limited to:
Hospitals
Health Care Providers
Government Health and Food Departments
Schools (elementary through college)
Food Manufacturers
Weight Loss Clinics
Fitness Centers
Diet Programs
Spas
There also are self-employed nutritionists who work as personal nutritional consultants for individuals.
Georgia Nutritionist Salary and Job Growth
The Bureau of Labor Statistics reports that as of May 2021, the average salary for nutritionists in Georgia was $51,480. In the ten-year period leading up to 2028, the BLS projects that jobs for nutritionists in the state will rise by 18%.*
Professional Association for Georgia Nutritionists
Professional associations are a great way for you to keep up with the latest information about nutritionist careers, attend conferences and participate in continuing education, seminars, webinars, etc. Georgia currently does not have a professional organization of nutritionists; however, you can enjoy many of the same benefits by joining a national association. National nutritionist organizations include:
---
Become a Health Coach in Georgia
Georgia Shape and Power Up for 30
If you were to walk the halls of Beecher Hills Elementary School in Atlanta, you would likely see classrooms engaging in stretching, jogging in place, or kickboxing moves while working on math equations or English lessons. This school is proactive in more ways than one when it comes to contributing to the overall health of their students. Georgia Shape is an online resource related to physical activity and nutrition methods for families and schools working to combat childhood obesity.
Beyond simply implementing Georgia Shape's initiative of Power Up for 30, which challenges students to engage in thirty minutes of physical activity every day, Beecher Hills Elementary has also developed a learning garden with the assistance of Captain Planet Foundation which serves schools with learning-based gardening programs. This garden provides students with hands-on learning about nutrition. The teachers work directly with the school cafeteria to provide the produce from the garden for school lunches, allowing students to glean, quite literally, from their learning and handiwork.
In addition to providing support and resources for schools and families looking to improve their health, Georgia Shape also provides an interactive community in which partners of the program and schools are honored monthly by being granted Partner of the Month and School of the Month recognition. The partner of the month recognition lists a brief synopsis of various organizations that have successfully implemented the Power Up for 30 initiative. The school of the month recognition is listed similarly to the partner of the month and provides the names of the schools as well as a brief explanation of their daily methods for health improvement.
The possibilities through the Georgia Shape program are extensive and diverse. The program is well organized and easily accessible to the community. However, the Georgia Shape program will be free to the general public only until August 2016. As this program grows and changes, it illustrates the constant need for consistent, efficient, and resourceful methods for health improvement in the state. This is where health coaches come in.
Becoming a Health Coach: Earning a Relevant Degree and Professional Certification
When it comes to selecting your degree for health coaching, you are given several options. Since health coaching is still considered a relatively new field, a specific degree has not yet been created to fit the position. This means that you can choose your major according to your interests and specialties. Several suitable majors and a standard certification often required by employers are listed below.
Degree Options
Associate's degrees in areas like those shown here are suitable for some entry-level health coach jobs:
Applied Science in Health and Wellness
Business Administration
Psychology
Healthcare Management
Nutrition
A bachelor's degree in one of these areas is the most common qualification employers look for and is necessary for many health coach career opportunities:
Nursing
Health Education
Health Management
Nutrition
Social Work
Counseling
Fitness
Health Promotion
A master's degree in one of these areas would be considered a very strong qualification, and would go beyond the general expectations of most employers:
Nutrition
Nursing
Health Management
Biology
Counseling
Professional Certification
In preparing for a career in health coaching, you must take certification into consideration. Certification serves as an important component to your credentials as it requires a certain level of hands-on experience. The certification you are required to complete will vary from one position to another, depending upon the specific training employers are looking for in their employees.
The certification you complete will serve as a field-specific credential denoting experience and expertise which contributes to your academic training in your baccalaureate degree. Certification provides you with credentials that will denote authority within the specialized role of health coach.
American Council on Exercise (ACE) – ACE certification is accredited by the National Commission for Certifying Agencies (NCCA). You can choose from "standard" or "premium" self-study packages to prepare for the examination that leads to the Health Coach Certification. Certification through ACE must be renewed every 2 years by completing continuing education approved by ACE. The ACE Certification Candidate Handbook provides thorough details concerning the certification examination and maintenance process.
Health Coaching in Georgia: Career Paths and Job Opportunities
The job market for health coaching in Georgia is currently very diverse and extensive, depending upon the position you are most interested in pursuing. The list below provides a variety of health coaching job options that vary in requirements and qualifications. The diverse array of jobs in the field allows you to select a position that fits your current experience and credentials while allowing space for you to grow in your professional development.
The following job vacancy announcements represent the types of employment opportunities available to properly credentialed health coaches in Georgia. These job vacancy announcements are shown for illustrative purposes only and are not meant to represent job offers or provide an assurance of employment.
Health Coach for Check-Ups Program – Pendergrass, GA
You will coordinate appointments, collect health history and encourage clients to engage in health programs. You will run blood tests and help promote exercise, nutrition, and other health goals for clients.
Requirements:
Bachelor's Degree in Health or some other related field preferred
Basic understanding of health and wellness
Biometric screening experience
Desire to help others improve their health
Telephonic Health Coach for UnitedHealth Group – Atlanta, GA
You will encourage clients to create health improvement goals. You will provide effective telephonic coaching that will promote lifestyle changes and provide these coaching tips according to the unique social, physical, age-specific needs of each individual client.
Requirements:
At least two years of experience in coaching or education with individuals for disease prevention, nutrition, and behavioral changes
Certified by a nationally recognized coaching program or complete certification within a year of being hired
Bachelor's degree in nursing, health education, nutrition, or another related field preferred
Health Coach for Provant Health Solutions – Savannah, GA
You will provide health coaching sessions for clients as well as required health screenings.
Requirements:
Licensed or certified as a health educator, RD, RN, Exercise Phys., masters/bachelors in public health
Must have experience with clinical health education, stress management, tobacco cessation, physical activity, and weight loss management
Must be familiar with biometric screenings and reading results
Client Specialist (Health Promotion/Screening Coordinator) for Corporate Health Partners (CHP)
You will serve as the face for CHP and its participants. You will execute the screening process which is the first experience participants have with CHP. The client specialist must maintain healthy behaviors as well as a healthy lifestyle, serving as an example to participants.
Requirements:
Excellent organization with considerable attention to detail
Able to travel to attend to clients
Proficient computer and administrative skills
Excellent oral and written communication skills
Ability to handle data requests and administrative issues
Local Resources and Health Departments Throughout Georgia
*2021 US Bureau of Labor Statistics salary figures for dietitians and nutritionists. Job growth projections from the US Department of Labor-sponsored resource, Projections Central. Figures are based on state data, not school-specific information. Conditions in your area may vary. Data accessed April 2022.